Benefits of setting up Auto Reply to users' comments on Facebook
We understand that managing Facebook comments isn't an easy task, especially when you have to deal with a lot of spam. But Facebook comments can be a valuable source of customer feedback or even a potential sales leads, thus making it crucial to acknowledge and follow up on most comments.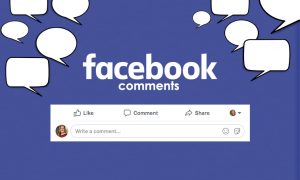 Now the question arises, how do you reply to hundreds of comments on your Facebook posts and ad posts, especially when timeliness and responsiveness are of importance?
This is where Automation comes in play. Facebook allows you to auto-respond to comments privately and move the conversation to Facebook Messenger.
When and why you should set up Auto Reply?
Using Auto-Reply for Facebook comments, you can quickly set up some rules for general inquiries, repetitive keywords, or customers complaints.
We recommend setting up Auto-reply for some of the scenarios mentioned below.
General inquiries: If you promote your products or services via your Facebook page, you likely get a lot of similar questions regarding prices, availability or discounts. Setting up a well-thought auto-reply for such comments can shorten the customer journey and help your potential customers make their final decisions
Personalized Customer Service: Since some users can have specific issues, it's best to provide private & direct feedback to avoid confusing other users
Converting Potential Customers: If you spot a potential customer, you can offer a discount or a promo code directly to the customer which you don't want to share with other users
Managing Negative Comments: It's best to resolve the issue of a frustrated customer privately & one to one as to avoid a potential fallout from other users
Now let's take a look at some more benefits of Automated Replies on Facebook.
Benefits of Automated Replies
We've already mentioned how Auto-Replies can save a considerable amount of your time which would be otherwise spent in replying to general user queries. Here are some more ways they can take a few tasks off your shoulders and increase your time and cost-efficiency.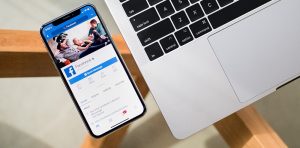 Delivering Proactive Customer Service: Since manually replying to every user query in your comment section isn't feasible, you can set up auto-replies to make sure no customer query goes unanswered. Also, taking the conversation to Messenger will give you some much needed time to get into details of a particular case.
Sorting & Filtering Comments: While getting a lot of comments on your Facebook posts and ad posts is undoubtedly a good thing, sorting and managing all those comments can be a pain. Setting up multiple types of auto-replies for different kinds of feedback will help you take back the control of your brand's engagement on Facebook.
Unfortunately, Facebook doesn't allow you to natively set up auto-replies for comments on Facebook posts and ad posts. You have to use a third-party service to set it up. There are many applications for this task like ManyChat, Chatfuel, BotHelp, etc.