Steps to get LinkedIn followers for free
Growing the following for your LinkedIn Page is one of the most valuable marketing objectives for anyone professional. Increasing LinkedIn followers can lead to greater organic reach and stronger audience insights. It is essential to step into building the community on LinkedIn. Well, you don't need to worry anymore because we will give you some secret insights to quickly increase connections for your LinkedIn and followers for other social network profiles.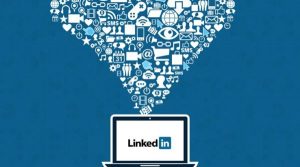 Well, many of you have seen several profiles on various social media platforms like LinkedIn, Facebook, Instagram, etc, with followers ranging from 10k to 60k on their profile. Even you wish to get as many followers as you can and be the popular bird of social media. So, let's know a few amazing strategies to boost your social media presence and get LinkedIn followers for free.
Follow groups
Following groups in which you are interested to help you to gain more insights and different perceptions with varied ways of getting information that may be useful to you in some way. This not only helps you to gain deep knowledge and develop your skill in whichever field you are interested in but also helps you grow the network.
Communicating actively in the group showcase your personality and increases your profile search this helps you to get followers for your LinkedIn and social media profiles. Add yourself to some high ranking groups which have a great number of active followers.
SEO technique
Use some SEO tricks to make your profile stand out from the other profiles. You can use the Off-Page and the On-Page SEO tactics, or both together to get more hick on your page. Like, use special keywords to get easy visibility and attach your profile with the high-rank links to get more audiences. Although, you can even do keyword research and can write articles on the keywords which are popular.
Moreover, writing articles through LinkedIn gives you a chance to reach a large audience. Using compelling and call to action headlines boost up the click ability of your articles. A golden rule only publishes a quality article so that once a user reads your article do come back to read another article.
Account setting
Make your account look professional or geeky. Use background which is directly associated with your desired niche. Although, on LinkedIn, you can use different templates and color schemes to make your profile look stunning and user-friendly.
Moreover, use lots of innovative images and gigs to intensify the looks of your profile. Comparatively, using a customized URL  for your profile makes you stand out from the crowd. It also gives you a personal identity which leaves a lasting impression on the viewers who will visit your profile.
Precise connections
Connecting with the right people who have the same passion and interest as you have, enhance the chances of getting a good opportunity. Although, it also improves the number of followers who are interested to connect with you. Furthermore, this will help in networking your brand and getting sales leads. Likewise, LinkedIn can be a good source of earning income and an emerging platform for your product promotion.
Additionally, getting the right amount of followers on LinkedIn could create a strong source of revenue. Joining relevant groups that support your cause and connect you with several other people like you would be beneficial. For example, if you are an emerging writer then follow other writing groups to amplify your knowledge. In addition to that, it also elevates the number of endorsements for your skills added to your LinkedIn profile.
Feed
Customize your feed and follow the right people who help in link building. Although, replying to the comments left by other members and keep them engage in your services makes them feel like you can relate to them. However, publishing relevant content on the regular basis is a great idea as mentioned above.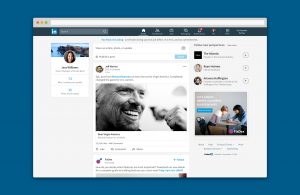 It attracts the audience to your profile as you provide them useful and articulate information for the ecosystem's growth. We always put great emphasis on publishing content. Because it not only directs users from the LinkedIn platform but once your articles start ranking Google then you will get a lot of traffic from Google.
Share
Leverage other's content and share it on your LinkedIn profile with your take on it. Likewise, if you find something interesting on the web then don't hesitate to share it with your followers. However, adding interesting captions to it make it appealing to your followers and compels them to leave their thoughts. It also makes them an active user to bring in more inputs and unique insights of their own.
Post content regularly
After gaining followers, what mistake many make is they don't post content on a regular basis. This might result in losing your followers. Hence, keeping a steady flow of fresh content on your LinkedIn Page will give it more visibility on member feeds as well as make it more appealing to potential followers. If you are short on ideas, you can also get the help of LinkedIn's content suggestions feature.
The benefit of posting regularly is that pages that post at least weekly see a double lift in engagement, which in turn leads to greater organic reach. You can't just post one article in a week or send connection requests once in a blue moon and expect things to happen on their own. You need to develop a proper strategy and you need to be consistent.
Well, these are a few easy steps that will surely help you to increase LinkedIn followers and some more new followers for your social media account. However, we would again emphasis to create good and informative content for your page. This would be fruitful if you are looking for long-term followers who would collaborate with you in the near future.