Beginners guide to Resso
Resso App is a new music streaming app launched by the parent company of TikTok i.e. Bytedance. Resso lets you express yourself and connect with the world. A unique feature of Resso App is the level of interactivity among users. The app is described as a "social music app" that allows users to share songs and comment on other user-generated songs. This feature is prominently highlighted in the Play Store and gives the Resso App an edge over other music streaming apps available on the online market. Much like other other music streaming apps, music is also available in Resso app in many languages​​, including English, Hindi, Bengali, Marathi, Kannada, Punjabi, Telugu, and Tamil. We'll be learning all about Resso in this guide. Lets begin:
How do you get the app? 
Its a Chinese application and you can easily download Resso from Playstore and from their official website https://www.resso.app/in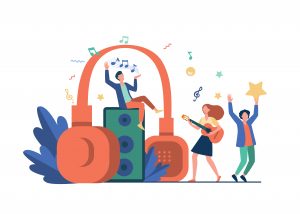 What are the features that Resso provides?
With the help of this app, you can interact and enjoy the songs in a new way with videos, gifs, and images. You can upload videos for your favorite tracks, upload gifs, add pictures and comment on the tracks to share your feelings. You can also express your mood by selecting your favorite quote and also can share it on your social media accounts.
You can easily create a playlist of your favorite tracks using this app, and let the fellow enthusiasts discover your favorite music.
Various companies are partnering with Resso to create a world class experience for you. You can experience music from the variety of languages available on this app.
Resso offers a free 30-day trial period. The free range includes ads and border quality streaming up to 128 kbps; premium provides streaming up to 256 kbps including the ability to download and skip ad-free streaming tracks.
How to use Resso app and create music videos? 
The Vibe feature on Resso is going to help you with the task. You can use this feature to choose a music and add it as a background music to a GIF, image or video. In a nutshell, you can create short music videos in a super customized manner. Once you have created a video with a background music, you can also share it with your contacts in the Resso app. Your contacts will also be able to share it and comment on it. All this can be done in an easy and seamless manner right inside the app.
All in all, there are high chances of Resso app going viral due to it's innovative features. This will help the youth and people of all ages to explore their creative side.