Asia's social media marketing company Ytviews to offer just 4 working days in the last week for all its employees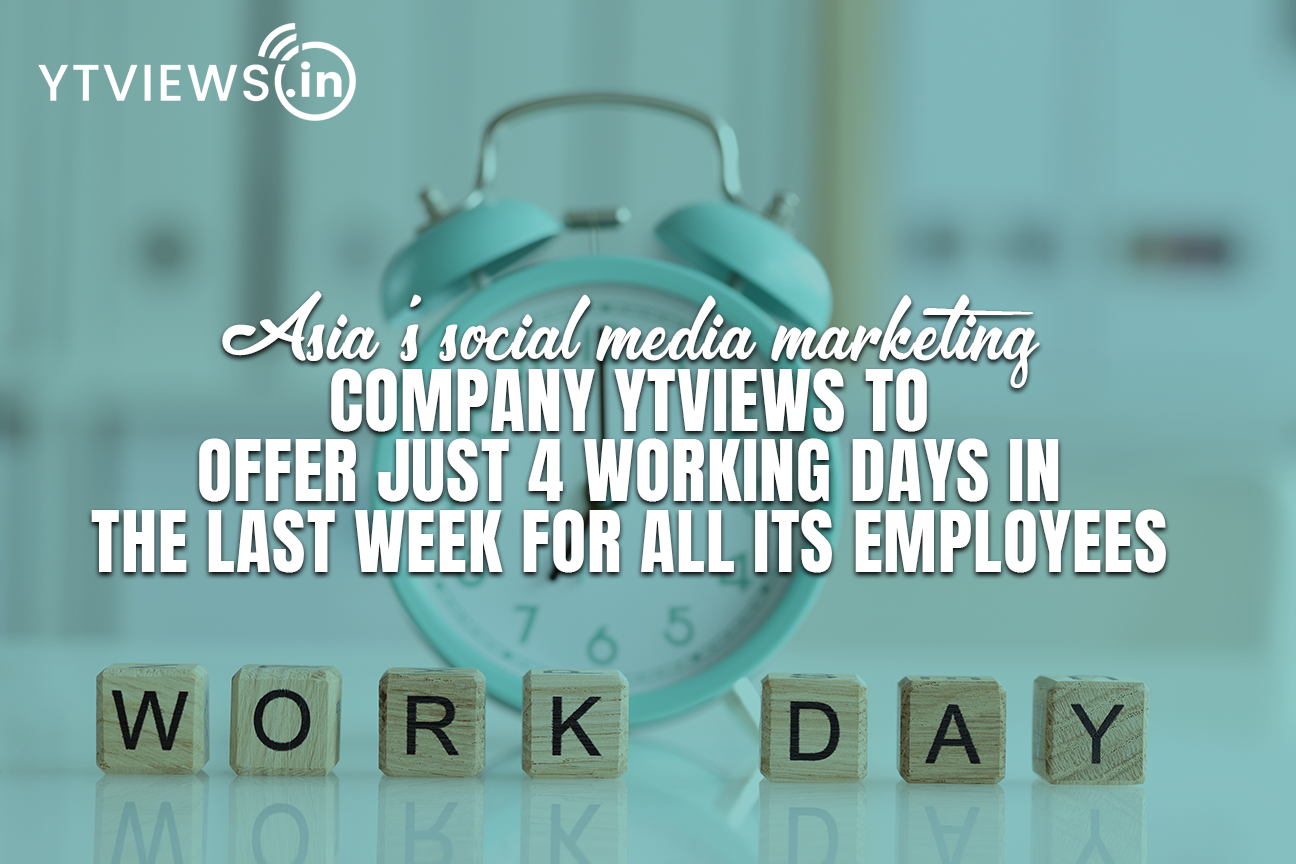 Working at Ytviews Pvt Ltd goes far beyond just having a job/internship to make ends meet. With a job at our company, you have exciting new possibilities to follow your curiosity wherever it takes you. What we share is a passion to perform and a dedication to positively impacting human progress. To us, a good job is not just about money. In addition to competitive compensation and bonuses acknowledging outstanding work, we also offer a wide range of benefits to everyone working at our company. 
Ytviews becomes the first MNC to announce just 4 working days in the last week of every month
Everyone wants a job they won't dread having to do every day. They want to work in a healthy environment with friendly management and coworkers, do meaningful work, and get paid well. When it comes to the workplace, employers and employees alike are looking for more than simply "meets expectations. Our employee teams are voluntary, employee-led groups that foster a diverse environment aligned with organizational mission, values, goals, business practices, and objectives. Our employees work passionately and dedicate their time and efforts here.
We recognise the efforts our employees duly put in and a job at our company provides you with the flexibility to adapt to your priorities in life. As important as work is, having a work-life balance is equally important. We at Ytviews offer 5 working days a week along with just 4 days in the last week of every month to allow our employees to enjoy a long weekend vacation. 
High employee satisfaction breeds loyalty to the company. Employees who feel that their jobs are fulfilling and their employers value them will strive to support the company's mission. Loyal employees tend to praise the organization highly, which benefits the company's image and attracts more job seekers and quality talent. Hence, we give you the opportunity to join us on board and take benefit of various others perks offered exclusively by us. Apply by sending your resumes at [email protected]