Integrations may Play a Major Role in Social Media User Engagement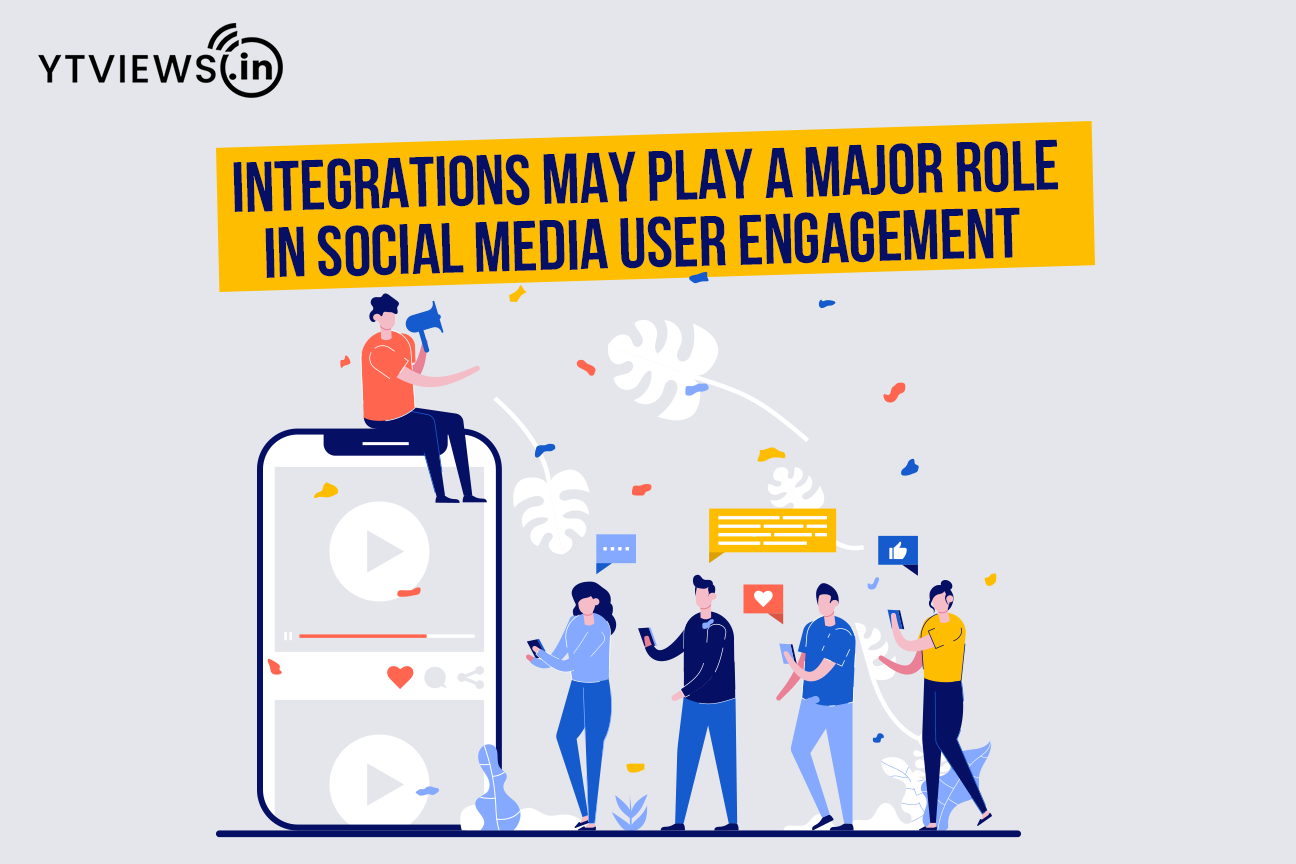 Your audience will have more opportunities to engage and interact with your brand if you integrate social media. You're giving them more chances to promote your goods and services and share your content. The highlight: It's simple to do. Including expanding your brand's reach and awareness, social media integration aids in achieving a few important objectives. It also helps you grow your social media audience and encourages visitors to interact with your website.
In the era of the internet, social media plays a crucial role in connecting brands and customers. Social media is being used by thousands of businesses ranging in size from medium to large to boost sales, build their brand, and grow their audience. It becomes quite challenging for marketers to manage all social media platforms and keep customers engaged with the right content at the right time in such a vast ecosystem of channels.
According to the findings of a recent survey, "The number of social media users worldwide is projected to grow from 2.1 billion in 2015 to 2.5 billion in 2018". Interestingly, the majority of businesses now employ a more integrated digital marketing strategy rather than a traditional social media strategy.
Marketers create a comprehensive social media calendar based on the target customer, location, time zone, and frequency in order to stay ahead of the competition. Automation is the key to social media success because of the diverse ecosystem of multiple channels and global consumers.
Using a set of APIs, social media marketing automation makes it possible to seamlessly integrate your application with various social media platforms. With this integration, users can access a standard dashboard that lets them publish posts and see how well they do on various platforms.
1) Expand your business network: A strong connection between your app and social media platforms gives the company authority and enables the brand to directly connect with customers. It gives you a way to instantly comprehend and respond to customer inquiries. It also makes it simpler for organizations to convey significant news and updates to their fan base and followers in real-time, broadening their audience.
2) Simple to manage: Managing multiple social media accounts with various login credentials can be challenging and time-consuming. Social media integration makes it simple to organize and sync all of your social media accounts, and share, publish, and schedule posts without having to go to each one individually.
3) Analytics and reports: You can gain a deeper comprehension of the actions taken by your visitors by making use of the integration with social media. You can refine your marketing strategy by monitoring a variety of metrics from multiple social media channels, including impressions, total reach, customer engagement, and conversations. You can also view messages, responses, and comments from customers on all platforms from a single location.
4) Aggregation and scheduling of content: The important updates, news, and information that organizations share on a variety of social channels make the brand more visible and accessible to a wider audience. You can schedule your posts for various platforms according to your convenience, which is one of the major advantages. It lets you make sure you don't miss a single opportunity by reaching out to your target customers in different time zones at the right time.
5) Improved forecasts and analysis: Data is a crucial part of the next business campaign's planning. To launch and improve promotional campaigns, businesses can use comprehensive data generated by various channels, such as customer loyalty, sharing patterns, locations, interests, and friend details. Marketers frequently make use of these potent insights to anticipate the purchasing decisions of customers and plan and refine strategies.