Instagram gifts: Introduction and How to earn Money from Instagram Gifts?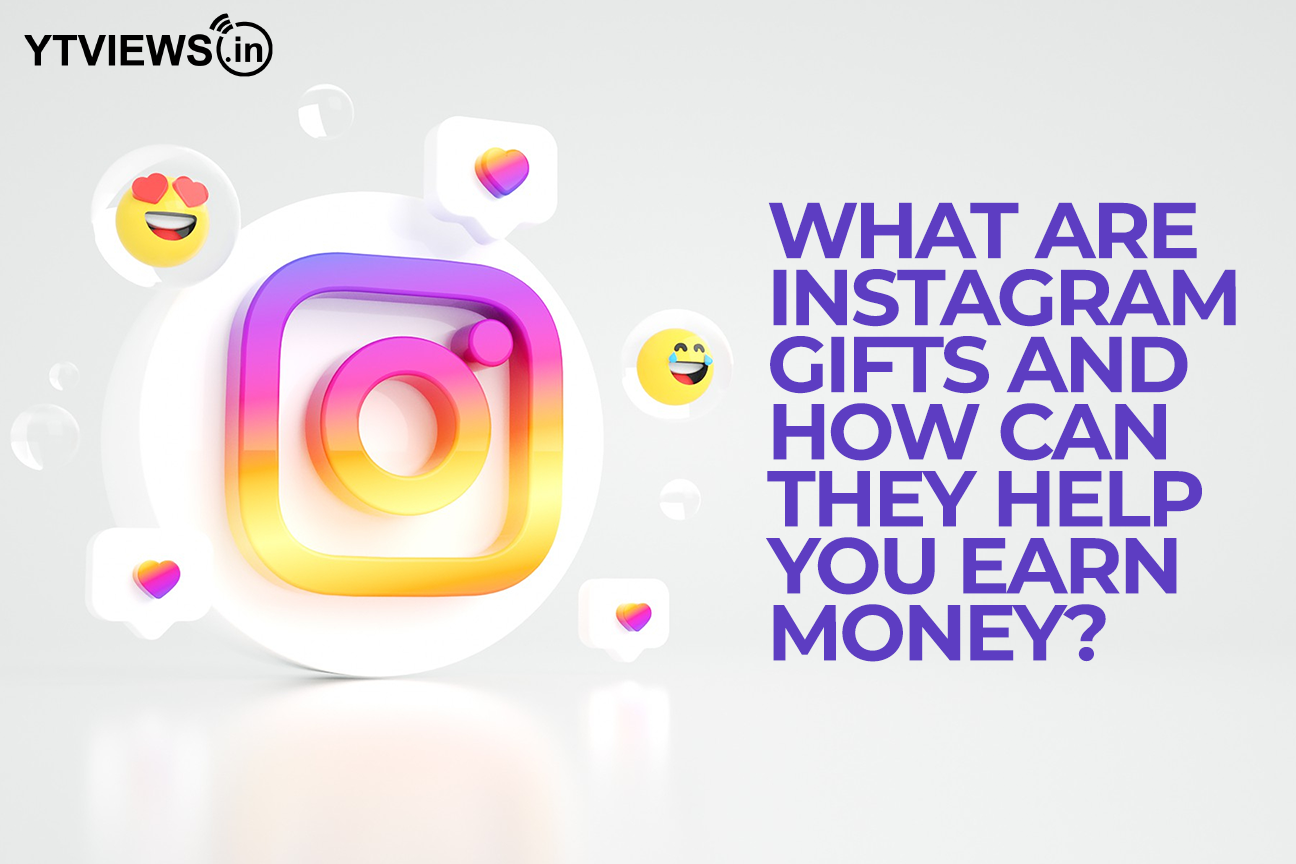 Today, the making gifts on Instagram available to more creators in the US. This gives you a simple way to start making money from your audience. In November 2022, the testing gifts on Instagram, which allow followers to express their gratitude directly through financial support.
You can get gifts from supporters who use Stars to buy them from within the Instagram app. People can earn money by creatively expressing their appreciation for you through these themed virtual gifts. On Instagram, go to your Professional Dashboard to see if you are eligible. Gifts are one of the numerous ways that we are assisting individuals on Instagram in making a living and expanding their community, and we anticipate providing gifts to even more individuals in the near future.
With a brand-new "gifts" feature that resembles the TikTok feature with the same name, Instagram creators can now earn money from Reels. Users can express their appreciation for their favorite Reels by sending creators digital gifts. "Stars," which are purchased with actual cash, are used to pay for gifts. Fans can purchase Instagram Gifts to send to their favorite creators as monetary gifts and tips of support. Instagram Gifts is a brand-new feature that enables creators based in the United States to monetize their Reels content.
How to enable IG Gifts for Reels is as follows:
– Click on "Professional Dashboard."
– Tap Gifts from your Tools menu.
– To enable this feature and enable viewers to send gifts on reels that have already been created or will be created in the future, tap Allow gifts on reels. You can also tap to disable it at any time; however, this will prevent people from sending gifts to any reel on your profile.
– With Instagram Gifts, your followers can now express their gratitude for your reels.

How do Instagram Gift creators get Paid?
By creating a payout account within the app, creators can receive payment for Instagram Gifts. In your Professional Dashboard, go to-
Your Tools > Gifts > Payout Account to view and manage your Instagram Gift payouts.
It's important to note that IG won't send money until the total reaches $100 USD. Naturally, payouts may be delayed if suspicious or fraudulent activity is discovered in connection with the bot issue.
In addition, mobile platforms like Apple take a 30% in-app purchase fee, as you may recall from Elon's tweet. Therefore, the mobile platform (Apple for iOS and Google for Android) receives a portion of the star pack price when stars are purchased in-app, in addition to the revenue share. While Instagram Gifts are currently restricted to Reels, Instagram badges allow you to earn money when you go live. Instagram currently receives no revenue share from badges. In-app purchases cost Google and Apple 30% of the purchase price.
Takeaways:
– Since testing gifts on Instagram since November, more creators in the United States now have access to them.
– Using Stars as a means of expressing their gratitude, your Instagram followers can purchase gifts for you directly.
– On Instagram, go to your Professional Dashboard to see if you are eligible for gifts.