AI chatbots that will help you in better optimization of time as a social media manager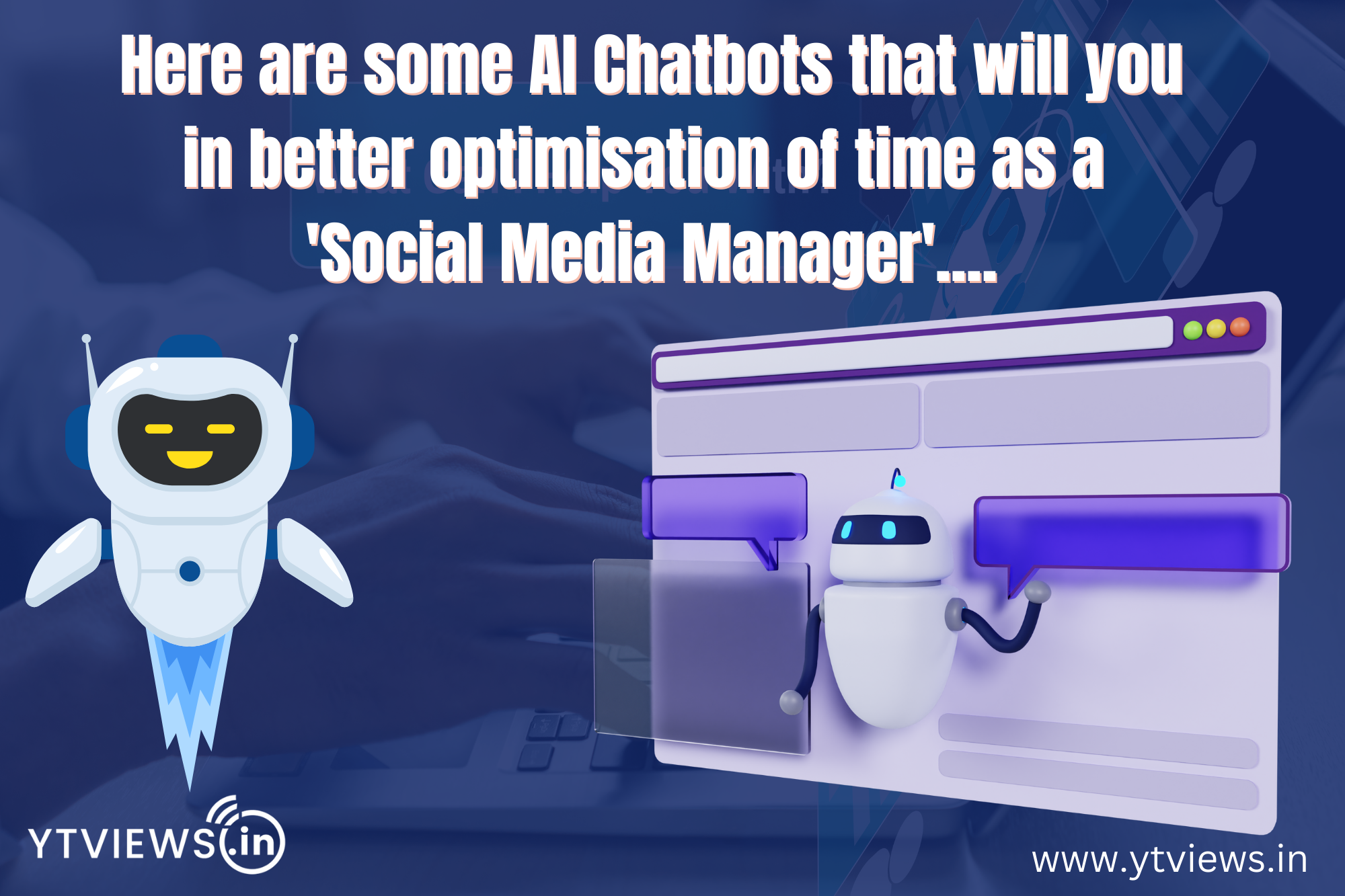 Maintaining your brand's content generation requirements is a constant challenge, regardless of whether you run a one-person business or have a complete marketing team.  From social content to emails to blog posts to sales pages, digital marketing just requires So. Many. Words.
Hey, no problem. Here, we are writers. We won't advise you to phase people out and hire machines to create all of your content. However, the reality is that using AI to write content is a means to enhance and streamline the writing process rather than completely replacing human writers.
While artificial intelligence (AI) content should ideally pass for human-produced content, occasionally your customers and followers will need more intimate content from your brand. Human experiences foster bonding. Giving your writers more time to produce fantastic human tales by using AI technologies, not less. So, here are some:
Poe.ai:
Poe, the newest product from the Q&A website Quora, which has long offered web searchers answers to the most frequently Googled queries, was first made available to the public in February. Individuals can instruct bots to output writing in their favorite author's style, in a specific format, or with a specific audience by using prompts. The basic premise is that better prompts result in better outputs. A new creator class has been developed as a result of the discipline of rapid engineering. Additionally, online groups have developed so that people can exchange prompt concepts.
ChatGPT:
We are all well aware of ChatGPT at this point. Social media managers can use ChatGPT to their advantage in a variety of ways. To begin with, the AI-powered chatbot can assist marketers in creating content more quickly and effectively.
ChatGPT can assist you in completing your tasks quickly, whether you need to create a tweet, a LinkedIn article, or an Instagram caption.
ChatGPT can assist you to save time while also enhancing the caliber of your written work. ChatGPT can be useful if you're seeking new concepts, improved ways to convey your ideas, or you just need a place to start, like an outline.
QuillBot:
Another choice for individuals wishing to incorporate previously published content into their social media efforts is QuillBot. You may summarise and rephrase old content using this AI social media tool to produce entirely new versions, which can help you produce new content for online newsletters and social media platforms.
It is regarded as one of the greatest rewriting tools available, and it works with any text editor, including Microsoft Word and Google Docs. QuillBot makes sure to pick out the most crucial details while still keeping the content's context while recreating it.
Copy.ai:
Copy.ai is a game-changer for social media managers looking to streamline their content creation process. With this AI-powered tool, you can generate high-quality copy for social media posts, captions, and even entire articles in just seconds. Simply input the information you want to convey, and Copy.ai will do the rest, using natural language processing to create engaging and on-brand content that resonates with your audience. And with its ability to generate multiple variations of the same content, Copy.ai makes it easy to test different messaging and find what works best.
Grammarly:
Social media managers know that typos and grammatical errors can make or break a post. That's where Grammarly comes in. This powerful tool uses artificial intelligence to check for spelling, grammar, and punctuation mistakes, ensuring that your content is error-free and professional. Grammarly can be used directly within social media platforms or as a standalone tool, making it easy and convenient to use. With its ability to offer suggestions for clarity and tone, Grammarly can also help social media managers improve the overall quality of their writing.