7 Ways to Beat the IG Algorithm in 2023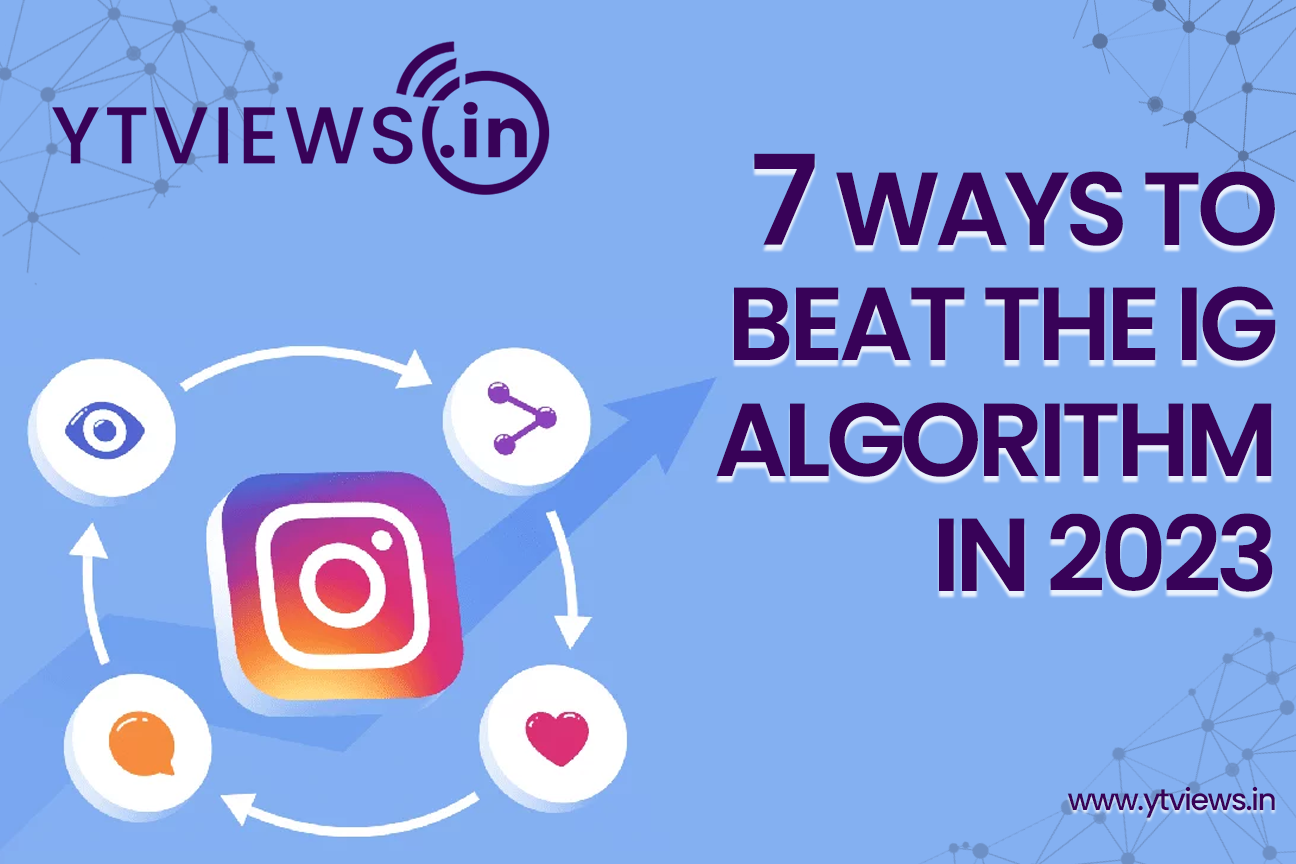 Instagram's algorithm is constantly evolving. Is your image remaining in front of it?
In order to use Instagram effectively, any social media marketer or a brand needs to know how the algorithm actually works. The Instagram algorithm determines the content that users see. It can either reveal your content beneath a mountain of other posts or give you a lot of organic reaches.
In order to assist you in comprehending precisely how Instagram's algorithm functions, we have examined the hard data it has made available about it.
1. Make Use of Stories Stickers to Engage Your: Followers Using stories stickers is an excellent strategy for increasing engagement on your stories. A poll, question stickers, and sliders that let users vote are examples of these.
Engage your followers quickly and easily with these stickers. Additionally, the higher your algorithm ranking, the more engagement you will receive.
2. Encourage comments and likes: Interactions such as comments and likes are a great way for the Instagram algorithm to boost your posts. Try to optimize your posts and captions for comments and likes if you want more of them.
You could, for instance, end the post with a question that you want your followers to answer. This will quickly result in more comments, which is a positive indicator for the algorithm. To increase your likes, you could even include a caption that reads something along the lines of "like this post if you've ever done…"
3. Run a Viral Giveaway: A giveaway is one of the best ways to increase engagement, which helps brands win the algorithm. You can use a giveaway to get a lot more interactions in addition to all the benefits it provides, such as raising brand awareness, generating new leads, and increasing sales.
This could be a hashtag contest where a lot of people talk about your brand, a comment-to-enter contest, a photo contest where people look for your brand and make useful user-generated content or something else entirely.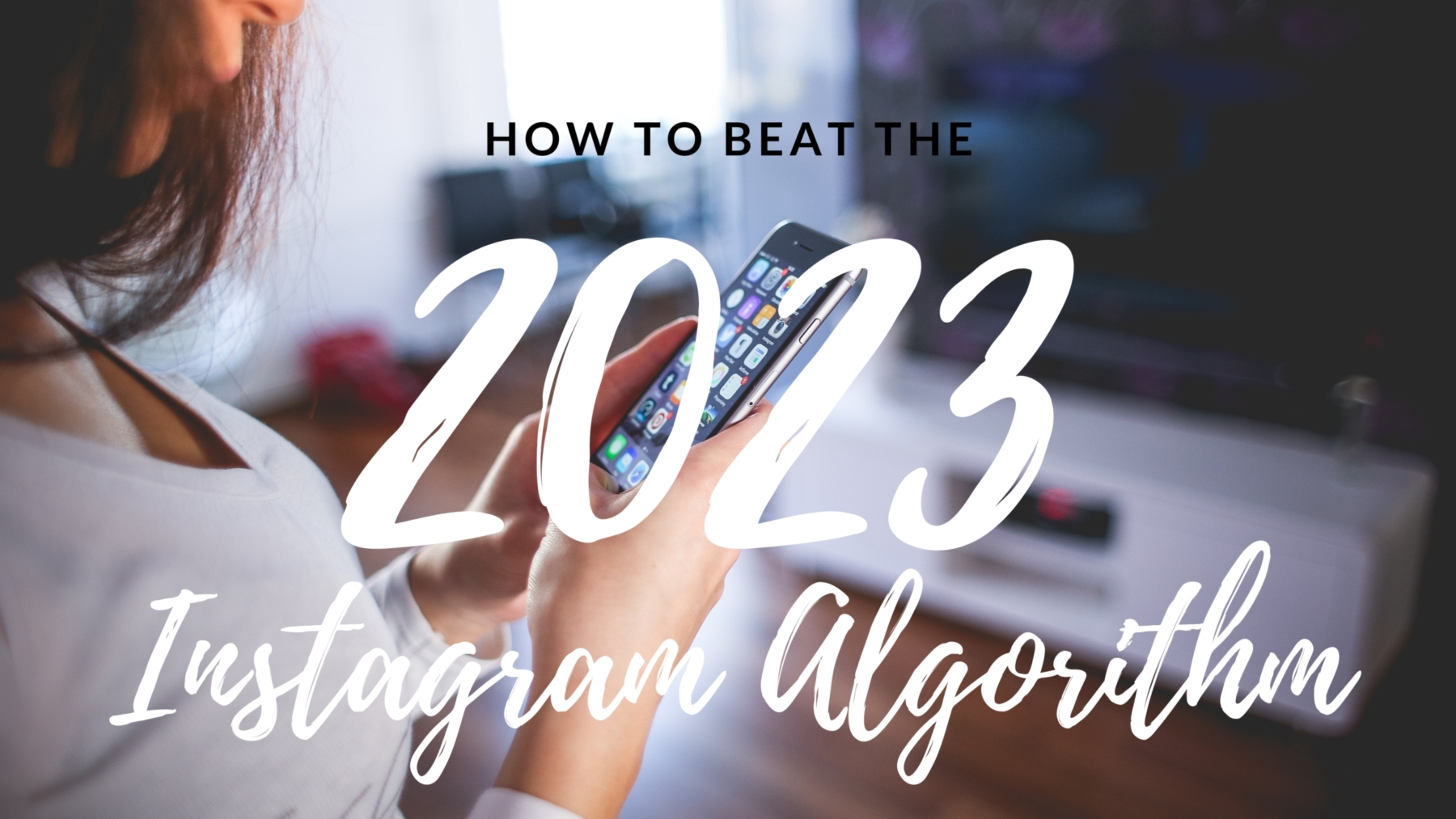 4. Cross-Promote Your Content: Instagram offers a variety of content channels, such as Guides, Stories, Reels, IGTV, and feed posts. You are giving your content a better chance of being seen by cross-promoting it across these various channels.
By doing this, you can share the same piece of content with multiple Instagram audiences.
You can accomplish this by posting IGTV previews to your feed, sharing your posts in your stories with a "Tap Here" sticker, or sharing your reels to your feed.
5. Monitor and Track Your Content: If you know what kind of content your audience likes, you can post more of it to get more engagement and people to see it. One of the easiest ways to comprehend the Instagram algorithm is to monitor your analytics. Additionally, it is a crucial component of your overall social media marketing strategy.
The simplest method is using Instagram's analytics platform to track which videos and posts perform best. You should also learn about your most important metrics and keep track of them over time. This can be done with a variety of tools for social media analytics.
6. Pursue Directions: Maintain that your substance should become famous online. Then attempt to follow what's truly well-known right now. Instagram is more than just a popular video platform; it's also a photo-sharing app. Reels are a great way to catch trends and make content that goes viral.
Use popular audio, post about popular topics, and follow popular users' activities. You can also get ideas from popular TikTok videos—just don't post any that already have a TikTok watermark on them.
7. Post Instagram Reels: The best way to increase your organic reach is to post more Instagram reels. As long as the reels are what your audience wants to see, reels can have a significant impact on your follower and engagement rates.
Instagram is using Reels to imitate TikTok's popularity, following YouTube's lead with IGTV and Snapchat's lead with Stories. Although posting a reel every day will not necessarily increase your overall organic reach, it can certainly help get your content in front of a larger audience, which may result in the addition of new followers.