5 things you didn't know about Instagram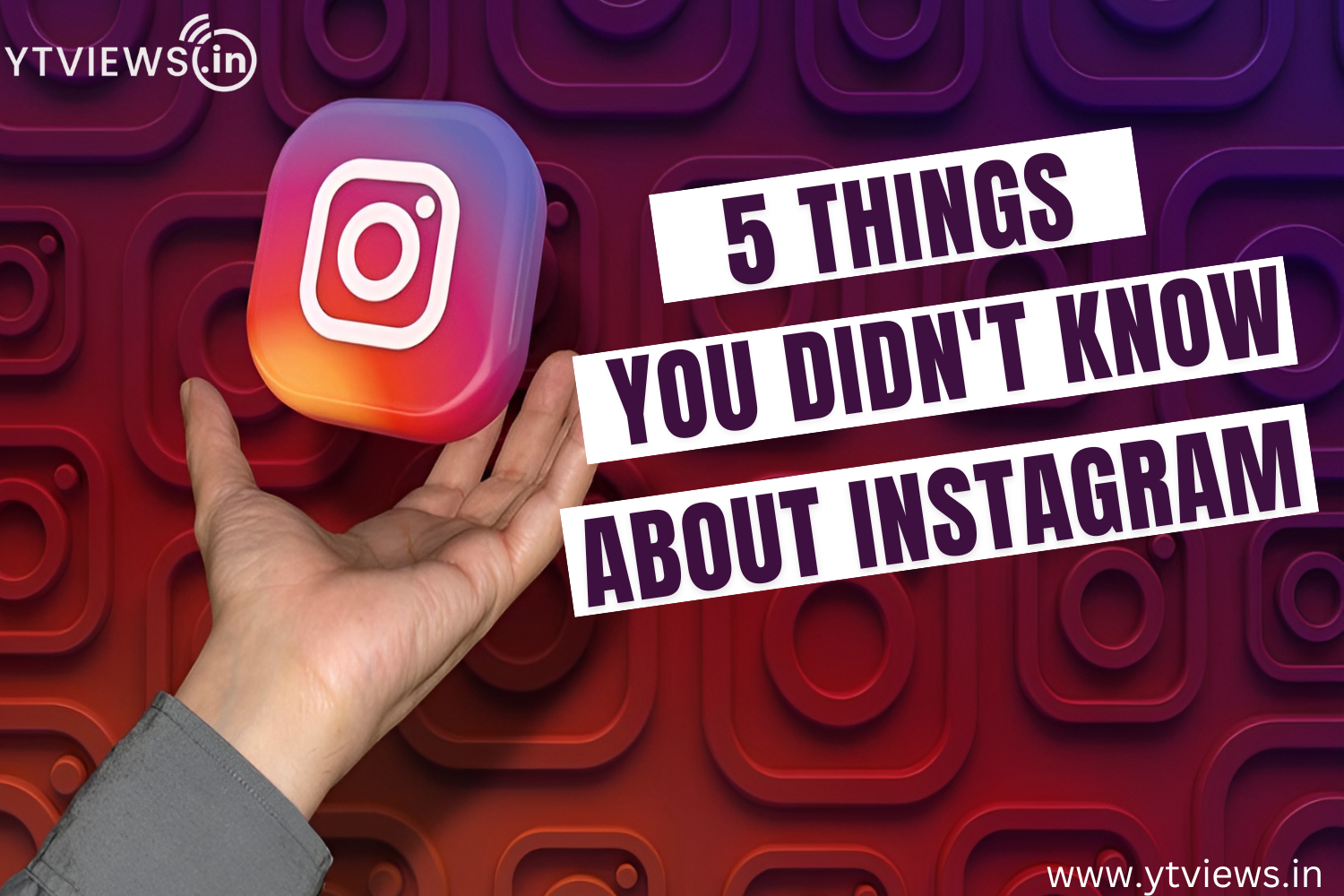 For the majority of us, Instagram is a must-have social networking app. Yet, there are many more things you can do on Instagram besides looking through your newsfeed and uploading selfies.
Instagram is simple to use, but there are features, tools, and apps that may help you use it even more effectively. You can find additional things to do on Instagram thanks to these helpful hints and hacks.
Use Instagram with less data
Instagram uses your data quickly because it preloads photographs and videos automatically.
Go to your profile, hit the three bars in the top right, click Settings, tap Cellular Data Usage, and then turn on Data Saver mode to reduce the amount of data that Instagram consumes. While photos and videos could take slower to load, total data usage will drop dramatically.
Create collages
You can easily create collages and then upload them to Instagram or other social media platforms using the Layout app, which is linked to Instagram and is available for iOS and Android. By selecting the collage button when choosing your photo to modify, you may link to Layout through your Instagram app or access it directly through its app.
Once you've selected Layout, you'll see a variety of collage possibilities, each of which can have the panel size and arrangement of your images changed. Also, you have the option of flipping, mirroring, and adding borders between your photos.
Add unique typefaces to your bio.
This Instagram bio trick will help your profile stand out. Emojis can already be added to the bio that appears beneath your profile picture, but your keyboard immediately restricts your options.
You can copy over some additional unique typefaces that aren't frequently seen in the Instagram community using a few straightforward third-party websites. How? Read on.
How to Use a Custom Font on a Mobile Bio:
Add a new typeface to your Instagram bio on your mobile device utilising a website like LingoJam. When you open the website on your phone and enter your selected bio text in the left text box, the same bio text will appear on the right in various typefaces.
Open the Instagram app, go to your profile, choose "Edit Profile," press the "Bio" area, and then paste your preferred typeface into the blank space.
Entice visitors to a third-party website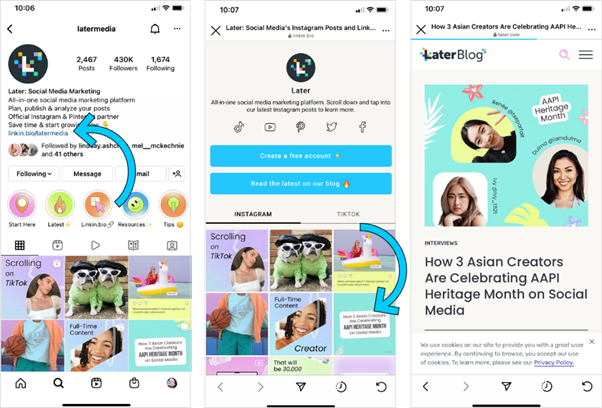 The fact that clickable URLs may only be used in the lone "website" box in your Instagram bio is one of the greatest complaints people have about marketing on the platform. If you include a URL in a photo caption, it will show up as plain text, requiring readers to copy the Address, launch a browser, and paste or enter it in.
Use your photo descriptions to entice visitors to visit your Instagram profile, which is where you are allowed one clickable URL, in a cunning attempt to draw them there. Then, regularly change the URL to connect to your most recent blog post, YouTube video, item, or offer.
Make a Pinterest pin of your Instagram post
Except for Facebook, its parent firm, Instagram doesn't naturally integrate with many social networks, making it difficult to publish Instagram posts to other social accounts.
But, platforms that love images stick together when it comes to Pinterest. With this sneaky method, you can pin your most recent Instagram Story to Pinterest:
Tap a post to view it in its entirety on the Instagram mobile app, then tap the three dots in the upper-right corner of the image. You can copy the link to the image to your clipboard by choosing "Copy Share URL".
Go to your profile page by opening the Pinterest mobile app or downloading it; you'll need it for this step. If you have the most recent version of Pinterest downloaded, it can ask you whether you want to use the image from your clipboard as soon as you launch the app.
If not, click the "+" symbol in the upper right corner of the page to add a new pin. You will then be presented with a menu of options where you can enter your "Copied Link" to a new Pin or board on your profile.