5 things to avoid failure in social media marketing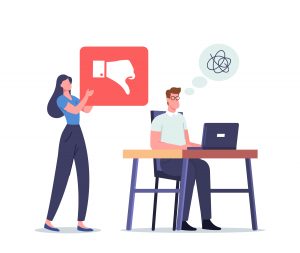 Nowadays everyone is aware of the concept of social media and uses it daily. However, some people use it for business and marketing. Utilizing social networking platforms for personal purposes differs significantly from using them for business purposes. If done effectively, social media marketing may be a blessing, but if done incorrectly, it can also be a curse. A solid strategy is required to be successful in social media marketing. When it comes to social media marketing, there are a few mistakes to avoid.
Try not to be inconsistent
The key to growing your business is to be active on social media. Always keep your audience up to date on your activities. To keep your fans, you should upload new posts and stories on a regular basis. You may lose some of your audience if you are not active.
Posting the same type of content repeatedly is not a good idea
Avoid posting the same type of information over and over since it will dull your viewers. You may also see a disconnect between your followers and your business. Today, one-of-a-kind content is everything, and it earns you respect.
Avoid posting Unplanned content
It can get you into difficulty if you haven't scheduled your content to upload accordingly. Having a regular posting schedule keeps your social media marketing interesting, and your audience will check out your products on a frequent basis.
Not having idea of your target audience
It is not necessary to launch your business on every social networking site, but it is critical to ensure that you are on the proper platform with the correct audience. You will fail no matter how hard you work if you are not surrounded by the appropriate people.
Try to share other people's content as well
Apart from posting your own information, you should also share content from other sources because this can help you gain more followers. It also raises your brand's visibility.
Thanks to social media, marketing has become quite simple, and anyone can do it. However, there are a few things to consider before diving into the world of social networking. If you are uncertain about your business, you can also get help from a professional. It's preferable to start late than to fail.