5 smart ways to use negative comments to your advantage
Social media is a powerful platform. Your customers love it because it gives them the power to hold your brand accountable. That's why you must never trivialize social media comments, both positive and negative.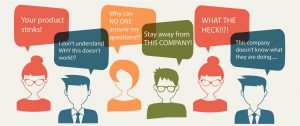 Too many negative comments about your brand could cause your customers to lose trust. In addition, unfortunately, negative comments tend to attract a lot of attention and can even go viral. While they do say all publicity is good publicity, you have to be proactive in turning negative comments on social media into good publicity.
Respond Quickly With an Apology and Alternate Solution
Speed is of the essence when it comes to turning around negative comments on social media. Research shows that customers are willing to spend more on brands that respond within five minutes of their posting a negative comment. By following this strategy, Solitaired increased their customer satisfaction by 16%.
However, your response must not just be fast. It must also be strategic. Respond with an apology and a solution to your customer's gripe. Doing so will help you reduce customer churn: 67% of customer churn is preventable if the issue is resolved in the first engagement. Notice the customer's response after the issue has been resolved. The upbeat tempo shows they'll probably continue using the service.
While negative comments on social media may begin as bad publicity, responding quickly will help you turn the situation around by showing consumers that you have their best interests at heart.
Use Negative Comments to Show Your Brand's Human Side
While it may not seem like it, sometimes negative comments on social media can be good for your brand identity. If you handle the negative comments well, you can use the situation to showcase your brand's human side. However, remember to respond tactfully so as not to offend the customer and make them feel you're trivializing their case. Another way of leveraging negative comments to show your brand's human side is by employing empathy in your comments.
This will show the disgruntled customer, and everyone who sees the comment, that you're not just about profits but people.
Demonstrate that Customer Experience is One of Your Brand Values
Customer experience (CX) has become the biggest brand differentiator. It has even overtaken product and price. That's because today, customers have a wider choice of products to choose from within the same price range. As a result, they'd rather choose to partner with a brand based on the overall CX it provides: they'd rather buy from brands that make them feel good about their purchase. That's why you must use negative comments to demonstrate that your brand cares about giving customers an exceptional experience as they do business with you.
Customers want to see that you're there for them and are concerned about making them happy. When you address their issues, they'll even be more comfortable doing business with you again. They'll become loyal customers. Use negative comments to demonstrate that one of your brand values is CX. Your customers and followers will love you for it. On a side note, it's excellent customer service like this that makes people interested in checking out your other digital platforms.
Use Negative Comments to Improve Your Products/Service Offerings
Another good use of negative comments on social media is to use them to improve your product/service offerings. One reason people post negative comments about brands is that they didn't get what they paid for. That's pretty frustrating. Whether it's a substandard product or poor service delivery, people will call you out on social media. Instead of ignoring the negative comments, use them to improve your product/service. Remember, if one customer finds it imperative to leave a negative comment about your brand on social media, they're probably not the only one disgruntled. Others are not happy but choose to be silent. Some will show their unhappiness by liking or sharing the negative comment. This means even if it's just one negative comment, treat it with the same gravity as you would a protest against your brand.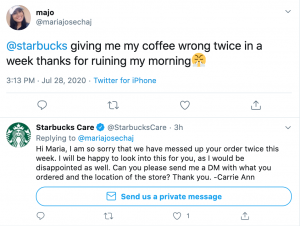 The best way to address negative comments is not just by apologizing but by incorporating the feedback into your product development or service delivery. If possible, let your followers know in the same thread that you've sorted out the grievance. Also, thank the customer who posted the negative comment for helping you improve your brand—bonus points for offering them a free gift.
Use Negative Comments to Generate Positive Reviews
Many brands make the mistake of deleting negative comments customers leave on social media. That is a grave mistake. For one, the affected customer will call you out for it, making matters worse. Secondly, it shows other customers that you don't care about addressing their issues. When a customer leaves a negative comment on social media, they're crying out to you for help. Go out of your way to help them and give them a positive customer experience. If you can manage to do that, they'll rave about how you treated them. If they don't, follow up on the same thread and ask them if they're happy with how you resolved their issue.
One thing you must remember is that customers don't mind if you mess up. What matters to them is how you respond to their grievances. If you can respond in a way that makes them happy, what started as a negative thread will be a thread on how great your brand is. And if you're lucky, other customers will also chip in and share their positive experiences with your brand.
Negative comments on social media from frustrated customers (or trolls) can't be avoided. Unfortunately, just like positive comments, negative comments have an impact on how customers view your brand. That's because social media users trust posts from other customers more they trust posts from brands. As social media plays a huge role in product research, you must know how to respond to negative comments as they can shine a bad light on your brand and products.