5 Best Apps for Social Media Marketing
When it comes to social media marketing, your best bet is to pick the platform that best fits your brand. This includes assessing platforms to check if your client base is present, if they've engaged with companies, and if the platform matches your brand's personality.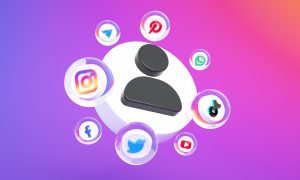 Before we get into the list of the finest social media platforms, it's critical that you understand the criteria for selecting the best platforms for your company.
You need to keep in mind about,
Primary target audience location: Which app they use and Why they use it.

Don't be the jack of all trades: Be the master of one or two social media apps rather than spreading across various apps.

Content-type: Seggreagte and publicize based on your content, whether they are large-form or short-form content.
There are so many social media platforms to choose from, but only a few of them reach out to most people worldwide. Here are my top 5 choices on the apps you should use for social media marketing: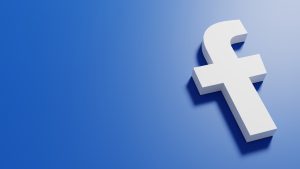 Facebook:
With

over 3 billion monthly users

, Facebook (now known as meta) is easily the best app for social media marketing. When it comes to social media, Facebook is generally the first site that comes to mind, and with good reason. It's one of the most popular social networking sites on the planet, and it was one of the first to provide businesses with advertising possibilities. Facebook is visited on a daily basis by 3/4 of its users. Half of Facebook users log on multiple times every day.

Facebook's targeted digital advertising platform

is what makes it one of the greatest social media platforms for business. You may target those who are most likely willing and ready to buy your products or services with Facebook ads. This ensures that your company's ad material is seen by the appropriate people at the right time. Facebook's social media eCommerce connections are another reason why it's one of the greatest social media platforms for business. Facebook allows users to

make purchases from your company directly

from the social media site.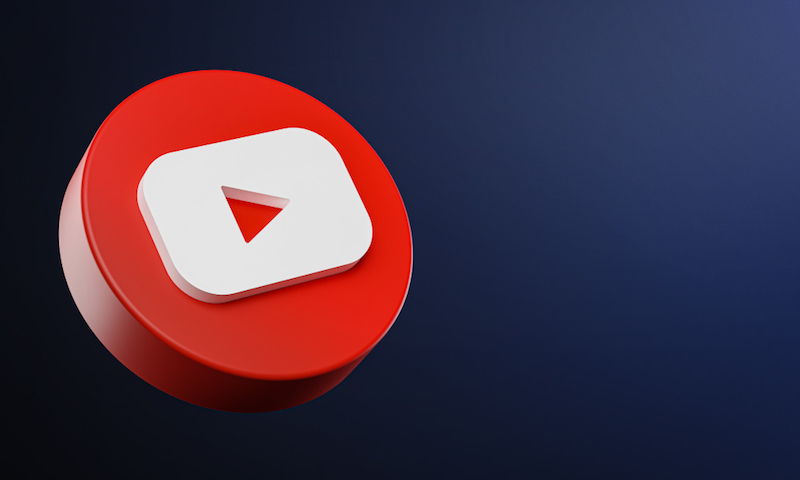 YouTube:
With

over 2 billion monthly users

, YouTube is another one of the most used social media marketing apps. YouTube is one of the most popular places to find user-generated material on the internet. It can also be a terrific opportunity to communicate with those users if your organisation generates its own content. You can utilise YouTube to host videos that you can embed on your website in addition to getting views directly on the platform. This alone is motivation enough to register an account, given how effective visual content is at engaging site visitors. Not only is YouTube popular, but it is also the

second most popular search engine

, trailing only Google. As a result, you not only have the capacity to reach a large audience, but you may also reach those who are looking for you. When all of this is combined with the fact that video is the most popular form of media among consumers, YouTube becomes even more difficult to resist. Hence YouTube is definitely one of the top social media marketing platforms but this is all possible only if you are willing to bear the large expenses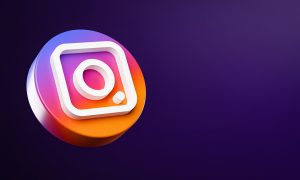 Instagram:
With over a billion monthly users, Instagram is another one of the most commonly used social media app amongst the youth especially. Instagram is a photo-sharing platform that works well with any visual content. However, it is not a text-heavy platform and does not enable links within postings. Instagram is the ideal social media platform for businesses looking to share photographs and videos with their customers. Instagram is used by

72% of all teenagers and 67% of all young adults under the age of 30

. So if you are targeting the younger demographic, Instagram makes it easier.

Using hashtags on Instagram

is a terrific method to reach a large audience, and using the ever-popular

Instagram Stories

or

Instagram Live video

tool is a great way to boost your social media profile. You may take live videos and broadcast them with all of your Instagram followers using Instagram stories. You can simply share behind-the-scenes footage of your business and crucial news and updates with your followers using this function.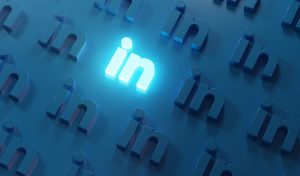 LinkedIn:
With around 600 million monthly users, it is a very powerful and diverse app that allows one to connect with and follow companies of one's choice. Even though LinkedIn is much smaller compared to the monthly users of Facebook or Instagram it is the

feed news

that propels LinkedIn to have a powerful impact in the marketing department. Maintaining an active LinkedIn account can help potential applicants find about your job openings if your company is hiring. You can also show them what it's like to work at your organisation by sharing updates about it and its workers.LinkedIn's readership is primarily business-oriented, which is one of its strongest features. As a result, they are frequently receptive to networking possibilities and learning about new ways to better their work or make their jobs easier. Users can also

join and engage in LinkedIn groups

depending on their industry, job function, or professional interests. This is a fantastic opportunity for companies to engage with influencers and decision-makers in a variety of industries.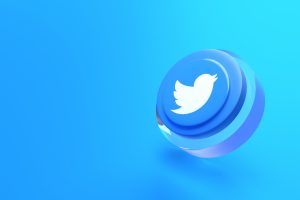 Twitter:
Twitter is a fast-paced site where many people look for news and information. As a result, it might be especially useful for businesses that regularly publish original material. It's easy to share links to new websites and blog posts, and doing so on a frequent basis directs readers to your fresh content. Furthermore, if you make sharing valuable and interesting content from other sources a part of your plan, you can establish yourself as an authority in your field. Twitter has about 300 million active monthly users. There are a few useful aspects on Twitter that may help it qualify as one of the top social media platforms for business. Brands may utilise Twitter to communicate with and engage their customers.

Hashtags

allow you to keep track of and engage in conversations about hot subjects in your field. Companies who wish to

distribute digital adverts to their target customers

on Twitter can do so through Twitter's advertising platform. Depending on your specific digital advertising goals, they have a variety of ad types to choose from. You can promote your account in the left column, or you can promote a tweet from your company in the user's Twitter stream. There's also the option of promoting a specific trend that your organisation is employing to spark a dialogue with your target audience.
These are my top 5 picks that every company should use to elevate their social media marketing game. While it's impossible to determine what the greatest social media for business is, deciding which platforms are ideal for your company is simply the first step. Once you've done that, you'll need to figure out what kind of material to post, how often to post it, and what your objectives are for each platform.