Ytviews Online Media is soon opening Local portal for United Arab Emirates
The love for Ytviews that you guys have showered has been overwhelming for us. Ytviews has officially become India's number 1 go-to destination for social media marketing, making us ace the social media marketing game in the country. But are we going to stop here? Oh well, definitely not! But what's next for us? Where are we heading? I know you all are curious and have a number of questions in your mind. Don't worry, keep reading!
Ytviews is now heading to the UAE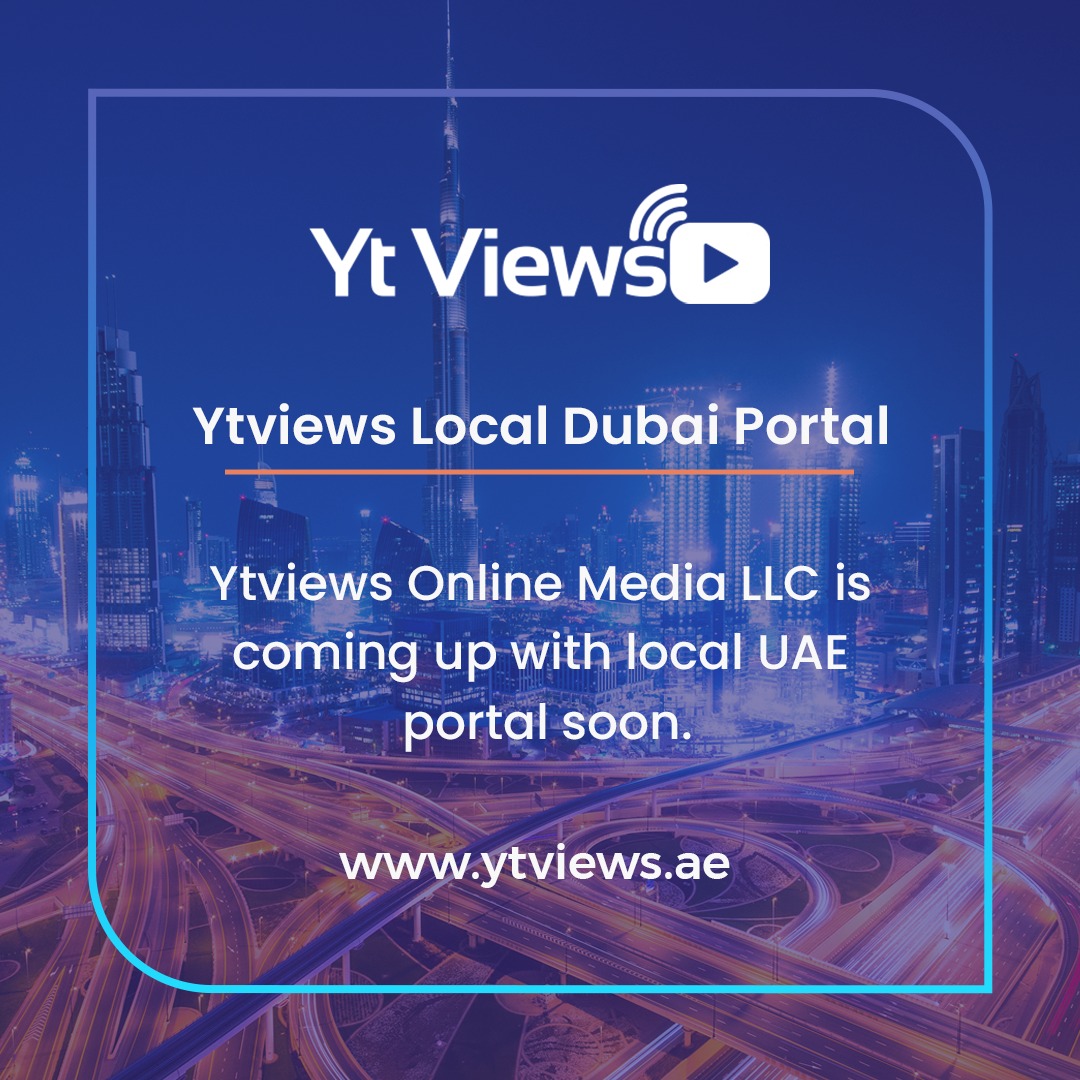 Yes, you read that right. A special portal for our customers in the UAE is under development. Businesses in the Gulf region have exhibited resilience during the pandemic outbreak and 63% of CIOs informed IDC that they have advanced their digital transformation initiatives by one or two years. While it helped them ensure business continuity, it has increased the complexity of the IT landscape and now there is a growing trend towards a platform approach to get a unified view of the IT estate. With the extreme demand from our users in the gulf, we are bringing in a designated portal whose head office would be situated in Dirham, Dubai.
For those unaware about how Ytviews work, here's an overview: We are a social media marketing agency. Adhering to how important it has become today to have a recognition on social media, it has also equally become tough to reach at the top of the game. This is where you need Ytviews. We provide 100% organic followers, subscribers, likes as well as comments that help you to enhance your engagement and reach on various social media platforms such as Facebook, Twitter, YouTube, LinkedIn and many more. You can learn deeper about us and our services on our official Ytviews portal.
So, residents of Dubai, are y'all ready to ace your social media game?