WhatsApp features to be launched in 2023
Last year, WhatsApp introduced a tonne of new features to improve both the user experience and security. The platform included some pretty amazing features that streamlined the user experience, such as the ability to "view profile images of individuals and organisations," the Community function, and "Message Yourself." More features are expected to be introduced in 2023 for the Meta-owned instant messaging app in order to enhance the audio, video, and message experiences on the network.
WhatsApp intends to make a number of new capabilities available to its users on Android, iOS, and the web. The list of new WhatsApp features for 2023 also includes companion mode, view-once text, screen lock for the web app, and PiP for video calls for iOS. Others are still being developed, while some features are currently available for beta upgrades.
New WhatsApp features to be available in 2023: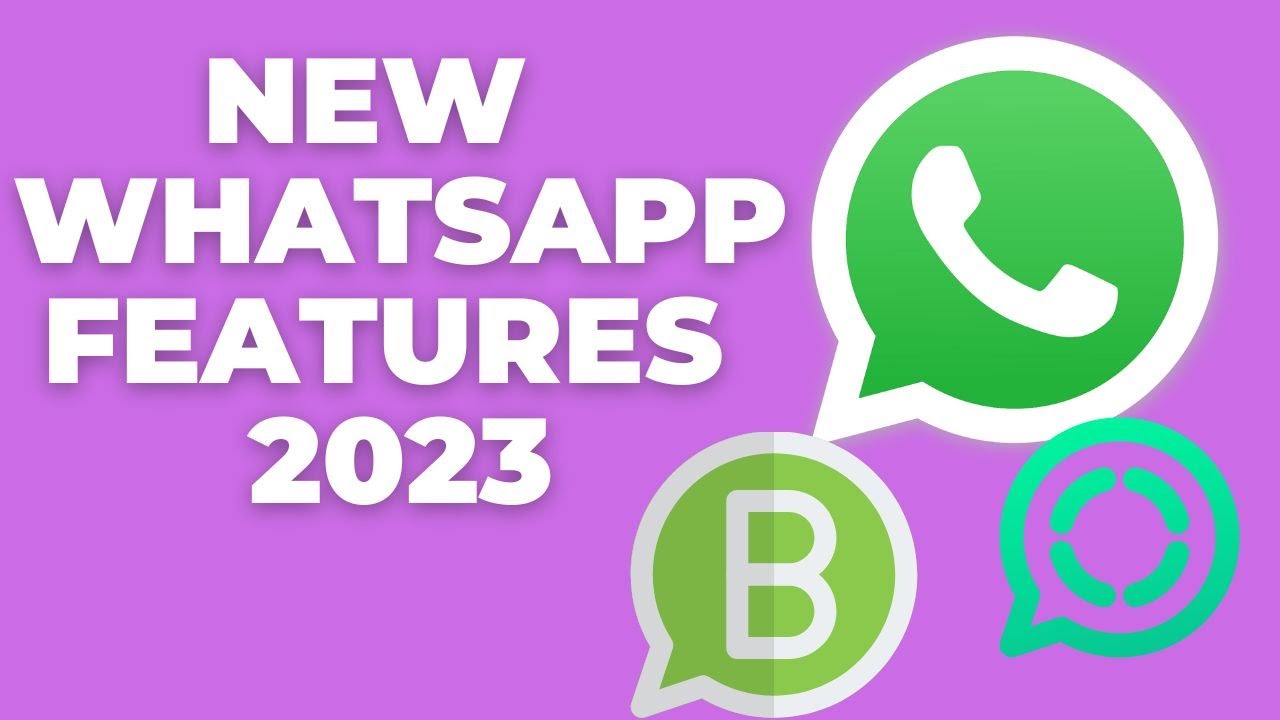 Picture in picture video calls for IOS
Users may multitask and browse other applications while still participating in a WhatsApp video call by using the PIP mode. When using other mobile apps, the functionality shrinks the video call window into a tiny interface that can be moved around the screen. Although this functionality is now accessible to Android users, it will soon be made available to all iOS users as well. The new function has reportedly been tested by WhatsApp over the last month and has now been made available to certain iOS beta testers, according to WABetaInfo. But with the next software upgrades, it will be accessible to any iPhone user.
Search messages with the date
This news item has been making headlines for a while now. Users will be able to search and scroll back to the precise discussion from a certain date by using the message search-by-date feature. Currently, under beta testing, the functionality is anticipated to be made available to everyone in the upcoming months.
More security for WhatsApp desktop
WhatsApp is developing a new feature that will let users establish a password to launch their desktop app in order to safeguard it. The ability to create a security code to access an app is currently available to WhatsApp users on Android and iOS, and soon WhatsApp web users will also be able to set a security pin for their desktop version. The function is presently being worked on, and it should be available for both Windows and macOS in the near future.
WhatsApp desktop calling
For its desktop client, WhatsApp will soon have a separate calls page. Both mobile and web apps will allow users to track and sync the data of their WhatsApp calls. Within the sidebar of the WhatsApp app, users will notice a class tab. Currently, some versions of WhatsApp beta for Windows include the functionality.
New mode – Companion
At the moment, WhatsApp does not let users utilise the same account across numerous devices or different devices. However, soon users will be able to link and sync their WhatsApp data and use the app with the same profile on numerous phones thanks to the Companion mode. Users will now be able to use the same WhatsApp profile concurrently on iPhones and Android phones thanks to the capability. Some Android beta testers now have access to the Companion Mode functionality, and further software upgrades are anticipated to make it available to everyone soon.
View once (Text messages)
Just like the view once media feature, soon WhatsApp will allow users to send text messages which will be automatically deleted once the receipt opens and sees the message, similar to Instagram Vanish mode. The feature will further allow users to keep their text conversations private and share sensitive information securely. The feature is currently under development and will be released soon for beta testing.