What are the most in-demand skills currently that will fetch you a job on LinkedIn?
Some of the most sought-after careers in India have been identified by a LinkedIn analysis of 2023 work trends. The social media platform claimed that between January 1, 2018, and July 31, 2022, it examined millions of jobs in order to calculate the growth rate for each job title. According to LinkedIn's 2023 Jobs on the Rise list, "a job title required to exhibit steady growth throughout our membership base, as well as having expanded to a notable size by 2022."
Volunteer and internship roles were not included on the list. According to LinkedIn, the top 5 skills that are in demand apparently in India are as follows: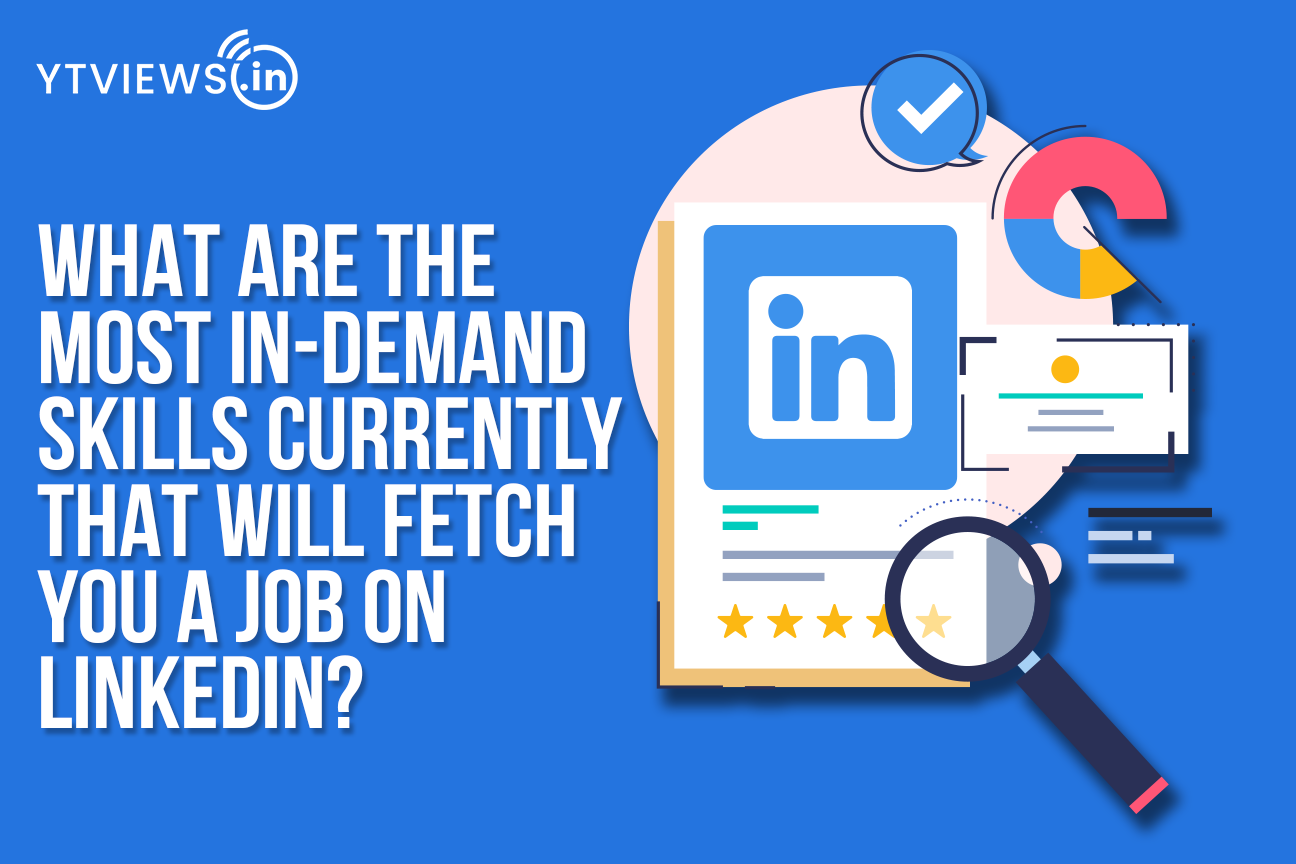 Healthcare recruiters
This group of professions employs Doctors, nurses, and other medical experts. They can work in administrative, support, and professional services occupations in addition to healthcare. Recruiting, healthcare, and sourcing are this position's most often used abilities. According to LinkedIn, the top recruiting cities are Noida, Ghaziabad, and Hyderabad.
Customer success associates
These experts are in charge of providing consumers with practical solutions. The financial services, professional services, and technology and media sectors employ them most frequently. Client relationship management and customer retention are necessary skills for this position. For this position, the top recruiting destinations are Bengaluru, Mumbai, and Pune.
UX Writers
The microcopies that direct users through applications and webpages are written by user experience specialists. The three main competencies required for this position are copywriting, content strategy, and user experience. UX writers can work in the technology industry and consulting and financial services. Bengaluru is the best place for hiring for this position.
Talent acquisition partner
These experts develop long-term plans for finding, interviewing, and integrating new talent for businesses. Sourcing, talent management, and recruitment are crucial competencies. Mumbai, Bengaluru, and Hyderabad are the main hiring areas. Data annotators, closing managers (real estate), growth leaders, business development representatives, and actuarial associates are among the other rapidly expanding employment categories in India (who ascertain financial risks)
Category Associate
Category associates collaborate with vendors, assist business managers to define product categories, and implement product strategies based on sales budgets and predictions. Vendor management, merchandising, and market research are the most often required abilities in this job area. The industries that frequently employ people for this position include technology, retail, education, and the media. Bengaluru is the #1 destination for recruiting.