What are Instagram promotions?
Instagram's business profiles have been available since 2016. These have unique features for company profiles, such as contact buttons and call-to-action icons. But, more crucially, they give you the opportunity to advertise. Instagram promotions are newer than advertising and require far less time and effort than a full campaign. Are they, however, worthwhile? Let's take a look at what they are and what we can learn from others who have already launched one.
Instagram promotion is a go-to feature specially designed for businesses who want to increase their brand exposure. Every month, Instagram attracts over 1 billion active users, with 90% of them following at least one corporate account. Also, making use of Instagram to promote your business is the chance to develop intimate relationships with your clients. It has been seen that Instagram users interact with brands on this platform on a regular basis.
Instagram Sponsored Posts
Instagram Promotions are normal posts by an Instagram user that he/she wants to convert into a sponsored post to reach a wider audience. Although the 'Sponsored' tag appears in the same location, Instagram's algorithm evaluates these photos separately. Every user will have a different objective, and the algorithm will try to match those differences. A promotion boosts the performance of a high-performing post. It raises the bar for involvement by increasing likes, views, and shares, among other things. Instagram advertising tool is an excellent feature for converting new clients into recurring customers. Take into account that most social media sites' algorithms are based on the virality component. As a result, the faster you get your messages out there, the higher the algorithm will rank you in the feed.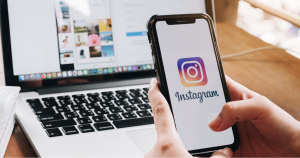 Influencer-collaboration
There have been some worries regarding accountability as influencer marketing has grown in prominence over the last few years. Instagram's branded content capabilities were launched in response to this, allowing Instagram influencers to develop branded agreements with businesses on the site and tag the brand in sponsored material. Instagram advertisement content is material that an influencer creates and publishes on their own account in exchange for a fee. This is where "Instagram influencers" come into the equation in the field of marketing, and this is how people with decent social media recognition may make a living off of their Instagram account.
Conclusion
In the age of social media marketing, social media marketing is a huge formidable force.  If your company has the resources, reaching out to influencers who you believe can help you connect with your target audience, or even making use of the inbuilt feature that Instagram has to offer is a good idea. If you're on a small budget, consider "micro-influencers," who may only have a few thousand followers but are well-known in your industry. They can be an excellent place to start since even a few thousand exposures can have a significant influence on the correct audience.