We hear you! Ytviews to bring 1200 new vacancies in India to improve service speed
Ever heard of the idiom, 'Killing two birds with one stone'? Well, here is a live demonstration of the same. India's leading social media marketing agency Ytviews will be bringing 1200 new vacancies in the field of social media marketing to enhance our service speed.
Ytviews has been receiving a lot of love and positive feedback, from not only India but throughout the globe. According to a survey conducted a few months back, it was revealed that apart from the big brands, even local people have been relying on Ytviews for the growth of their social media profiles and have found Ytviews to be the most trustworthy site among the hundreds of scam websites that have been frauding people recently.
This has given us a sense of realisation that a lot of people have been dependent on us regarding their digital growth and it is our primary responsibility to deliver the best possible service as well as the results. The results, to date, have always exceeded the expectations of our clients and we oath to maintain the reputation in the future too.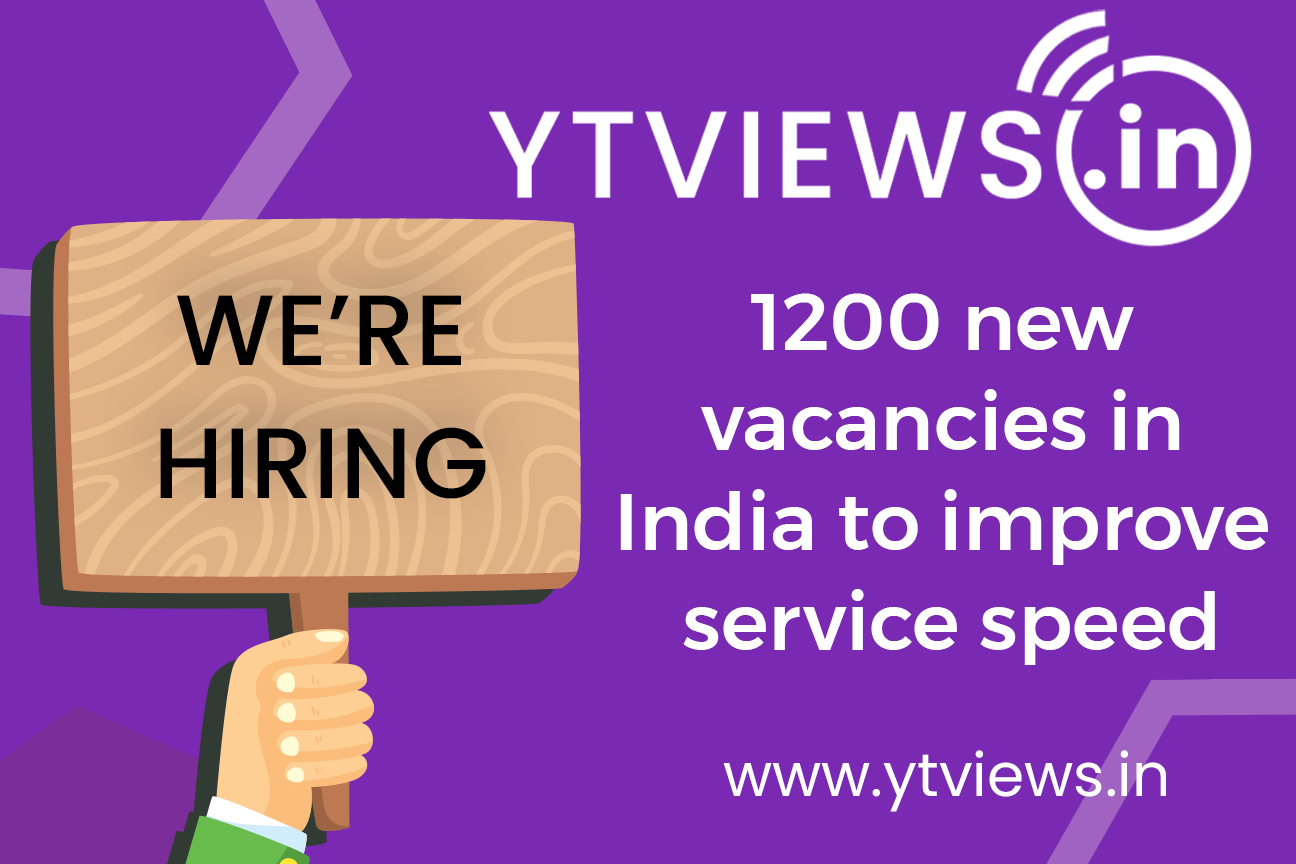 We are inclined towards providing an opportunity to everyone
As a load of expectations has increased on us too, we have taken it very positively as we aim to bring in more features and user-friendly tools that will help people to grow digitally. This has given room for the talented youth of today, to contribute and grab a handful of experience at Ytviews. Owing to the fact that Ytviews is an international company with its headquarters situated in Dubai, it is definitely a big opportunity for everyone as we are announcing around 1200 vacancies in this sector.
There are multiple profiles that you can apply for including Social Media Manager, Social Media Executive, Social Media Consultant, Blogger, Coder, IT professional and many more. It just depends on how you fit in. So as the saying goes, 'Help us to help you'. Reach out to us at [email protected] along with your CVs and we'll work things out. It's an opportunity too good to be missed. See you on board guys!