Ways to make your social media profile attractive…
Creating a social media account is really easy but it also has to be attractive and unique to entice followers to your account. Everyone wants to be renowned and create a great community for themselves online. Have you been struggling with followers and ways to make your profile stand out among the billions of accounts on social media? We've all been there and I got you covered!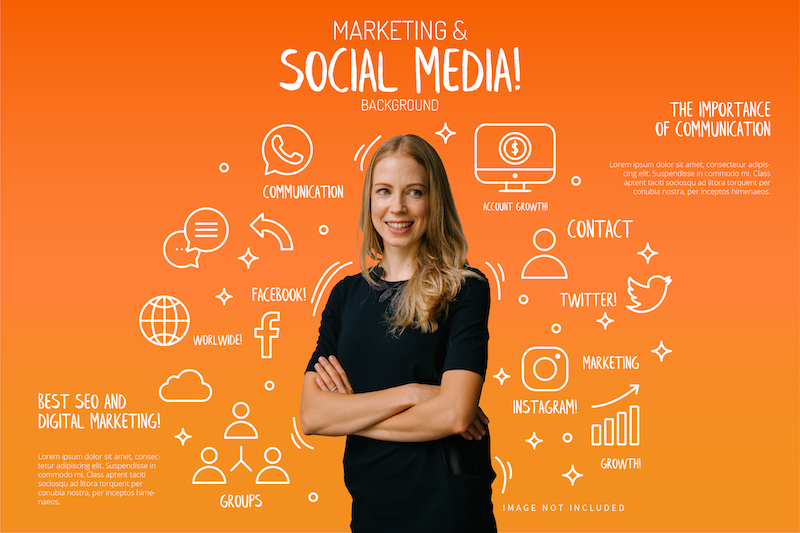 I. SET REALISTIC GOALS
Dream big but stay realistic. Don't just blatantly set targets, and not fulfill them later. Start aiming for things that are achievable and gradually set higher goals. That will help you bring out better content at your own pace and you'll get better with time.
II. IDENTIFY YOUR TARGET AUDIENCE
Outline your target audience. Also, not "everyone" is your audience. Not everyone will like what you create and that's totally fair since your vibe, attracts your tribe. Spend time looking at your audience personas. Your audience is the strongest pillar to your success. Prioritize them.
III. BE REAL AND AUTHENTIC
People do not appreciate a brand that's robotic. Be transparent and let your audience know you at a personal level. Show your true personality and talk to your audience like they are your friends. You can upload pictures of your friends and family and let them into your personal life. Humor binds people together. Try being funny and relatable. 
IV. DON'T JUST SELL, BUT HELP
Don't just keep promoting brands and posting paid partnerships, but also organize donations and fund raisers. That will help create a positive image and you won't come off as someone with no regard for the world around you. Also, try to help your audience as much as is in your capacity.
V. COMBINE VARIOUS PLATFORMS
You can combine the various platforms that you use such as instagram, Facebook, YouTube, snapchat, twitter, etc. You could update these in your bio and let your followers' now that they can follow you there as well. A lot of influencers have been using similar strategies and gained audience from different platforms such as club house, tiktok, etc. Interacting on various platforms brings you into limelight several times.
I hope these tips help you build a great social media platform for yourself and you reach greater heights with your conviction.