Tutorial: How to get started with Instagram Reels Marketing campaign?
The latest type of advertising made available by Instagram a couple of months ago was Instagram Reels. They joined a wide variety of alternative ad types, which also included the Explore tab, Stories, IGTV, and traditional feed articles. Following a test run in a few countries, reel advertising is now available everywhere. Reels are brief videos to which graphic elements and music can be added. They may be created using already-existing videos or real-time footage. As a teaser, you may also use your own music or a song from Instagram's music collection. In other words, they give you a range of design options to promote your brand, products, services, and mission.
On the other side, Instagram is actively promoting this format. Reels now take centre stage in the app's redesigned user interface, where they can be found on the profile pages, the home feed, and the Explore tab. To help creators and companies monetize reels, other features have been developed, such as the new Collab tag.
How do you start with an Instagram Reels Marketing campaign?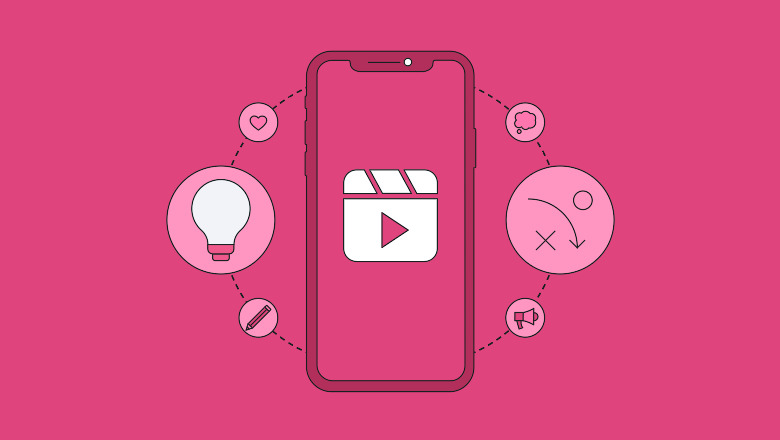 Motive
First things first: Log in to Facebook Ads Manager by opening it on your computer. You may access Ads Manager by going directly to the URL or choosing it from your Facebook news feed's left-hand menu. For Reels advertising, click the green Create button. The first query from Ads Manager is, "What is your goal?" Several marketing goals are available, such as lead generation, conversions, and brand exposure.
Budget
The next page of Ads Manager has the Dynamic Creative option. You could have already used this for Instagram or Facebook advertisements. You just give Ads Manager a few different images and descriptions, and it tinkers with them to see what works best. Although it's fun to experiment with, it isn't a better fit for Reels adverts. You may explore other programmed creative options for Reels videos in Ads Manager.
Target Audience
You may find the audience section by scrolling below. Similar to other Instagram and Facebook advertising, you may select several categories, interests, and locales or use an audience you've stored from a prior campaign. It's possible that not everyone who sees your Reels commercials also sees your social media advertisements. The key component of your Reels approach is as follows: Are you using this ad format to draw in new people or to enhance your existing content? If you want to reach out to new people, you must alter your ad criteria.
Create your Reel
At this point, Ads Manager offers you three formatting options: a single image or video, a slider, or a collection. We'll limit ourselves to a single video for the time being. Following that, you have a few video options, including Create a video or Add video. Inside Add Video, a number of options are available. You have the option of making a new video or seeing your most recent Instagram posts. Additionally, you might use films from a URL or those connected to your Facebook page or corporate account.
If you notice an amber signal next to a caution symbol, it means that your video is suitable for some of your ad placements but not all of them. For example, it can have the right aspect ratio for Reels but not for the home stream.
Track the progress of your Ad
Once you're pleased with the content, go to the remaining design elements, which include the primary text and the caption for the video. Primary text may operate as an additional call to action to accompany the swipe-up link on your reel. You may enter up to five different captions in the ad editor, and Instagram will cycle through them for different viewers. To make sure that everyone in your intended audience can understand your video, you may also set up other languages lower down the page.
The last step before running an Instagram Reels ad is setting up tracking. You have a wide range of possibilities at your disposal with Ads Manager. Sessions may be monitored remotely, on your website, or even in the Instagram app. To use these capabilities, you must install the Facebook pixel on your website, connect Instagram to your app, or provide offline sales data. As they need their own instruction, I won't go into depth about those options in this piece. Just keep in mind that there are several data-collecting options available.