Top Websites to Start Freelancing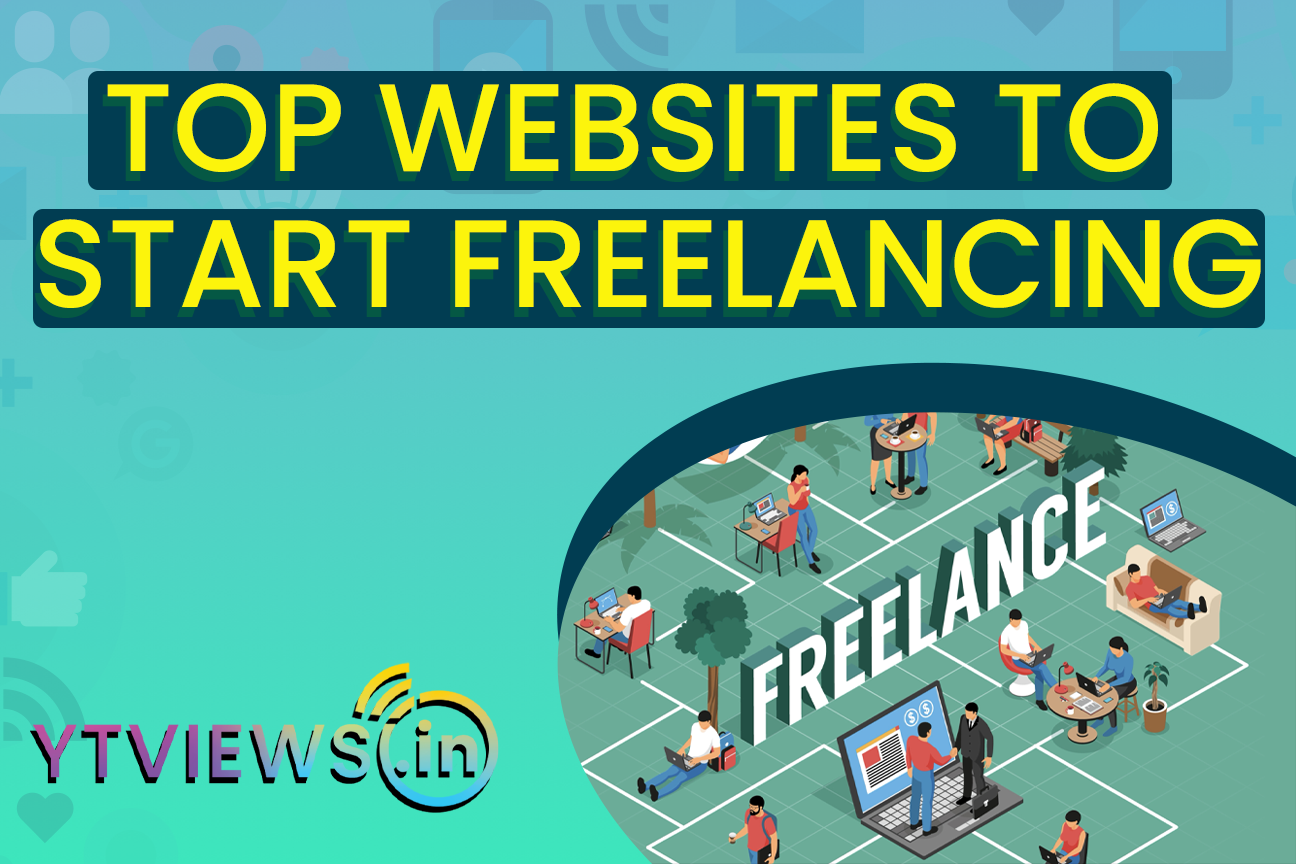 Facebook is used by more than 5 Million businesses to promote their goods and services. Millions more have business pages on major social media platforms. Social media is used by businesses to engage their audience, hire talent, and increase brand recognition.
You can use these trends as a freelancer to find work and keep it. You can connect with potential customers in any industry by using social media platforms like Facebook, LinkedIn, and others. Reaching out to the right people at the right time is essential.
First and foremost, concentrate on developing a robust online presence. After choosing which social media platforms you want to use, create compelling business pages to showcase your products and services. Know who you are, what you do, and what gives you an advantage over competitors. The intended use of each social media platform is distinct. To get the most out of your social media presence, take advantage of the strengths of each platform.
Here are 5 Websites to Start Freelancing:
1. Upwork: Upwork has more stringent policies because it is more professional than Fiverr. On Upwork, gigs cannot be sold. You can sell anything on Fiverr, from writing to development; on Upwork, however, you must describe your services when you sign up. Because the information you provide will define your brand on the platform, you probably won't be able to focus on more than one thing. This is why the platform is the most widely used and largest.
2. Fiverr: If you're looking for affordable, quick jobs, Fiverr is one of the most popular freelancing sites. The site's value proposition is the reason it is called Fiverr, in case you are wondering why. Buyers and sellers are connected through gigs on Fiverr. When you sign up for Fiverr as a freelancer, you create Gigs by updating your profile with your basic information. The fundamental starting price for a gig on Fiverr is $5. This means that as a freelancer, you can sell anything for $5 or less. Customers will request and make a purchase if your service is sufficiently appealing. On Fiverr, people sell everything from logo designs and website development to voiceovers.

3. Total: Without Toptal, this list would be incomplete. Toptal might be a good option for you if your budget allows it and you are looking for the top 3% of freelancers worldwide. Some of the best freelancers in the world can be found at Toptal. I'm confident that this is adequate as a price indication. Although they charge more, you get what you pay for. Toptal is one of the best platforms for freelancing today.
4. Freelancer.com: This platform, which is based in Australia, is the one that got the name on the internet. Freelancer.com is probably the first website that comes up when you do a search for "freelancer website." Despite the intense competition, Freelancer.com is an excellent website for freelance work. Before elance and o desk, this website was one of the first to enter the market. The number of registered users on the website, which includes both clients and freelancers, continues to rise daily to 20 million. Invoicing and accounting are just two of the many features available on Freelancer.com. On freelancer.com, freelancers can also enter contests in which clients ask for designs for logos and freelancers compete to be the best. The contest is open to all participants.
5. Guru: Guru is a great website for freelance work, but not everyone should use it, especially if you want cheap services. The term "guru" is defined as "a recognized leader" in the Collins English Dictionary. Guru is all about this. On Guru, freelancers are at the forefront of their respective fields. How does Guru acquire market leaders? It's easy; They select each freelancer who works on their site by hand to check their qualifications and skills. On Guru, interacting with freelancers is simple. Simply posting a job will cause the website's algorithm to search its freelancer database, prompting freelancers to get in touch with you directly and begin discussing your requirements.