Tips to start a new YouTube channel
It's logical for a creative individual or a group of individuals to be intrigued by the concept of launching a YouTube channel, given the ongoing expansion of the video blogging culture. And besides, it's a fascinating and participatory activity that has the potential to make you into a well-known online celebrity, as well as help you meet new people, get free items from corporations, and, of course, earn a decent living.
Disregard anybody who tells you that it's too late to create a YouTube channel. While there have been several conflicts over the years, it is still feasible for a fresh content producer to start a thriving YouTube channel from the ground up. Before you get started, there are a few things to consider if you want to increase your likelihood of succeeding. However, it's to no one's surprise that when a platform like Youtube is to be considered, there are no assurances, but here's a checklist of topics to think about before delving in completely.
START WITH BASIC EDITING SOFTWARES
Now that you have started making content and you're making videos, but this doesn't imply that you require expensive editing tools like Final Cut Pro. These software solutions aren't guaranteed to enhance your material, especially if you're going to be battling with it during the first few weeks.
If you're unfamiliar with video editing, basic tools like Windows Movie Maker or Apple iMovie are ideal. If you don't yet have these on your system, these are much more user-friendly free software and are simply accessible.
YOUTUBE SEO
You'll be prompted to give your video a title, description, and tags when you submit it. Do not however scrimp on these elements if you want your video to be quickly discovered in YouTube search.
YouTube offers its own set of settings for optimising your video for search, similar to SEO for your own webpage. Fill in the blanks to the highest possible standard, describing the content and your company with keywords. A keyword-rich video title and description can go a ways away, and as you advance, you'll be able to observe what actually works the best for your clips.
PROMOTE YOUR CHANNEL
Do you want to be successful? You must market yourself. Promotion is crucial, as it is with every company. Here is a list of ways to do so that aren't too abrasive:
Social Media: Establishing a social media following can be just as difficult as creating a YouTube channel, but if you already possess a decent follower base, they may be your first admirers. You could also do social media freebies to reach a wider audience.
Forums: These are fantastic, particularly large ones like Reddit. Find an audience that is interested in your work, and then only share your finest stuff with them. If you share too often, you risk being banned for spamming.
Collaborate: Working with others isn't simply a great opportunity to meet new people and develop your network—also it's a great method to share your ideas.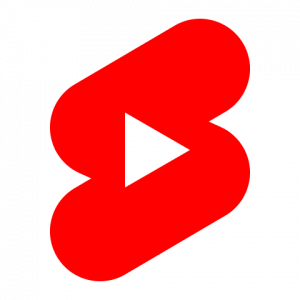 ENGAGEMENT
Your hard work will eventually gain you an audience and you will receive more comments and feedback on your videos. Also, you will also start receiving messages on your personal social media accounts.  Spend as much time and attention as feasible to interact with your audience. Understand that your social media accounts are an offshoot of your YouTube channel, so use popular social media networks like Instagram, Twitter, and Snapchat to share snippets and updates about your life. It's also vital for you to you read and reply to all tweets, comments, and other messages that come your way.
The important message that you should preach from this article is that while it's simple to set up and operate a YouTube channel, it takes a lot of time and effort to establish a successful one. There's a lot to remember, a lot to learn, and a lot to practise.