Instagram Video Tips to enhance your brand awareness
Let's learn how we can effectively make use of Instagram videos to increase our exposure and improve our brand awareness.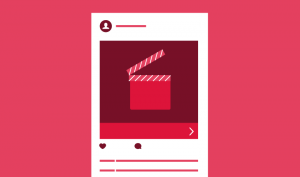 Instagram Stories
As per a report by Statista, over 400 million people check Instagram Stories every day, making it a tremendous marketing potential for businesses.
Here are a few strategies to use Instagram Stories to grow your brand.
Allow your followers to be the first to view a new product or variety! Because Instagram stories last only 24 hours, you'll have a great chance to market your items with limited-time deals.
Add Behind The Scenes snippets
You can unveil the people behind your brand once your anecdotes have piqued your audience's interest. It will give your promotional initiatives a more human touch.
Collaborate with Influencers
You may hire Instagram influencers to advertise your merchandise on your Instagram Stories. The times when only huge corporations could afford to pay influencers to give their products a well-known face are over long back. You may simply approach influencers with the aid of social media and without breaking any significant cash.
Conduct Live Sessions
Stories are ideal for preserving occurrences because of their direct nature. Video pivotal events and share them with your followers on Instagram Stories so that everyone feels like they were there! Take it a step beyond by going Live, allowing your audience to see what you're doing in real-time.
Instagram Ads
Instagram ads are a fantastic method to show off your products in a creative way. Your commercials can be moving, inspiring, or humorous. Use captions on your videos at all times because some viewers will not be able to turn up the volume. So, even if the sound is silenced, ensure your advertising are clear to comprehend.
Be Unique
In today's competitive environment, you need to make an Instagram video that sticks out. If you observe that everyone is using high-contrast images, for instance, you can do something distinct. You could make a version that is both solid and elegant, for example.
Hashtags
The more pertinent your hashtags are, the more they will benefit your company. It's easier for your customers to identify your Instagram posts if you use the right hashtag. Obviously, don't overdo it, as they can be annoying if used incorrectly.
IGTV
Instagram TV, which debuted in 2018, allows you to create video commercials that can last up to an hour. If you want to make short films or lectures about your product, IGTV is a terrific place to start.
You have complete control over how you use IGTV. You can share behind-the-scenes photos of your company, step-by-step how-to guides for using your items, and so on. Create TV-style video content, such as mini-series and episodic commercials, if you want to make longer videos.
So there you have it: a few ways to use Instagram videos to promote your business. They should potentially assist you in taking your business marketing to the next level!