The importance of pay-per-click marketing
PPC is arguably the most powerful channel available to digital marketers because it presents your brand to potential customers at the top of the search engine results page ahead of organic listings. By incorporating PPC ads into your strategy, you'll be able to develop coherent marketing campaigns across multiple channels and ultimately attain a single brand voice. And by establishing a presence in your industry, you can continuously remain first in mind with your target audience.
So what is PPC Marketing?
These ad campaigns can target specific keywords users may search for and demographic data leading to audience segmentation. They can also be created to achieve multiple marketing objectives, like increased:
Sales – transactions and purchases made on your online store;
Leads – qualified prospects interested in your products or services;
Traffic – visitors to your homepage, landing page, or other specific pages of your website;
App downloads – new downloads of your app from either the Google Play Store or the iOS App Store;
In-person visits and transactions – people interact with your ad and end up visiting and/or making a purchase at your physical store location.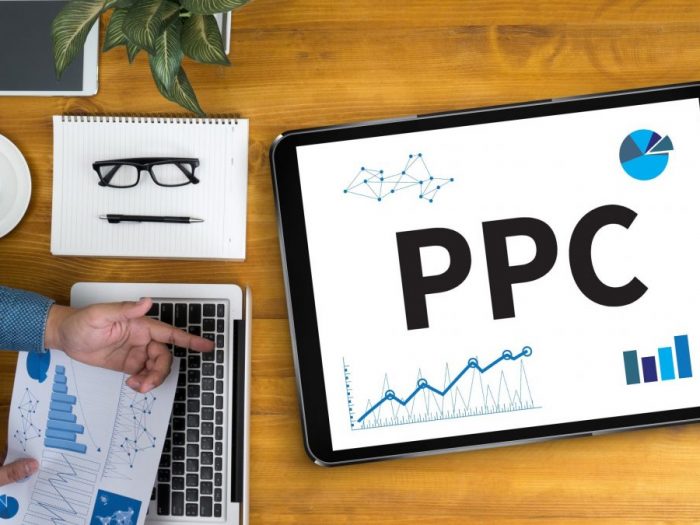 Why should you incorporate PPC in your marketing strategy?
Quick results 
The most compelling reason for a PPC strategy is the almost immediate results. This is in stark contrast to organic SEO-based strategies, which can often take up to 6 months to get the first results and evaluate what works and what doesn't. Since it's possible to get PPC ads up and running quickly, you can start fine-tuning your PPC strategy faster.  With performance-based metrics like impressions, conversion rates, cost per conversion, and geographic data, you're in a better position to optimize your ads week on week to deliver the best-performing ads. Speaking of performance, one of your first steps should always be competitor research. It allows you to research what competitors in your product and/or services category are doing with their Google Ads.
Higher conversion rates
Google has devoted more space on its SERPs to ad placements. They also have done a better job of making PPC ads look like organic search listings. Moreover, individuals who click on search engine results labeled as ads are more likely to have high purchase intent, resulting in stronger conversion rates than regular organic traffic.
More control
PPC marketing allows you to control and refine every aspect of your marketing campaign. It does this by tacking on layers of data-based targeting. For example, when starting a campaign from scratch, you can narrow down your target audience based on where they live, their language, what sites they've visited, and many other factors. Choose your keywords, choose your ad placement, select remarketing/retargeting ads, etc.
Access to both SEO & PPC
PPC Marketing doesn't replace SEO. Use both to get the most for your money. To get the most out of any digital online marketing strategy, you should budget for both PPC and SEO-based content. Each solution works in sync with the other to raise revenues for your business because they both function using the same digital marketing concept – keywords. On the other hand, you can also leverage your SEO data to develop an effective PPC strategy.
Easy tracking and measuring results 
The Google Ads and Google Analytics platforms provide the most amount of data about user behavior online. You can use all of this information to modify and perfect your campaigns, from demographic and location data to conversion rates and bounce rates. Some of the key metrics you can use to measure the performance of your ad campaign include: impressions, clicks, CTR, CPC, average position, conversions, conversion rate and quality score.
We hope this guide was helpful. Thank you.