Reasons why Reddit can lead your marketing plans
For as much as we, as social media marketers, champion the deep potential of social media to engage and empower audiences, this industry often takes a narrow view of what social media actually entails.
We look at the big platforms—Facebook, Twitter, Instagram, LinkedIn, and maybe Pinterest—and view those silos as the only options for social media marketing. Yes, a huge amount of social media activity happens there, but the internet is a big place full of highly social niche communities that might be relevant to the customers you're trying to serve.
Reddit is by far one of the best possibilities for you to explore if you're looking for a new marketing channel. The portal hosts material created by a large community of people. Every month, it receives almost 170 million unique visits. What's the best part? These individuals are far more active and interested in your topic than the average Twitter ad viewer.
How does

Reddit

work?
Because its primary focus is on social newsgathering, Reddit touts itself as the "first page of the internet." Though Reddit's established communities frequently utilise the site as an online forum, the site's primary purpose is that users post content, which is subsequently upvoted or downvoted by other users. The most popular threads are at the top of the list.
Unlike Twitter, Reddit works on a tag-based system (for example r/piano) and the whole content displayed to you will be based on this tag. Each and every registered individual has the right to upvote or downvote the content based on his interests or linking. Because of this voting system, opening the Reddit homepage is like getting a snapshot of the internet's most popular content. If you have an account, your own front page is tailored to the communities and topics you care about. From there either the users' upvote, downvote, carry on discussions, argue, or answer each other's questions.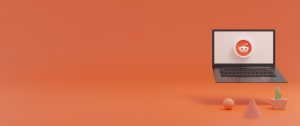 How to publicize on

Reddit
Redditors are very protective of the communities they've formed, and they despise individuals or brands who try to profit from a subreddit. Marketers who do it wrong treat Reddit like Craigslist, with little regard for the values and goals of the audience with whom they're interacting.
Reddit thrives on a sense of community. People that try to sell to users without contributing to the community are not well received. Furthermore, Reddit users can spot any slight attempts at promotion and are frequently antagonistic against them. As a result, several subreddits contain clear advertising restrictions.
Reddit generally has an Ad quality policy that states:
Ads should avoid clickbait titles or content
Should promote the right product/brand only
And even if you never intend to use Reddit for business, you should at the very least be aware of how brands use the platform. And, if nothing else, Reddit is a fantastic location to perform market research and stay on top of the industry and global trends.
Free to market strategies 
Create an account with a

name that ties you well with the brand

you want to publicize as well as a name that is more approachable and readable to people. This is the first and a very important step.
While setting up your profile it should

look like a real person rather than a marketer

, which leads to your whole account feeling a bit more authentic.
Start making

posts that are related to your product

and share posts on those that are similar to the products market type.
Build a community as a person rather than a marketer.

Engage with the community

through Q&A sessions.
There also exists a "Ask Me Anything" subreddit which allows the community to ask various questions on any topic that is being put up, if you put up a topic and engage with the members it becomes really helpful in your side for marketing.
Once your page/brand gets recognized you can create a subreddit that will help your supporters/followers to stay on track with all the things happening within your company.
Be consistent with your post on the subreddit and the rest will be carried out by your followers themselves. All the trending topics related to your topic will then start to pop up on your home page and thus community is created and the basis of marketing is established. From here on creating ads to promote your product/brand will be received, reviewed and commented on by your community thus providing essential feedback and publicity.
Conclusion
The marketing potential of Reddit is huge. It's a one-of-a-kind platform with millions of users added each month. Although it may appear to be the ideal place to promote your business, if you are not careful, you may be banned. Although Reddit is stricter than other platforms when it comes to self-promotion, that doesn't mean marketers should avoid it entirely. You have the potential to build a loyal, engaged following if you obey the rules and avoid spamming.
With hundreds of thousands of subreddits to choose from, there's likely to be one that fits your brand, no matter what niche you're in or how new your company is. You'll get a lot of visitors to your website if you play it well. And, to keep your brand engaged, cultivate an active group of dedicated followers. After all, it is the best place to receive audience/client feedback, to listen to the people and to understand and grow.