Real reasons behind the death of Tiktok in India
On June 29, 2020, India banned TikTok, the most popular social media platform for creating short videos, with a declaration that they were "prejudicial to the sovereignty and integrity of India, defence of India, security of the state, and public order."
How did it gain so much popularity in this brief period?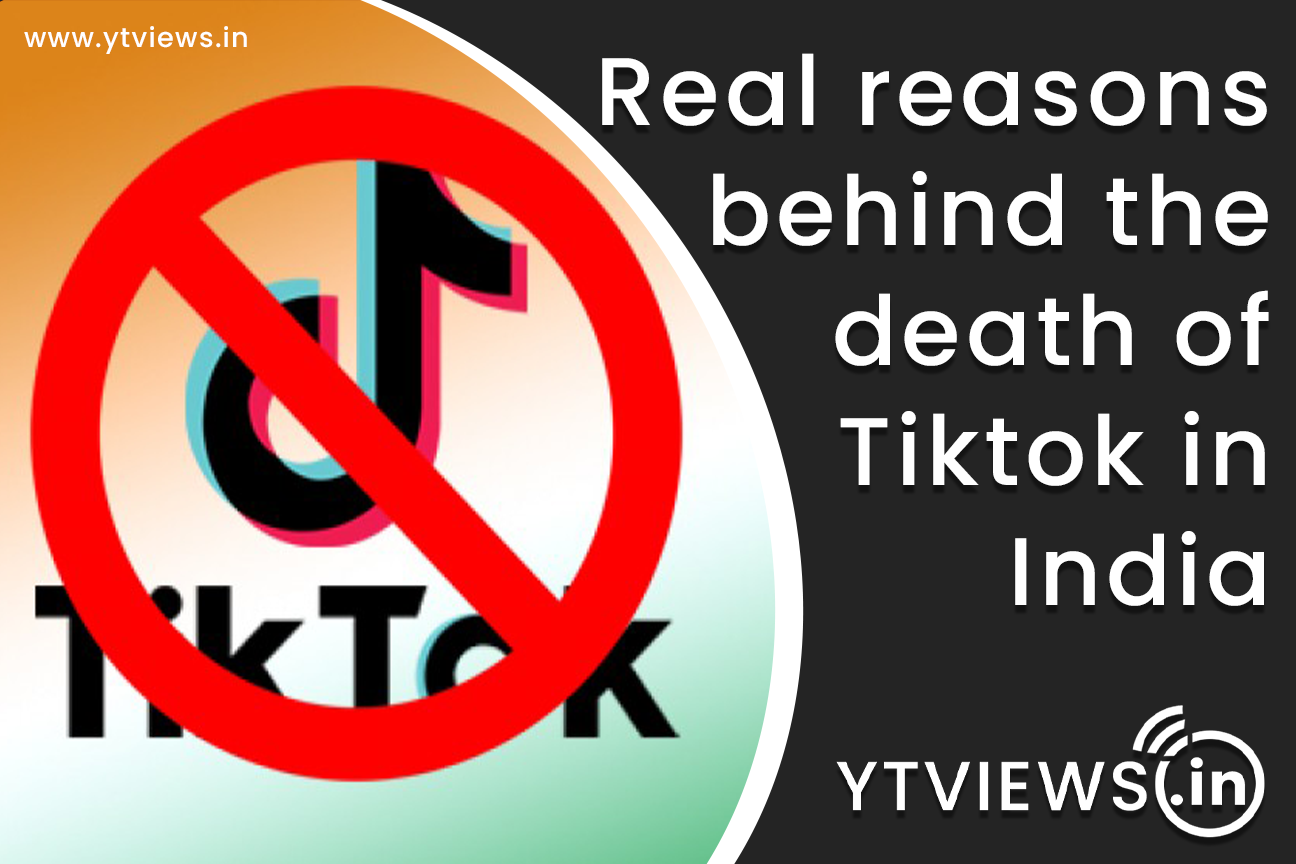 Tiktok cracked the code! Users can create videos on TikTok that are up to 10 minutes long, still, the majority of these videos are brief and simple to scroll through. TikTok hence attracts people who have limited or shorter attention spans. TikTok takes use of the notion that consumers are more likely to view a 10-second video than a 10-minute one by offering short-form video options.
By itself, TikTok is an entertaining and creative platform. Users can play with TikTok's built-in filters, text, sound, and music effects in their videos. Users that capitalise on the most recent ones have great success making their material go viral because they trend over time.
However, it's vital to keep in mind that you don't need millions or even a few thousand followers to qualify as a TikTok influencer. As an alternative, there are micro and nano influencers who can nonetheless secure rich brand sponsorships and have access to the TikTok Creator Fund while having smaller, more secluded followings.
Given these, a variety of additional factors contributed to Tiktok's increase in popularity in India.
Causes of demise
The TikTok app itself was not problematic. The audience's age and the content's nature, however, were the issues. Although the programme requires users to be 13 or older, it's not difficult to get discovered by children as young as 9. These kinds of videos were likewise readily accessible to school children on such a network.
The Tamil Nadu government had serious concerns about the app's negative aspects, including cyberbullying, harassment, and the exposure of youngsters to sexually explicit material, which led to the TikTok ban in India. According to reports, children who claimed to have been bullied on the platform called juvenile counsellors on a number of occasions. This became so bad that a young man killed himself after being made fun of for masquerading as a lady in a TikTok video. It was discovered that pornographic content has been added to images of ladies and even young girls that have been downloaded from TikTok and posted online.
ByteDance, an organisation based in Beijing, is the owner of TikTok. TikTok and 58 other Chinese apps were outlawed by the Indian government following a fatal border dispute with China. Which stood at more than 200 applications. Numerous made-in-India apps similar to TikTok filled the hole. Some claim that this is the underlying purpose for India's ban. It was also about economic nationalism and data security.
So, call it a grudge or protection of the people of India from data breaches, TikTok remains banned in India with less or no hopes of a comeback.