New to Ytviews? Here's everything you need to know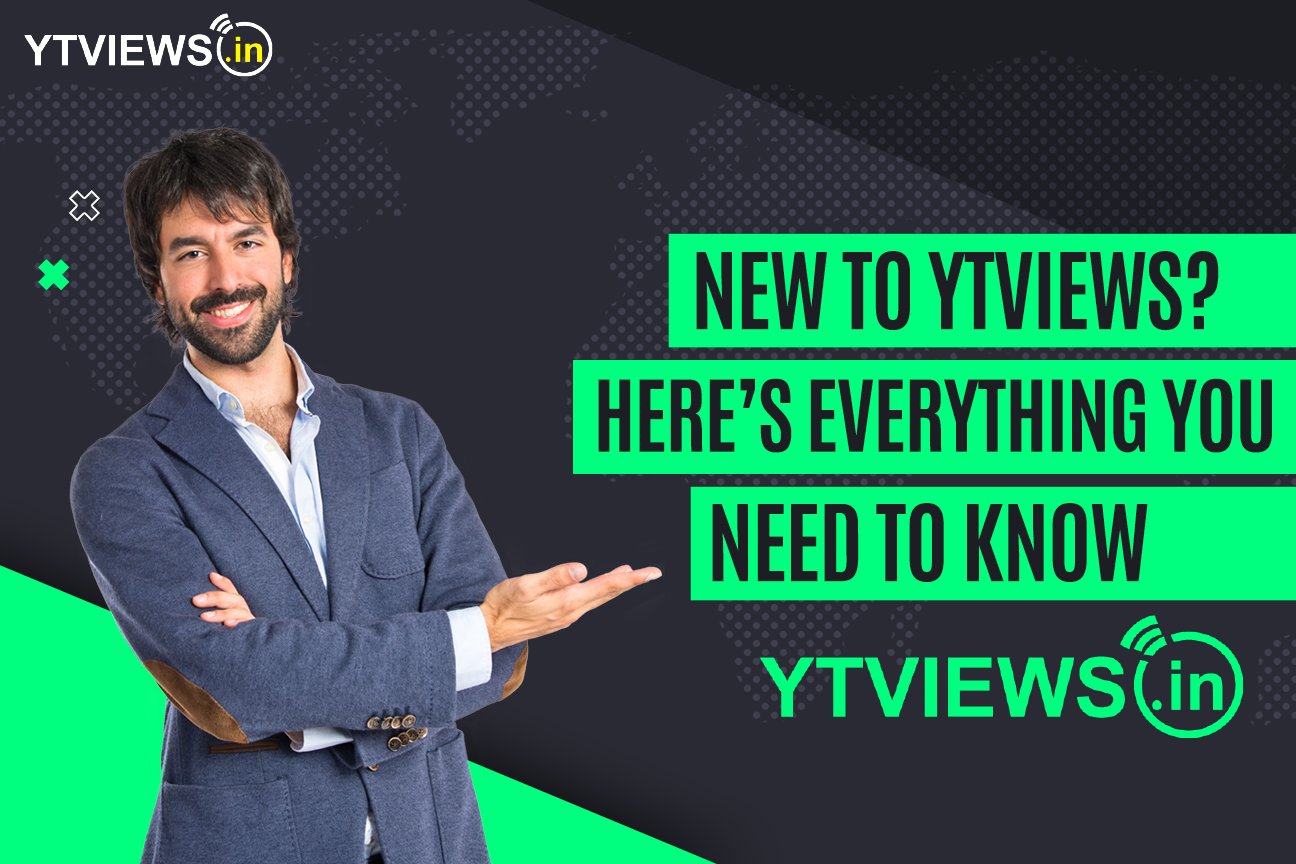 Each of us is aware of the significance of sustaining a social media presence in today's world. Customers are now more inclined to check out your social media accounts before getting engaged in a transaction with you, whether you are a corporate organisation, a retail firm, or even a broker. Owing to this, social media now has become a sense of identity, trustworthiness, and authenticity.
When it comes to company-client interaction, the best approach to success is to take a look at how well your social media profiles are set up. Your clients will decide whether to do business with you based on your following and the comments you receive on your postings. In light of this and seeing how difficult it is to create a following on social media, Ytviews developed a platform that is especially suited for this.
We can handle all of your likes, views, and comments. Imagine sharing and enjoying your work with a completely organic and genuine audience. Stop daydreaming right now. It is true, and the only tool you need to achieve this is Ytviews.
Ytviews has been the success mantra of people for over 5 years now
Ytviews has been trusted by thousands of people worldwide for many years and there are many reasons for it. We certainly offer you the freedom to decide how many users we should promote your work to. On websites like YouTube, Instagram, Facebook, Twitter, LinkedIn, Snapchat, Spotify, Tumblr, and many more, we are the world's leaders in offering real-time viewing and subscribers.
Our company's purpose is to assist newcomers and novices in achieving their social media objectives as quickly as possible and with complete credibility. We help our clients expand their reach globally because we recognise the value of having a strong foundation on social media platforms in today's day.
Nevertheless, you need not be concerned about your orders since the interaction you receive will be entirely organic, which means that genuine people will be seeing your material. In terms of privacy, we don't require your ID or password, in contrast to what some other websites might. We only need your social media account, after which you can just sit back and enjoy the show.
Ytviews have its head offices in India, Dubai as well as Bangkok
Our clients have been relying upon us for their social media success as we have been their major tool in making them a good and impactful social media profile. We have always believed that customer satisfaction and contentment are of top priority and we have worked towards making our customer experience better than before.
Citing this, we have our head offices, majorly dominated in the South Asia region, in the countries of India, Thailand and the UAE. Our clients are always free to reach out to us via emails in case of enquiries and queries. Apart from this, we also have a separate portal for our premium clients called Ytview Pro for enhanced accessibility and personal attention.
Mobile application Ytviews Neo is all set to be launched

Our team has been working religiously to inculcate ways to enhance user experience and here we are with our mobile application: Ytviews NEO. With a few clicks or touches, as you may say, on your smartphone screen, Ytviews Neo will assist our clients in having a better and more convenient experience with our services.
Ytviews Neo will provide you with a thorough analytical report on your orders and a real-time progress update when your order is finished. We have improved the security of payment methods and made them much simpler for our users in addition to reports. The primary goal of this launch is to simplify things for our users.