Meta opens its regional headquarters in Dubai
The Crown Prince of Dubai and Chairman of the Executive Council of Dubai, Sheikh Hamdan bin Mohammed bin Rashid Al Maktoum, inaugurated Meta's newest regional headquarters in Dubai Internet City on Tuesday. The Prince took it to Twitter to reveal the inauguration. The tweet is shown below:
Today, I attended the opening of @Meta's regional headquarters in @DIC_Community. Dubai continues to consolidate its partnerships with global technology players as part of its ambitious vision to shape the future. pic.twitter.com/RrbWRnAQPz

— Hamdan bin Mohammed (@HamdanMohammed) March 8, 2022
Sheikh Hamdan addressed Meta's new headquarters
Sheryl Sandberg, Meta's chief operating officer, was present at the launch ceremony. Sheikh Hamdan said Meta's new office in the emirate underlines Dubai's continued expansion as an international business centre and the world's top technology companies' continued reliance on the city as a platform for accessing new business opportunities and developing technology. In line with His Highness Sheikh Mohammed bin Rashid Al Maktoum, Vice-President and Prime Minister of the United Arab Emirates and Ruler of Dubai, the emirate has continued to develop its incorporated innovation ecosystem, infrastructure, and compliance knowledge bases the world's largest companies looking to improve their competitiveness and achieve superior facilities to some of the world's fastest-growing emerging markets.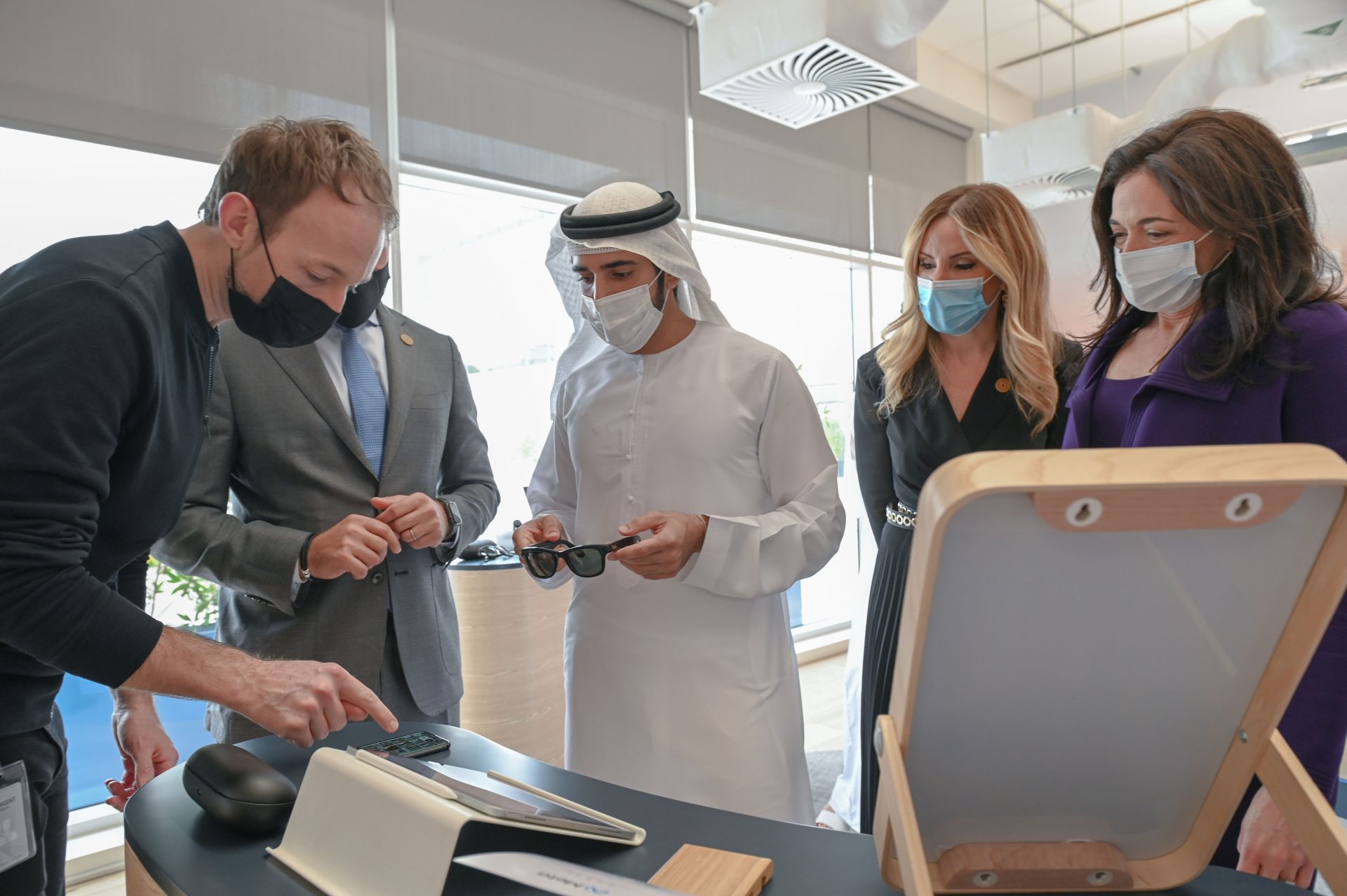 Sheikh Hamdan went on to say that the company is one of several worldwide technological giants that have profited from Dubai's thriving, growth-friendly climate. As part of its aim to be a global leader in adopting future-oriented technologies and innovations, Dubai will continue to extend its collaboration with the world's best corporations, he added.
More than 100 Dubai-based small and medium-sized businesses (SMBs) have received funds from Meta to help them cope with the Covid-19 pandemic. Meta has also established training and business resource centres, as well as a MetaBoost programme to guide development and growth.