LinkedIn profile tips for standing out
LinkedIn has over 660 million people across 200 different countries on their platform. Why are so many people using it? What does it have in store for people? Is having a LinkedIn account important? To start with, you should have a LinkedIn account, even if you have no work experience. Having a LinkedIn profile (which essentially serves as an online resume) shows employers that you take yourself seriously as a young professional. Having a LinkedIn account also means that you can use the site to research companies, interviewers, recruiters, and hiring managers, which is helpful before submitting applications and showing up to interviews. In short, having a profile is a good idea. LinkedIn will help you find a job faster because most hiring managers and recruiters are already using it.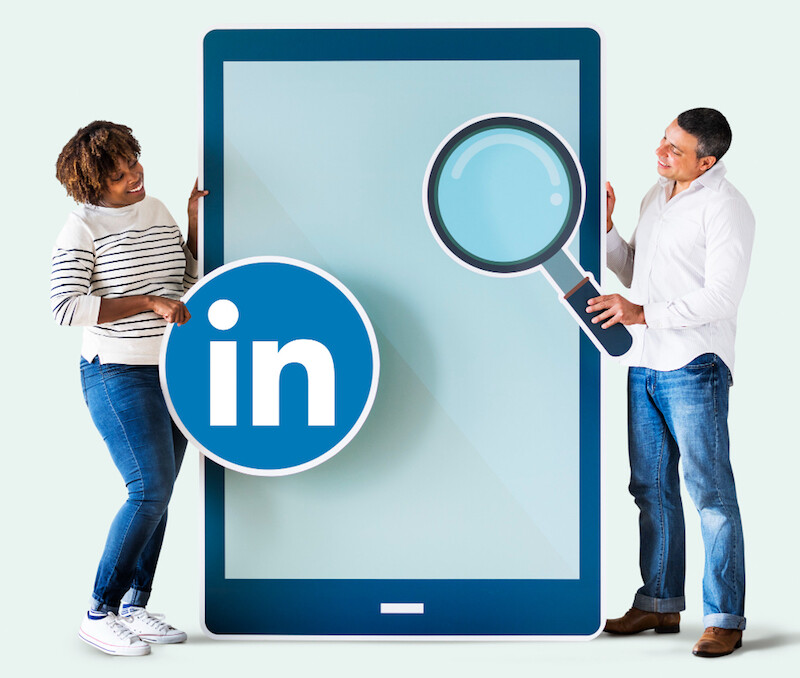 Having an active and well put together LinkedIn profile will, thus, significantly increase the chances of your discovery by various companies looking to hire people based on your skills and experience. Let's help you spruce up your LinkedIn profile:
Tidy up your profile
Firstly, add a great headshot. It's inarguably crucial to make sure that you have a recent, professional and clear profile picture for your LinkedIn. Customize your profile URL too since the original URL consists of numbers and characters that make it difficult for people to find you. Personalizing your profile's URL makes your profile easier to find and it also looks professional when sharing. Add your skills and experience on your profile.
Make sure that recruiters find you           
You are here to be recruited so make it a point to fill in all the information that will catch the recruiter's eye. Show up in your recruiters searches by using the right keywords. Research what they are looking for and add it on your profile.
Build your network 
Connections and recommendations make it easier for you to get a job since the recruiters look for it. Even if you do not have immediate connections, you can still build a friendship with the people who are in the same field as you. Having a large network is helpful, especially when you try to reach out to new contacts and notice that you already are a second or third connection, which makes an introduction much easier. Also strive for recommendations and skill endorsements. You can start by endorsing other people and people usually return the favor as well.
Stand out in your LinkedIn tagline and summary
Your summary should be short and to the point, summarizing your experiences and current job role. Highlight specific achievements that you're proud of that demonstrate your skills or show progress towards your goals. Use an eye-catching headline and a strong and interesting summary. The headline section is for your job title, but you can also include industry keywords, so you appear in recruiter's searches.
Take a skills assessment 
You can now take a skills assessment, an online test, to verify your skills. If you pass the test, you will get a "Verified Skills" badge on your profile. Data shows that candidates with verified skills are 30% more likely to be hired.
Keep your profile active
LinkedIn is not simply an online resume, it's a networking social media site. To get the most out of LinkedIn, you need to be constantly active, at least 3 times per week. Write posts and articles. Check out what is being posted, especially by your connections. Like and share posts that resonate with you. Engage with thoughtful comments that'll put forward your expertise. Join groups that align with your industry and professional interests. Groups are an excellent way to meet like-minded professionals with whom to network and share ideas and best practices.
Jobseekers need to make the most of their profile to stand out in a sea of candidates, sell their skills, and validate their accomplishments. Make it easy for the reader to get a feel for who you are professionally. It might seem intimidating at first but you just have to be true to yourself and bring in progress.