Jack Dorsey has released the Beta version of Bluesky for IOS users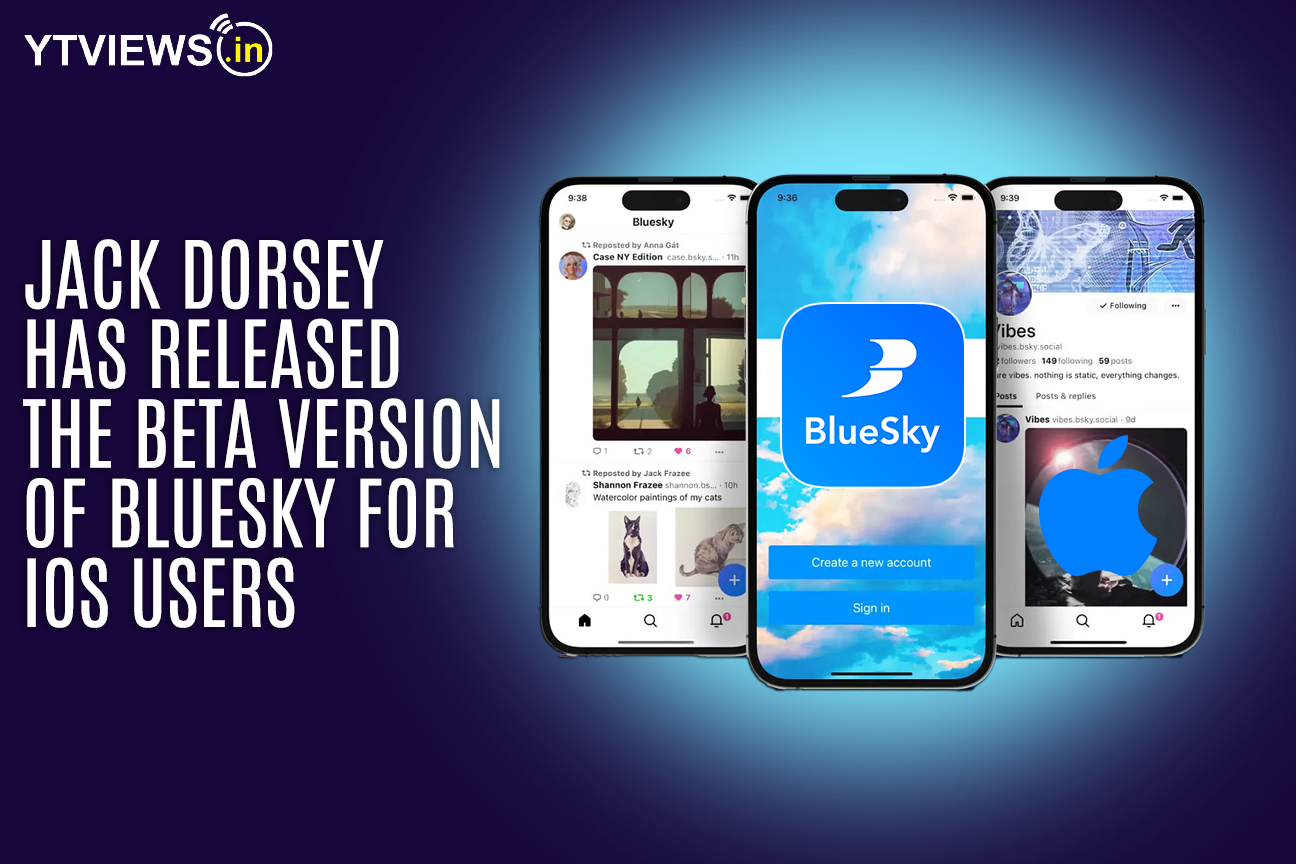 The Beta version of Bluesky, a new social media platform, is now available for Apple iOS devices. As he reemerges on social media, Twitter co-founder and former CEO Jack Dorsey lends his support to the app. The app is currently available as an invite-only beta on the App Store. To put it another way, Bluesky can only be used by a select few testers at this time.
Before Elon Musk confirmed his decision to appoint a replacement for Jack Dorsey as CEO, there had been speculation about his re-joining Twitter. However, with the release of Bluesky's beta version, he has also put to rest any rumours that he might return to his position as Twitter CEO.
The concept of an open-source or decentralized social network protocol that would itself consist of multiple distinct social networks operating on different content moderation rules led to the creation of the open-source Twitter alternative Bluesky. "Bluesky's mission is to drive the evolution from platforms to protocols" reads the mission statement on the company's official website. The "self-authenticating protocol" is the conceptual framework that we have chosen to use in order to accomplish this goal.
Timeline for Bluesky development Bluesky has been in development for quite some time. In 2019, it emerged as a spinoff company founded by Jack Dorsey, a co-founder of Twitter, and initially led by Parag Aggarwal, a former CEO of Twitter. The company hired its first group of project workers over the next year. Whereas the initial plans for Bluesky called for eventually integrating it with Twitter. In 2021, the organization effectively transformed into a separate organization and business entity.

The first version of the decentralized social media protocol, known as the Authenticated Development Experiment, or ADX, was made public by the open-source social media platform at the beginning of 2022. Bluesky made enough improvements to the protocol later that year to be ready to release a preview.
How does BlueSky work?
You would need to sign up for the waiting list on the website if you want to access Bluesky. The invite-only beta version of the app can then be downloaded from the app store.
According to TechCrunch, Bluesky looks a lot like Twitter. It inquires, "What's up?" instead of "what's happening," which has a 256-character limit and an easier way to add images. Users can see updates on the Home timeline, just like they can on Twitter, with different feeds for just "posts" and "posts and replies."
Sounds just like Twitter, doesn't it?
It was probably meant to be that way. When former US President Donald Trump was banned from Twitter, Dorsey came up with the idea for Bluesky for the first time. Dorsey has a different perspective on content moderation than Elon Musk does. "Can't erode a free and open global internet" was what he had stated in a Tweet at the time.
"We are trying to do our part by funding an initiative around an open decentralized standard for social media", Dorsey tweeted in 2021.
Highlights:
– Bluesky was initially advertised to the public as a "Decentralized Social Network".
– In 2019, it was an extended arm of Twitter; however, last year, it became its own business.
– You should join the waiting list on the website if you want to access Bluesky. The invite-only beta version of the app can then be downloaded from the app store.