Instagram Adds Lead Forms as CTA Button Option on Business Profiles.
Over the last few years, many small content creators have been able to develop through this platform. Instagram has become a medium of social media marketing. It has helped in guiding the path of many brands too.
It has become necessary to stay up-to-date with both realistic and virtual worlds. Today more than 3 billion people use the internet every day. They employ the internet for social networking, researching, reading, working, etc.
Instagram is a type of social media where people share their day-to-day activities and lifestyle with others. They go about it by clicking pictures and uploading them. More than 150 million people use Instagram every month, while more than 100 million people use Instagram daily.
Lead Form feature
Instagram has added a new 'Lead Form' option within your IG business profile action button. It provides new ways to generate direct responses from your business presence in the app.
As mentioned below, you can select Add Lead Form as an action button on your profile, in addition to the existing three CTA buttons available. You can either pick a standard data collection CTA or add custom questions to further guide queries.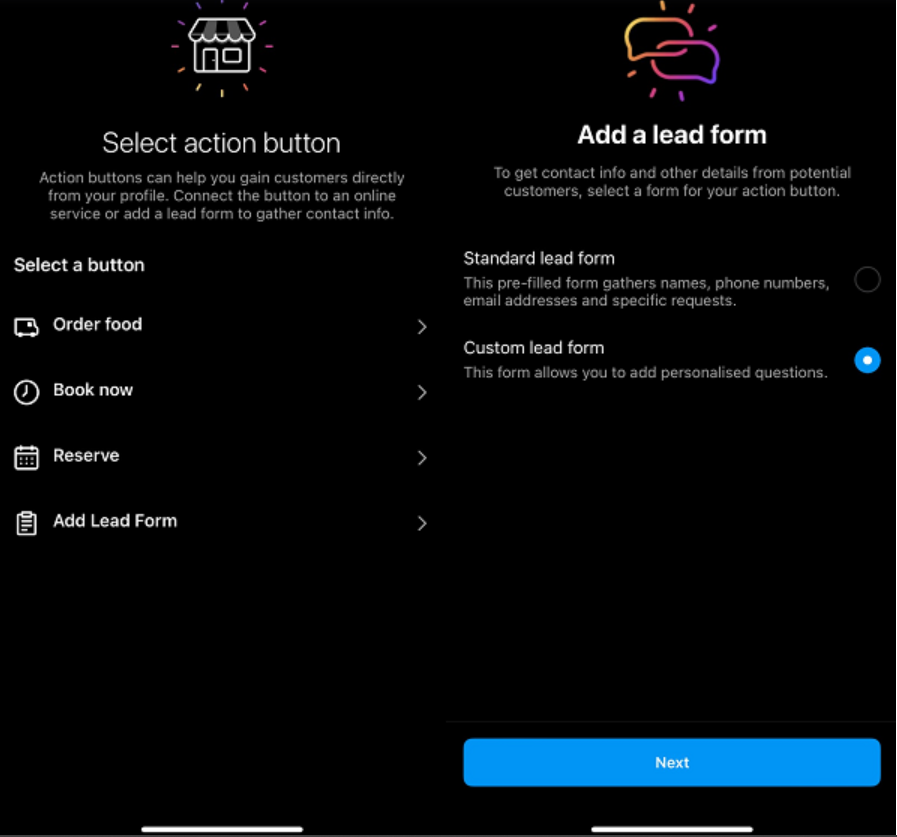 The process enables you to choose multiple-choice or short-answer responses, providing another way to glean insight from your IG profile visitors.