How to promote your music on Spotify?
Spotify has over 100 million premium users on its platform, making it the world's leading music streaming service ahead of Apple Music. Its users have come to adore the simplicity and speed of the platform, and they rely on Spotify to find great new music that they will love. It's no surprise that artists and labels are clamoring to achieve visibility on the service. Getting a song into a prominent playlist can catapult an artist to stardom and help them to acquire a legion of new fans.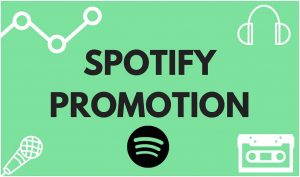 Spotify promotion is a delicate art, though, and you've got to approach it with a distinct strategy that will set you up for success. Looking for some tips? Here's a closer look at exactly how to promote music on Spotify.
Get your music on Spotify
First and foremost, you've got to strategize and figure out exactly how you're going to get your music onto the platform. There are over 30 million tracks on there at the moment and Spotify has rigorous quality control measures.
The first measure demands that music can only be uploaded by a record label or a trusted distribution platform. You'll have to fulfil one of these two criteria to get your music onto the platform effectively.
Optimize your profile
Once your music is on Spotify, you should download the Spotify for Artists app to make sure that you customize your profile as much as possible. Equipped with this application, you will be able to customize things like your picture, bio, playlists, concert dates, and much more.
You will also get access to sophisticated analytics to track how your footprint on the platform is growing and which playlists you have been included in. It's important that your profile is kept up to date so that your fans can find the information that they're looking for in just a few seconds.
Promote your profile
Now that your profile is all ready, it's time to promote it. You should make sure that your website and social media accounts regularly link to your Spotify account and that you include it on your marketing collaterals.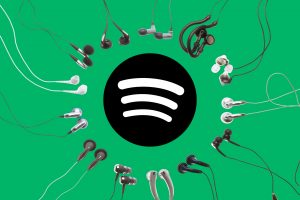 When you perform at shows and other events, you should be sure to underscore the fact that your music can be found on Spotify. Make the most of every opportunity to make sure that your music is spread as widely as possible. You'll find that as your profile gains traction, it will become easier to attract new followers.
Use Spotify Promotion
Of course, you'll want to connect with the right partners and make the most of other people's experience. There are lots of companies out there that offer Spotify Promotion services like Ytviews Digital Media Pvt Limited.