How to Make Money on YouTube (Introduction)?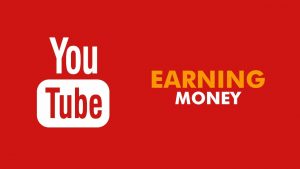 YouTube offers its users to earn revenue by uploading unique content. If you're a YouTube creator who hasn't yet started making money from your channel, you should investigate the YouTube Partner Program.
YouTube Partner Program
It gives creators access to YouTube resources and features. You need to apply for the YouTube partner program and be approved for it.
Eligibility
There are certain criteria that you need to meet to be eligible to make money from your YouTube channel. You should have at least 1000 subscribers and have had 4,000 valid public watch hours in the last 12 months. These requirements ensure that YouTube teams have enough information to review your channel.
Monetization Progress
You can also check your progress towards hitting these criteria on the monetization page of YouTube Studio. You can choose to get notified via email when you become eligible for monetization.
Agree to YouTube's polices
You must agree to the Partner Program Terms and create a Google AdSense account. Once you've been approved, your channel will be assessed against YouTube's regulations, which will take about a month.
Super chats, channel memberships, and selling your own stuff are all ways to make money. If your channel is rejected, it's possible that a large chunk of it violates the YouTube Partner Program's regulations and community guidelines. It's also possible that your material is repeated or repetitious, meaning it's highly similar or identical across videos and channels. You must, however, be active in terms of uploads and community posts. YouTube may remove you from the Partner Program if you are inactive for six months and fall below the criteria.