How to get your business going on LinkedIn in 2023?
The most famous business social network in the globe is LinkedIn. More than 600 million professionals use it daily to network with one another, talk about their fields, exchange information, and advance their careers. Additionally, it's the preferred tool for B2B marketing. Businesses can connect directly with their clients, rivals, sponsors, future employees, and possibilities on LinkedIn.
It can be used by sales and marketing to draw in and close new clients. According to studies, LinkedIn generates 80% of B2B leads, and 94% of B2B advertisers use LinkedIn to share information. It follows that you require a LinkedIn marketing strategy. If used properly, LinkedIn can be a very powerful platform for B2B businesses.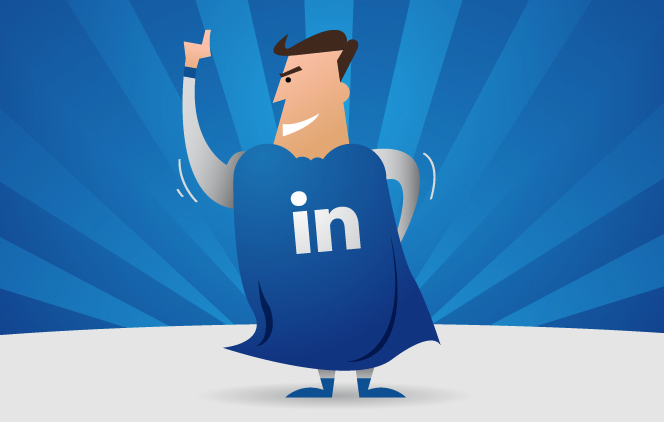 Set your goals
Just like with any marketing initiative, it's crucial to identify your goals. The usual B2B marketing goals for LinkedIn may include:
Increasing your brand profile and authority.
Generating, nurturing and capturing leads.
Driving relevant traffic to your website.
Promoting event appearances.
Once you know what your goals are, it's easier to formulate a marketing plan that works.
Complete your profile
On LinkedIn, your company profile will always be the heart and soul of your online brand. As people search for your business online and get to know more about your products and services, it's imperative to have a rock-solid profile. You only get one chance to make a first impression; your company profile is where most people in your target market will go when they first click on your page. Here are some tips for filling out an excellent company profile:
Make sure you complete 100% of your profile. Don't leave any gaps!
It almost goes without saying, but – no typos or grammar mistakes!
Look at the profiles of your competitors. What can you do to make your business stand out next to them?
Have you recently received any industry awards or distinctions? List them!
Similarly, do you have any well-known clients? Mention them in your profile, if they've given you permission to do so.
Always include a link to your company website. If people like what they read in your profile, they will want to find out more!
Finally, make sure you make use of the banner space provided. Use this wisely; perhaps you have certain campaign messaging you want to push here. Think of the banner as your online storefront and make it work for you.
Completing your LinkedIn profile is vital, because it allows you to be found in searches, and gives you a fantastic opportunity to wow potential clients. It gives you the credibility you need to convince new prospects to reach out to you on LinkedIn and start a conversation.
Optimize your page for search
A great company profile will only get you so far. What's the good in having one if people find it hard to find? This is where SEO (search engine optimisation) comes in use. Insert keywords into your company profile. The keywords you choose must be relevant and descriptive of your business and what you provide. Unsure about which keywords to use? Start by asking yourself which words or phrases a prospect would type into Google when looking for your product or service.
Expand
Content marketing is one way to gain new followers. There are other things you can do as well. Try a combination of these 5 methods:
Make sure all your employees follow your company page and like your posts (create a Slack channel for sharing social media posts). They're your biggest brand advocates, and the most likely to share your content.
Invite your customers and partners to follow your page. Promote your LinkedIn presence on your blogs, email newsletters and press releases.
Share other people's content – if you see a blog post or article that you like, share it! Especially if it's relevant or by an influencer in your industry.
Tag connections in your content promotions, if you think they'll find it useful.
Ask your successful customers to write recommendations and testimonials for your company page. It's good social proof. Write recommendations for others, as well!
Experiment
When you've mastered the basics of LinkedIn marketing, it's time to diversify. Experiment with posting at different times of the day or week. If you find that a particular type of post gets more engagement than others – do more of it! Again, look at your competitor's pages. How effectively are they using LinkedIn? Is there anything they're doing that you do? Or conversely, is there anything they're not doing that you can do? Seek out the gaps that exist in your sector and see if you can fill them.
Without a question, LinkedIn is one of the finest B2B marketing platforms that can aid in the growth of your company. Most people's first thoughts when it comes to business internet networking are positive ones. You must utilise the possibilities it presents and have your company listed there. These LinkedIn marketing tactics should assist you in creating a social media marketing strategy for your company. Take our advice and monitor your development.