How is Telegram Popular and Can you earn via Telegram?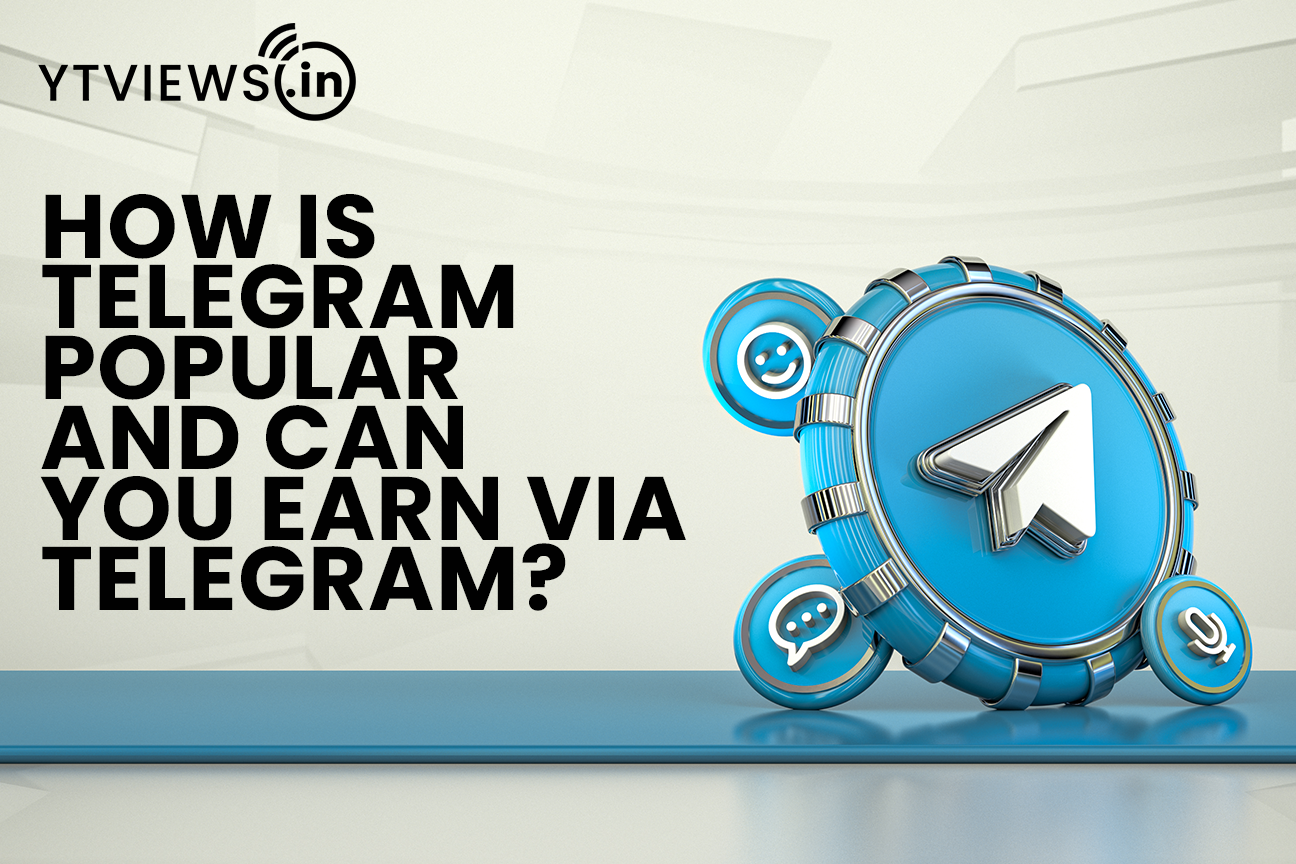 In India, one of the newest Social Media Platforms is Telegram. Pavel Durov founded Telegram in 2013, and it now has over 550 million active users worldwide, with 22% of those users located in India. It is also rising in popularity as a means of income in India.
Telegram channels are being made and paid for. Up to $10,000 per month can be made by a profitable Telegram business. There are many opportunities for you to start making money with Telegram since India is the platform's largest market. The top-earning Telegram channels in India are listed in this article, along with instructions on how to start your own.
This was attributed to a number of features the app provided, including Telegram's privacy settings, channels, support for large groups, and many other features. Most respondents gave the ability to create groups with up to 2,000 000 members as their top motivation, with the ability to share large files coming in second.
The use of Telegram as a teaching tool is growing in popularity. The study found that 78% of users find educational content on Telegram and that 49% of Telegram users are a part of a local community that shares content in their native tongue.
How much money do Channels make?
You can monetize your Telegram channel in 4 ways, as listed below~
1. Marketing via affiliates: One of the common ways to make money on Telegram is through affiliate marketing. Promoting sales and offers from various brands through affiliate marketing entails earning commissions each time a customer uses your affiliate link to make a purchase. With the help of your subscribers, you can quickly promote these deals on Telegram and make money. Telegram bots make it simple to automate the deal-sharing process.
2. Promoting ADs: Another way to monetize your Telegram channel is by publishing advertisements and sponsored posts. You can easily promote other channels with their links once your Telegram channel has a respectable number of subscribers.
3. Payment Required: With a paid Telegram subscription, you can also make money. You can set up a private channel where you give your users access to exclusive content. Members who consistently pay their subscription fees will be given access to the private channel via an exclusive link.
4. Selling Goods and Services: Additionally, you can use Telegram to market your goods and services. Produce content centered on your products, and regularly advertise them on your channel. The Telegram bot can be used to schedule content and promote deals.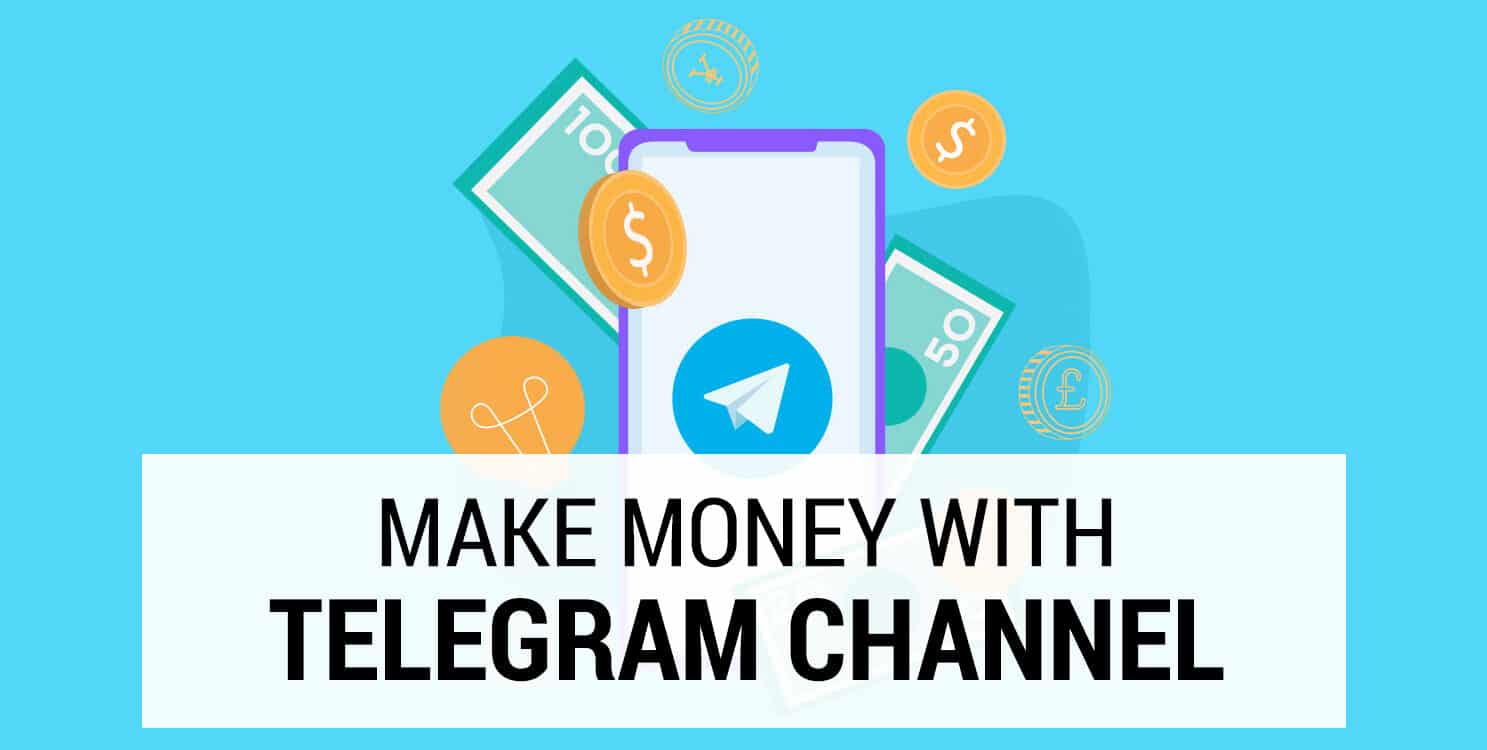 How can you make money via Telegram?
Your channel can be expanded and monetized in a number of ways:
1. Give to friends: The simplest way to attract the channel's initial subscribers. Your friends can share the link to your channel or group, who then pass it along to their own networks. Your first 50–100 members will be completely free this way. Bring your friends and family to your Telegram Channel by manually adding the first 200 users from your own Telegram contacts.
2. Cross promotion: Promote one Telegram channel to another. It implies that you and other administrators can trade promotional posts. Although it is free, it will be difficult at first. You must have at least 2000 subscribers in your channel in order to cross-promote. In any other case, other channel owners and administrators won't be interested in promoting their content on your Telegram channel.
3. Use Social Media to Advertise: You can post the link to your Telegram channel on social media. And we're not just talking about Facebook. For every conceivable topic, there are numerous niche sources and communities. Consider the Indian channel you have that offers betting advice. Search for forums on well-known bookmaker websites. Alternatively, you can visit Quora and look for questions from users around the world that are related. Incorporate your Telegram channel link into a well-written response. You can be sure that as time passes, many users will notice it. You can look more closely at Telegram catalogues in addition to forums, Quora, specialized social media, and Facebook. There are numerous websites with Telegram channels. They divide links into themes and post them for free!
4. Paid Advertising: Buy ads and share the link to your channel or group on other channels. You must invest money, but in return, you receive paying customers. The same advertisements on various channels, however, may result in 500 new subscribers, just 1, or even 0 new subscribers. It's a risky business because you never know. Before engaging in paid advertising, you should conduct research. What you should pay attention to is the size of the channel, how quickly it is growing, the view rate, where the members are from, and how frequently they publish paid posts.
5. Buy Subscribers: There are some services that offer Telegram channels real, active members. It's the quickest way to grow your channel and gain subscribers. Usually, you pay for the outcome, so you could get 1000 members in a day or even sooner. Ensure that you will receive all 1000 members if you want them. But be cautious and avoid purchasing bots. Bots are cheap, great for increasing numbers, but they are inactive members who won't watch your channel. In addition, Telegram deletes fake users, so over time you run the risk of losing all of them. When real members are purchased from a reputable company, this does not occur.