How do you prevent your social media contest from failing?
Did you know that running a social media contest is an amazing way to increase engagement and boost your brand online? In fact, over 70% of companies use some sort of gamification or contest in their engagement strategy. Social media contests are so popular because of their potential to reach millions of users and generate thousands of entries.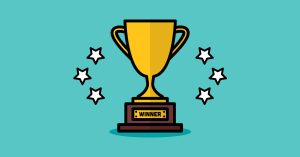 Evaluate your purpose and resources
Evaluating your resources is the first step that'll prevent your social media contest from failing. It's important to identify the purpose of your contest during this stage. Do you want to increase social media engagement? Do you want to grow your email list? Or are you interested in encouraging user-generated content? Answering these questions will help you identify the contest entry structure and rules.
Also, you'll need to set up the budget for your social media contest. Make sure to consider the cost of your prize, promotion, and any other services you'll need.
Choose a prize
For your contest to be successful, the prize should be worth participating in. Offer something unique and exclusive. It's important to choose a prize that is valuable and relevant to your audience. Speaking of value and relevance, you don't want to give out free pizza if you own a yoga studio.
Not particularly sure how to choose your prize? Here are some ideas for contest prizes:
Your brand's gift card
Your product or industry-related product
A unique experience, like a pre-paid vacation
Money
If you consider a fairly expensive prize, determine whether the return of investment for growing a customer base or increasing an engagement rate is worth the investment.
Determine the contest entry structure
Once you've set your purpose, evaluated your resources, and chosen a prize, the next step is identifying your contest entry structure. This step includes determining which type of contest and which social media platform to use.
When it comes to choosing a medium, it's better to pick a social media platform with the highest engagement rates. Even though it's easier to use one social media platform, using multiple mediums can be more effective. This will help you increase user engagement throughout several platforms and reach a wider audience.
After choosing a medium for your contest, you'll need to identify the type of contest and entry requirements. There are different types of contests, including a photo or video contest, vote contest, sweepstakes, and like & share. Each type of contest comes with its own requirements. You will need to consider the rules, length, and age appropriateness.
Consider asking for an email as an entry requirement. This will help you build up your email list. However, don't ask for too much personal information, it may divert your followers from participating.
Clearly communicate the contest rules
Once you've developed the contest requirements, it's important to clearly communicate them to the audience. It's useful to present the rules in steps, so they're easier to follow. Also, you can present them in the form of visuals. Unlike plain text, visuals are better attention grabbers. The start and end dates of the contest should be clearly stated in the instruction.
Have someone proofread your contest rules before posting. Make sure the wording is easy to follow. The rules should be clear, understandable, and simple.
Promote your contest
You can't just put out your contest on social media and expect crazy engagement. Contest promotion starts with the wording. For example, you can hype up the exclusivity of the prizes. If you're struggling with writing your contest copy, use the help of professional grammar checking services, like Grammarly or Essay Tigers.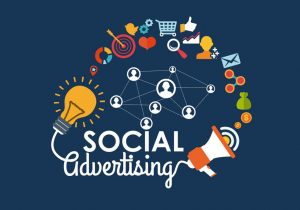 Send follow-up emails to keep the participants engaged and interested in your contest. Include a word of encouragement to facilitate reposts and sharing with family and friends.
Evaluate, analyze, and reflect
Evaluation is the final step that will help you avoid the failure of your social media contest. When your contest is finished, you announce the winner, award them, and thank everyone for participating. It might seem like the contest is over for the participants, but you still have got one last thing to do.
Running analytics on your social media contest is crucial because it helps you measure success and adjust future contest campaigns. Here are some questions to consider when measuring the return on social media contests:
How many users entered your contest? How many voted? How many actively participated?
How much time did users spend engaging?
How much sharing took place?
How many new followers on each platform?
How many users opted into your email list?
Answering these questions will help you evaluate your success. Use the data to measure and improve your efforts.
Final thoughts
Before posting your contest, make sure to read the contest rules of the social media platforms you're targeting. From Instagram to Facebook, each platform has its own rules and regulations. If you fail to comply with the rules, your contest and your social media page can be shut down.