How can you make use of Ytviews wallet?
Security is of utmost importance in online transactions. With the rise of online transactions, there has been a corresponding increase in cybercrime and online fraud. Therefore, our team at Ytviews has been inclined towards ensuring that online transactions are secure to prevent unauthorized access to sensitive information and financial losses.
Introducting Ytviews Wallet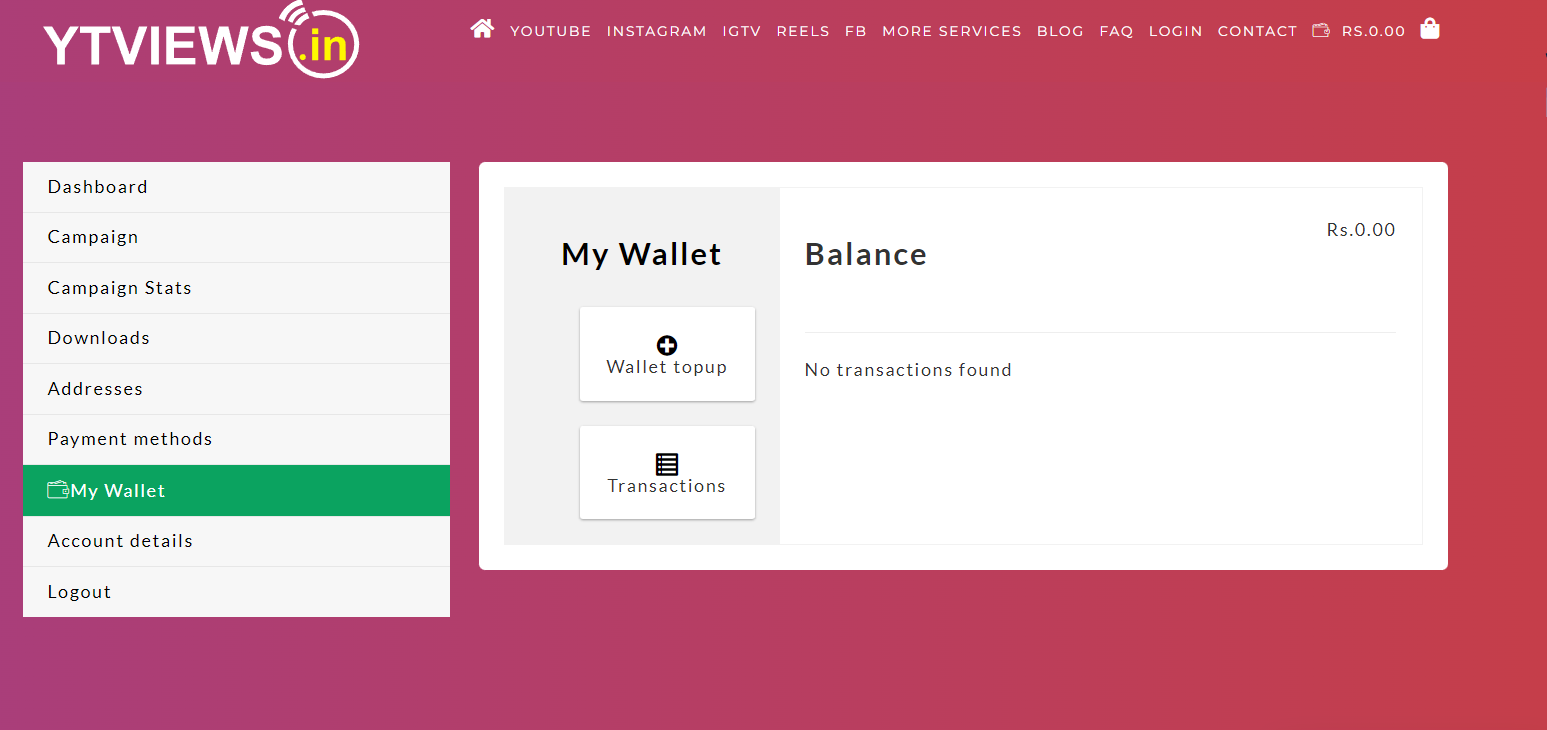 Card Payment and bank payment are comparatively longer processes. The Ytviews wallet is an exclusive wallet which will allow you to pay for campaign with just a single touch. Yes, you heard that right! You will need to top-up your wallet balance once, and post that, all your payment transactions will be one-touch. Top-up can be done using any of the UPI applications including Paytm UPI, PayU Money along with debit card as well as credit card. A GST Invoice can also be subsequently claimed on payment.
To ensure safe transactions, we have modified the payment process and made it safer for our users to dodge any kind of technical disruptions during the payment procedure. Customer satisfaction is our top priority and we at Ytviews are all socks up to showcase a user-friendly experience like never seen before.
However, you need to be logged in to our Ytviews Portal with you registered email-id in order to access your Ytviews wallet. Once logged in, you will be able to access your Wallet and your payment will be processed within a couple of clicks before we run the campaigns that you placed. We also have a team dedicated to solving payment related queries of our customers and clients and it is safe to say, that your money is definitely safe with us.