How can you grow on Instagram if you're starting as late as 2023?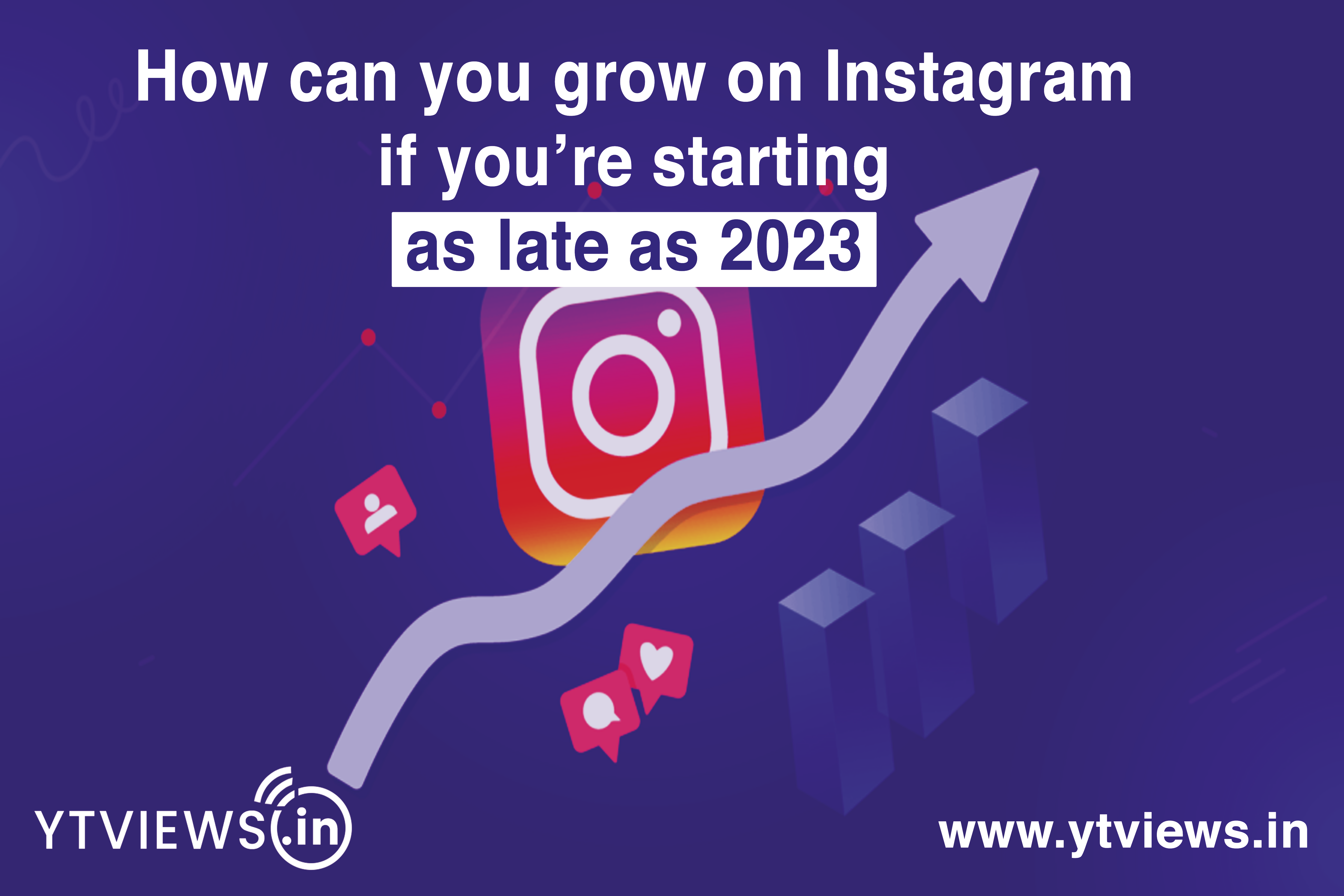 The response may differ depending on whom you ask. Yes, it's too late, some could argue, as a thousand other people are already producing the same videos or taking the same photos as you. However, the content creators that started later than you did, though, and succeeded in moving up the ladder, is a relevant point in a counterargument.
Some people may then respond, "No, it's not", and that's also our response. No, it's not late because we have some advice and strategies you can utilise to gain more notoriety in the field of content you provide. So, let's get started straight away.
Tips & Tricks
Unlock the algorithm's enigma: 
You'll gain access to more followers and more engagement if you can master the system. Whatever the quality or popularity of your content, if you ignore the algorithm, your account can be consigned to obscurity.
Do your best to stay current because Instagram's algorithms are subject to change. Instead of IGTV, whose existence is all but gone, stick with the newest trends like reels and shorter videos. With the fall in the number retention span of an average Instagram user, the platform has shifted to the same strategy as TikTok i.e., shorter 15-20 seconds videos.
Make fun and engaging Instagram stories:
Instagram Stories are arguably the simplest thing to publish in 2023, so have fun and be interesting! Post Stories frequently, but don't go overboard. A "preview" Stories feature is being tested by Instagram right now. Use it and provide feedback to Instagram, they will appreciate you for it.  Find ways to involve your audience in your stories. To engage your audience, you can employ polls, amusing gifs, and "questions" stickers. Instagram Stories can also include video content.
In the hustle and bustle of daily life, people frequently grow weary of their routine and repetitive duties, and they need a change, which they find by viewing vlogs or shorter versions of them. As was previously noted in the article regarding people's retention rates. The days when people would watch someone do odd things throughout the day for 10 to 15 minutes are long gone. Now's the time to record the bits of chores scheduled around the day and present them to your audience.
Don't delete and republish content on Instagram:
Simply said, Instagram detests and forbids it. While Instagram deletion and reposting won't harm your account over the long term, it is a waste of time, and eventually, the algorithm may start ghosting your account. Simply put, if a piece of material isn't working for you, move on. If it's working too well for you, try tweaking it slightly.
You might be able to archive it and upload it later, but publishing new content frequently is preferable.
Pssssstt! Are you familiar with Ytviews?

If you haven't already, Ytviews.in is a top platform for social media marketing that will assist you in gaining more genuine fans, likes, and comments. YTviews will drive the most organic traffic to your account at the most affordable price on the market, providing you with a better opportunity to interact with your audience.
Still not compelled? Well, Ytviews is acknowledged by both YouTube and many other powerhouse publications, including Zee Company, India's Today, Hindustan Times, and many more.
So if you are starting as late as 2023, get a head start in the race.