How can Instagram Reels ideas contribute to brand building and business growth?
Instagram has made a great contribution to business growth in recent years. Posts, stories, and reels have been able to engage the audience in countless ways. And out of all, Instagram reels have been one of the most liked features by the creators since its launch. Instagram's algorithm to show users' favorite reels has made users' journeys even more interesting on the platform.
What are Instagram reels?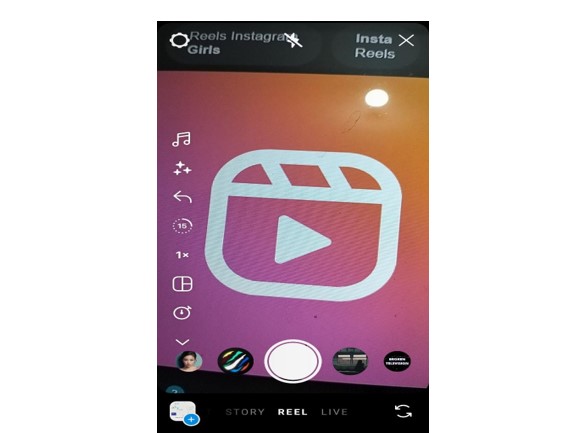 A reel, or in other words, a short video, is almost a 60-second-long video. The reel video feature is similar to the TikTok video feature. Users can edit the video with the help of several available options and filters. It's entirely fun watching reels which include music, stickers, filters, and whatnot.
If you are unfamiliar with creating or shooting reels, you can make reels on Instagram by following the four simple steps mentioned below:
Open Instagram, open the camera and choose the reel option.

There's an option in the center to create a video

Also, on the left side, you will see options to include music, filter, timer, etc., to your reel

Try to shoot in the best creative way possible and share your reel with the audience
How does Instagram reel ideas contribute to business growth? 
Instagram is heavily used by users to decide which brand or business is the best. More than 80% of users use Instagram to research the product before making any purchase. Reels drive more followers and hence, lead to brand popularity.
However, there are a few things that you need to remember while posting reels on Instagram. Make sure you maintain quality rather than just focusing on posting and posting. Also, if you are adding original audio, try to add a clear sound or music to the reel.
Furthermore, don't miss the trends, stay updated and connect with the users. Other than this, try reel ads; it's an easy yet profitable way of generating revenue for the business. Adding CTAs can further increase the chances of users taking an interest in your brand.
Posting educational and informative content can also increase your brand's discoverability. You can put your new products and services on view. Besides, users' attention is drawn to coupons and giveaways. So, just put your creative mind to work and reap the benefits.
On the whole, Instagram reel ideas can work best for your business if utilized to their full potential. Simply look at the reels made by influencers and creators, follow the fashion, and make your own with your own innovative touch. And your business is good to go.