Get started with Instagram Reel Ads
Reels advertisements are Instagram's newest advertising medium. They join a lengthy array of other ad formats, including conventional feed articles, Stories, IGTV, Messenger, and the Explore tab, among others. Reels advertising are now accessible in all places, following a pilot programme in a few nations.
Reels are short videos to which music tracks and visual effects can be added. They can be made from preexisting videos or captured live. You can also use your own music or a song from the Instagram library as a preview. To put it another way, they provide you a variety of design freedom to showcase your image, goods, operations, and mission.
Instagram, on the other hand, is heavily promoting this format. The app's UI has been updated to put reels front and centre, with reels appearing in the home feed, profile pages, and the Explore tab. Several tools, like the new Collab tag, have been introduced to assist creators and businesses monetize reels.
We've listed down a set of things you can follow to set up your first Instagram Reels campaign up and running.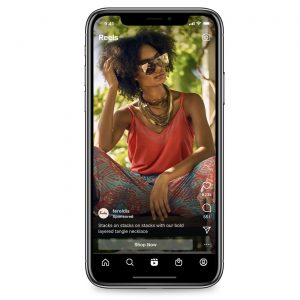 Choose an Objective
First and foremost: You'll need to open Facebook Ads Manager on your computer and log in. You may get to Ads Manager by heading straight to the URL or selecting it from the left-hand menu in your Facebook news feed. Hit the green Create button to begin creating Reels advertising.
Ads Manager's initial question is, "What is your goal?" You can choose from a variety of marketing objectives, including brand awareness, lead generation, and conversions.
Set up your budget
The Dynamic Creative option is available on the following page in Ads Manager. You may have used this in the past for Instagram or Facebook ads. Essentially, you provide a few various pictures and captions, and Ads Manager tinkers with them to figure out what works perfectly.
It's great to play around with, but it's not a better match for Reels advertisements. Other programmed artistic choices for Reels videos are available in Ads Manager which you can explore
State your target audience
The audience part can be found by scrolling below. You can choose multiple categories, hobbies, and regions, or use an audience you saved from a previous campaign, just like you can with other Instagram and Facebook advertising. The people who see your Reels advertisements might not be the same people who see your social media ads. This is the most important aspect of your Reels strategy: Are you utilising this ad style to attract new users or to supplement your current content?
You'll need to change your ad specifications if you want to target new folks.
Define your reels placement
It's now time to inform Ads Manager that you'll be creating a Reels ad. You'll be working with the Placements category.
You can choose between automatic and manual placements. Facebook determines where to display your advertisements via automatic placements, which may or may not involve Reels. Use manual settings to be precise.
Create you Reel
Ads Manager gives you a few formatting alternatives at this juncture: a single picture or video, slider, or collection. For the time being, we'll keep to a single video.
After that, you have a couple of video alternatives: Add Video or Create Video.
There are several options inside Add Video. You can either create a new video or browse your recent Instagram postings. You could also use videos from a URL or videos related to your company account or Facebook page.
If you see an amber symbol with a warning symbol, it signifies your video is appropriate for some but not all of your ad placements. It might have the proper aspect ratio for Reels but not for the home stream, for instance.
Set up a CTA and enter your landing page
When you're satisfied with the material, move on to the rest of the design, which includes the video caption and the main text. As a sort of supplementary call to action, primary text can support the swipe-up link on your reel. In the ad editor, you may write up to five alternative captions, which Instagram will cycle through for various viewers.
You may also set up other languages further down the page to ensure that your video is understood by everyone in your target audience.
Ad Tracking
Setting up tracking is the last step before launching an Instagram Reels ad. Ads Manager provides you with a variety of options to deal with. Sessions can be tracked on your website, in the Instagram app, or even remotely.
You'll need to have the Facebook pixel placed on your website, integrate your app with Instagram, or upload offline sales data to be able to use these features. I won't go into detail about those alternatives in this post because they require their own tutorial. Just keep in mind that you have a bunch of data acquisition possibilities here.
Final Thoughts
Reels, Instagram's newest ad type, is now accessible in all countries. You may improve your targeting by selecting certain demographics, passions, and areas, or by leveraging a demographic you've originally conducted, just like you can with other Instagram ad kinds. The Reels ad style allows you to interact with new viewers on the platform with compelling content.