"Fifty Lakh Penalty for Social Media Influencers Who Ignore Promo Rules"
The authorities are planning to impose fines of up to Rs 50 million on social media influencers who fail to inform their followers about paid advertisements. Social media influencers are often approached by brands to promote their products on their pages due to their impressive follower counts.
Sources close to the department have said that the new guidelines will be implemented by the Consumer Affairs section on December 24. Under this, they will have to disclose to their followers when they have been paid for the promotion of the product they are highlighting on their social media platforms.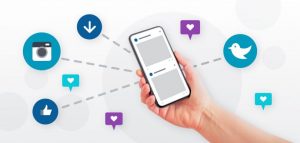 Going forward, social media influencers are obliged to clarify to their followers that they've been paid for ads.
If people neglected to disclose that they were accountable for their sponsored promotions, individuals who manage social media could be penalized by the Central Consumer Protection Authority (CCPA) for this activity.
Social media influencers may promote products through their posts on social accounts unconsciously. this info will influence their followers to patronize or use a certain product, since they blindly link to these products. In reality, influencers are often unaware of their own products, which can lead to injury or problems down the road.