Facebook introduces an interface similar to TikTok
A new version has been released by Meta for its Facebook social media platform. The news stream on the app will now be divided into two areas. The first area displays the updates and statuses from friends, and the second section displays suggestions. The "For You" feature of TikTok's app is comparable to this new adjustment. The content in this section is determined by the user.
A new Home panel and a Feeds tab have been added to Meta's Facebook app, according to a recent announcement. The page that the app opens to when it first launches, the Home tab, will have suggested posts and advertisements, much like TikTok or Instagram Reels. On the other side, posts from persons and pages the user follows will appear in chronological order under the Feeds tab. Users can create a Favorites list of persons whose content they want to filter into the Feeds tab, which is customizable. As per a press release from Meta, feeds will contain advertisements but no suggested posts.
Official Statement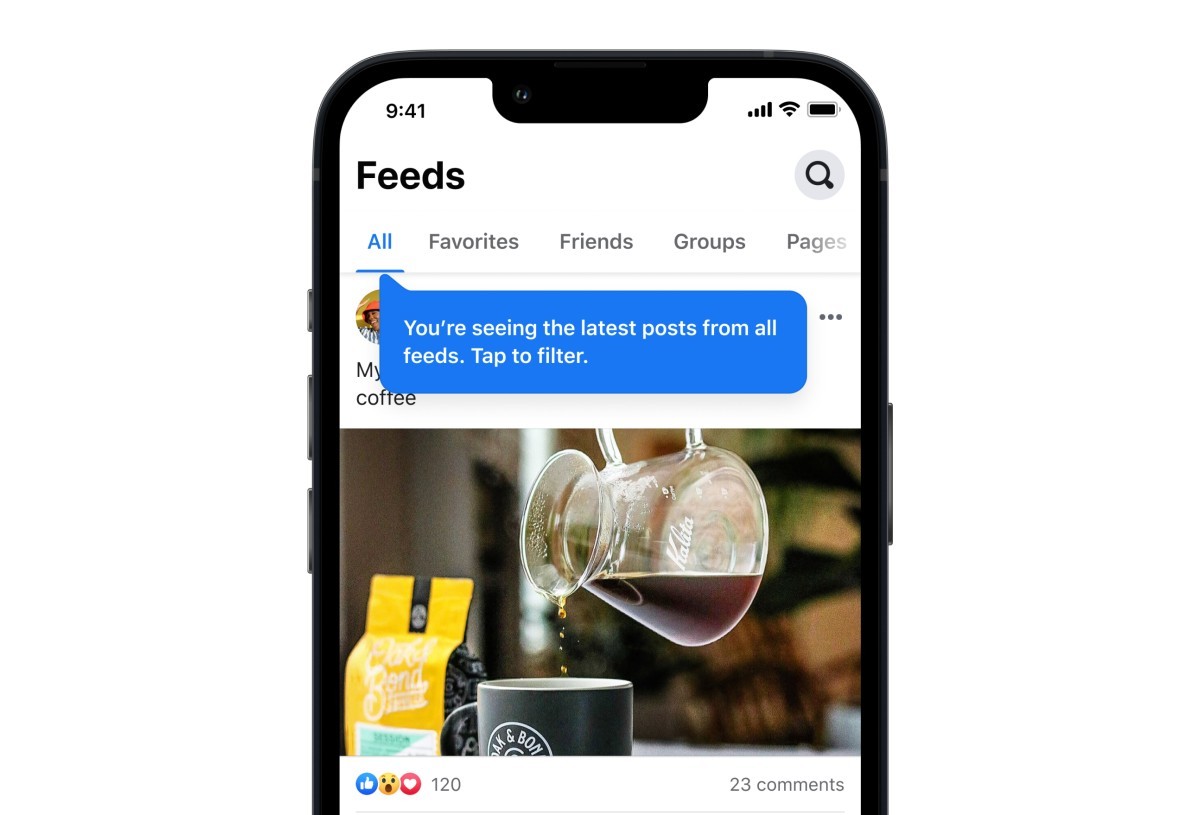 Meta said that "This system takes into account thousands of signals to help cut through the clutter and rank content in the order the user will find most valuable". However, if the users just want to check what's happening on their connections' side then they can just click on the Feeds tab.
You can choose to only see content from your friends, groups, pages, or favourites when using the Feeds tab's filters. This is a hand-curated list of the people and pages you care about most. Facebook has changed its posture for the Home feed to make it "more of a discovery engine for you to uncover and follow new content and artists through recommendations." Feeds serve as a counterpoint, allowing you to access content from the communities and people with whom you are already linked. In Feeds, there are no posts labelled "Suggested For You."