Elon Musk To Attend Meeting With Twitter Staff This Week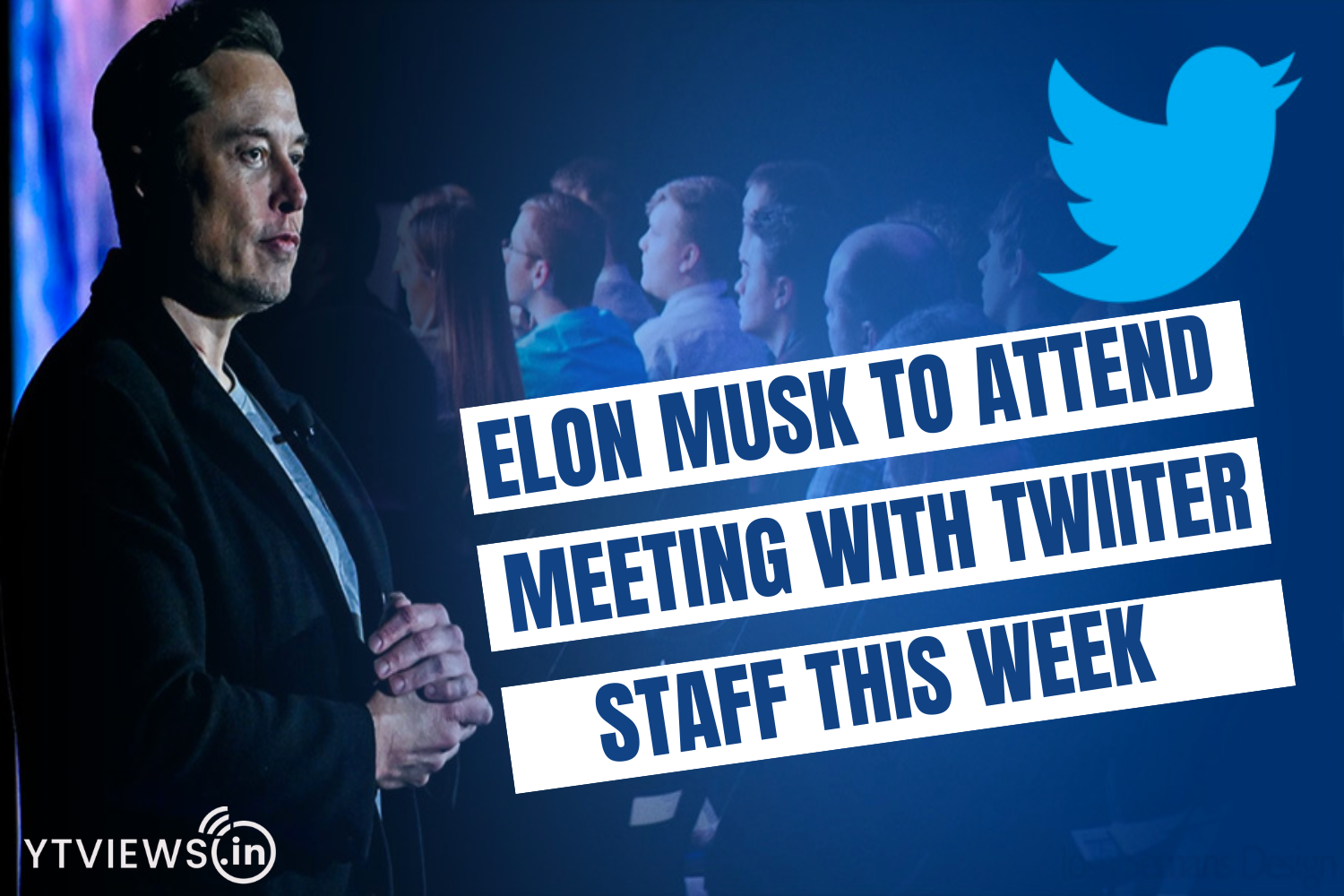 The multibillionaire Tesla CEO is slated to field questions from Twitter employees at the meeting. Mr. Musk has stated that if the company fails to give data on false accounts on the site, he will terminate the agreement. Twitter's CEO, Parag Agrawal, announced the event in an email to employees on Monday. Employees might submit questions to Mr. Musk ahead of time, according to Mr. Agrawal.
A Twitter representative confirmed the news to the BBC, which Business Insider initially reported. Mr. Musk will speak directly to the company's employees for the first time since making his takeover offer during the all-hands meeting.
He threatened to back out of the arrangement earlier this month, claiming that the social media platform was "thwarting" his attempts to learn more about its user base. Instead, Mr. Musk said in a letter to authorities that he had the right to measure spam accounts independently. The letter ended a controversy that had been simmering for weeks since he placed the sale "on hold," seeking more information.
Analysts believe Mr. Musk is attempting to renegotiate the price or potentially walk away from the agreement because of the difficulty. They said that his decision to bring the issue up on social media was unusual, making it impossible to gauge his seriousness.
Mr. Musk reacted with a poo emoji after Mr. Agrawal defended the company's approach to spotting bogus accounts in a series of tweets. At the close of New York trading on Monday, the company's shares were trading at $37.03, significantly below Mr. Musk's offer price of $54.20.