Earn with YouTube Shorts and more!
YouTube shorts is a 15 second short video making feature that allows creators to upload short videos on YouTube using just your mobile phone. YouTube shorts was introduced in September 2020 and is now expanded to over 100 countries worldwide.
As a competitor to TikTok and Instagram reels, YouTube shorts provide exploratory features on the video creation to make you stand out and get views for your content.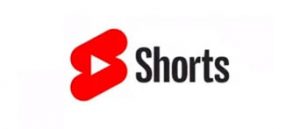 YouTube Shorts Funds
Posting content was not monetized when it launched but now YouTube has opened the way for creators to earn with YouTube Shorts! YouTube has launched YouTube Shorts Fund campaign. If you follow the required guidelines, you can earn from your making original content through YouTube Shorts from anywhere. You can earn bonus even if you are not included in YouTube Partner Program. Though YouTube Shorts is accessed within YouTube app, it is given separate power.
In whichever month your Shorts video get views, it will be counted in your Shorts performance. Not in the month when you post. Performance is refreshed every month. Which means if you didn't meet the criteria, then you can follow the guidelines and meet the eligibility in next month. So don't stop making Short videos!
Additional read https://www.ytviews.in/youtube-creator-basics-and-how-to-make-money/  to know more about how to earn with YouTube.
Two-step verification
From 1st November 2021, YouTube has started two-step verification. All the YouTube creators who earn with YouTube has do two step verification mandatory which will help the creators from unknown hacking. Even if anyone has credentials of the account, they can be kept away from the account. If you haven't done the two step verification to protect your account, then you cannot have access to YouTube Studio. To know more about two step verification process, read https://support.google.com/accounts/answer/185839?hl=en&co=GENIE.Platform%3DDesktop
For live streamers and gaming creators
With the introduction of clips, audience can share the best moments from your content with others. Users can select up to 60 seconds part of your content and share with others on YouTube and other platforms too. This feature is applicable for those gaming creators who have more than 1,000 subscribers YouTube is planning to give access to this feature and expand to all the creators in future.
With the introduction of subscriber-only chat, streamers can live chat with only those people who have already subscribed to your channel. It helps the streamers to interact more with with subscribers. This is applicable for all streamers. You can choose this option when you stream live. Also, you can choose how long your subscriber has to be subscriber with your channel to access the subscriber-only chat.
YouTube also introduced polls as new way to interact with the subscribers during live streaming. You can use polls to ask opinion and to make decisions. Polls are available to all the streamers.
Super Thanks
YouTube introduced super thanks from through which viewers can support their favorite creator. When any fans buy super thanks, they can see an animated GIF and to highlight their purchase they will get a colorful comment. Super thanks is available for monetized creators under YouTube Partner Program. YouTube is working to expand this feature for more creators.
YouTube is constantly working out to develop many features for its creators. 2021 has seen many of the developments and YouTube clearly states that it is working on many features to roll out next year.