Crucial tips to write Instagram captions that will increase your audience engagement rate
We all know Instagram is a visual platform, but with the assistance of an engaging caption, it can tell a compelling narrative, foster engagement, and motivate people to take action. Cataloguing interesting captions for your social media posts should be a key focus. The technique of creating engaging Instagram captions results in a high level of interaction. And one of the most important factors in the Instagram algorithm is engagement. We've put together this tutorial for both your feed posts, IGTV, and stories to assist you to get going with producing higher engagement with Instagram captions which are just as good as your photographs.
The Significance of Instagram Captions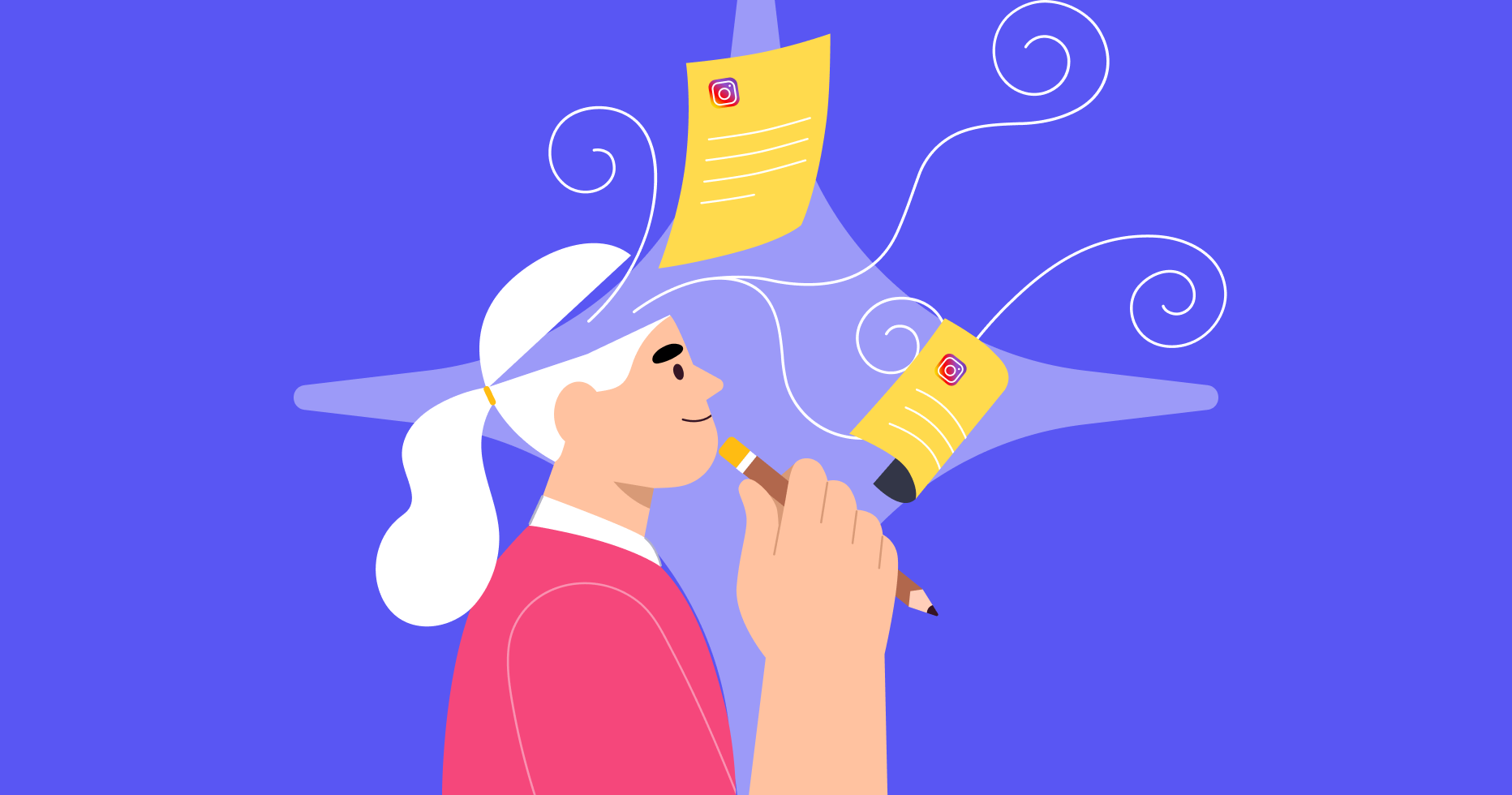 Instagram captions have the ability to give so much insight into your photographs and videos, as well as include information that viewers may not be aware of otherwise – they have the ability to literally halt a scroller in their stops. Captions can be a compelling strategy that can be used to increase likes, save your post, get users to remark, and even direct them to your bio link. Creating excellent captions has the added benefit of assisting in the development of stronger relationships with your viewers. You could be missing out on chances if you don't invest in effective captions.
It's well known that the Instagram algorithm favours posts with a high level of engagement. If your post receives a lot of engagement, the Instagram algorithm will prioritise it in the news feed, believing that others will find it useful or interesting.
Some Tips to write Instagram captions
Opening Line is the most crucial
By carefully considering your Instagram captions, you may show your followers that you give value to them. You deliver relevant content to your readers by creating outstanding captions. Your captions should be based on a well-thought-out plan.
Use Line Breaks
Concise, crisp Instagram captions are often more appealing and understandable for followers, but your captions may demand more explanation on occasion. What is the definition of a line break? The amount of space between lines within a body in a text is referred to as line breaks. Using line breaks in your Instagram captions not only makes them easier to read but also makes them more appealing to browsing followers.
Use Emojis
Emojis can allow you to add some flair to your Instagram captions. According to statistics, Instagram posts containing entertaining emojis receive more interaction than posts without them. What's up with that? Emojis are extremely popular. Emojis in captions add a splash of colour, can be utilised to break up big blocks of text, and direct attention to your call-to-action. It's also fun to use emojis in place of words on occasion.
Write your captions beforehand
When performed improperly, writing Instagram captions may be one of the most difficult aspects of content creation. By bundling your captions, you can guarantee that they are completed and out of the way. Compiling your Instagram photos, crafting catchy captions, and bulk-scheduling your Instagram posts allow you to focus on other things. Set aside some time in your calendar to focus solely on caption creation.
Use Hashtags
Hashtags are a great method to gain new Instagram followers, expand your reach, categorise your photos, and discover material generated by your followers about you. Use hashtags to increase your social media visibility. People can search for material by looking up hashtags or scrolling through related posts for a specific tag.