Be Vigilant and Safe with the help of Cyber Security Organizations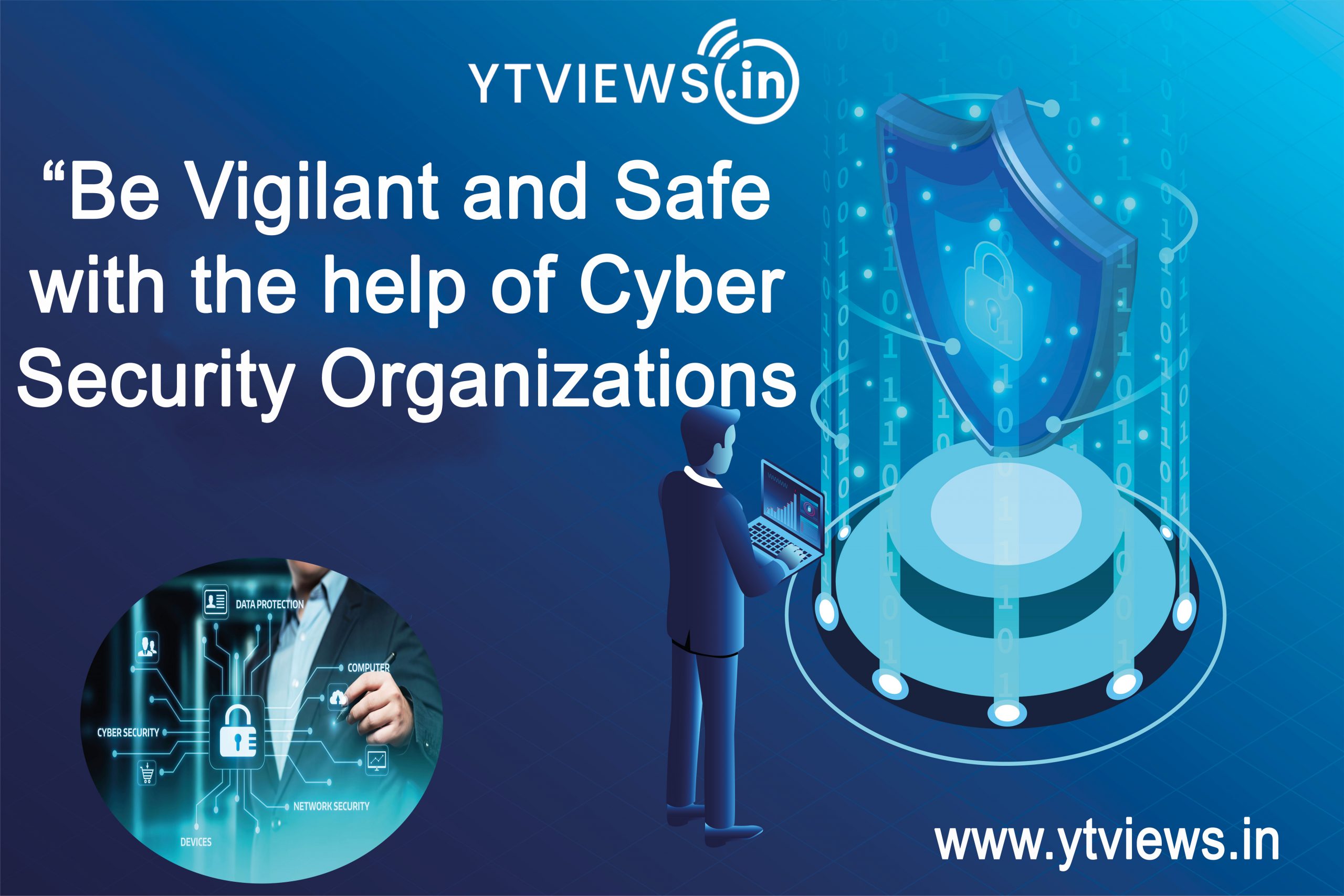 It is critical to be aware of the risks to your online security and to take precautions to protect both yourself and your sensitive data. This can involve creating secure passwords, updating your software and hardware, and exercising caution when opening attachments or clicking links. Many organizations concentrate on cybersecurity and provide tools and resources to help people and businesses defend themselves against online threats. The following is a list of some of the organizations that can assist us in staying cyber-safe in this world of threats.
1. CyberPeace Foundation: The CyberPeace Foundation is the world's first non-profit civil society organization and thinks tank of cyber and policy experts with the vision of pioneering CyberPeace initiatives to build collective resilience against cybercrimes and global threats of cyber warfare. As a leader in the advocacy of CyberPeace, CPF is working to spread the idea of "Technology for Good" throughout the world. The CyberPeace Foundation engages in policy advocacy, research, and training about all facets of cyberspace and cybersecurity. Technology governance, policy review and advocacy, capacity and capability creation and building through partnerships with various governmental organizations, academic institutions, and civil society entities, are key areas of the work of the CyberPeace Foundation.
2. CyberVeer Foundation: The CyberVeer Foundation is a cyber crime non-governmental organization (NGO) that works to build a nation that is secure online and protects its citizens from cybercrime. According to us, both online and offline measures must be taken to ensure security and welfare in the modern world. The foundation uses technology to advance social welfare. We want all of our citizens to become cyber warriors through it, able to successfully navigate the challenges posed by the rapid advancement of technology. A thorough and well-rounded approach to the constantly changing cyber world is provided by the cybercrime NGO CyberVeer Foundation. It will not only assist in preventing cybercrime but also in assisting you in making full use of technology to your advantage.
3. Cyber Safe India Alliance: The Ministry of Home Affairs in India launched the Cyber Safe India Alliance as a government initiative to advance cyber security and fend off online threats. The program aims to increase public awareness of cyber security issues and to promote the adoption of secure online behaviour. The goal of the CSIA is to support domestic and international law enforcement organizations, as well as their governments, in their efforts to lessen the harm caused by cyber and high-tech crimes. In doing so, it also aims to improve the online safety and security of business communities.
4. CyberPeace Institute: The goal of the nongovernmental organization CyberPeace Institute is to uphold peoples' rights to security, dignity, and equity in cyberspace. To lessen the harm that cyberattacks on people's lives cause across the globe, the Institute closely collaborates with pertinent partners. By examining cyberattacks, the Institute highlights their social effects, demonstrates how international laws and norms are being broken, and promotes ethical behaviour to uphold cyber peace.
5. CyberNGO: CyberNGO is an organization that works to promote global cyber welfare by assisting those who have been the victims of cybercrime in receiving justice online. CyberNGO volunteers use and recommend strategies based on their years of experience working with various law enforcement agencies to assist cyber victims in receiving the proper law-enforcement assistance. Based on the Digital Movement that is currently taking place in our country, the idea for CyberNGO was developed. It is now necessary to be aware of the fraud and crimes that are committed by utilizing technology as the world transitions to the digital era. To prevent becoming a victim of cyber threats, one must be aware of them.