Average in studies but not so average when it comes to content – CarryMinati (Ajay Nagar)
"Started from a room, And now one of the nation's finest content creators."    – Ajey Nagar
CarryMinati, aka Ajay Nagar a boy hailing from a city named Faridabad in Uttar
Pradesh (near New Delhi), who initially started his journey as a content creator
inside a small room in his house in Faridabad is now a national sensation with
his fans provide him constant support as he steps forward in his career
reaching new heights every single day. His Wikipedia mentions him as an
Indian YouTuber and streamer, who is a '99 born and has acquired several
unique skills.
RCB Ganesha 🔥
Craze of #RCB is Unbeatable 🥵💥#ViratKohli𓃵 #ABDevillierspic.twitter.com/eDgIncwaSw

— ViratKohli BFC (@ViratKohliBFC) August 31, 2022
He started making videos for YouTube at age 10, and there was no
looking back. Initially, he just played around and wasn't all serious about taking
YouTube as a career, even though he was so moved and inspired by a
content genre that he discovered. In 2014, he started a YouTube channel
named "Addicted A1" and he started uploading, and recording gameplay
walkthroughs. He also reacted to those video games, which were quite
popular in America and UK back then and are still somewhat popular. In his
journey from "Addicted A1" to "CarryMinati", he changed his channel's name a
few times, like 'Carry Deol'. His career took a major turn around 2017 when his YouTube channel
started getting some traction as his viewers took great interest in watching his
video content, in which he roasted a few of the cringe viral content on social
media websites. His video still had gaming walkthroughs in it but as he got
more and more popular, he did a face reveal and after that he stopped putting
gaming walkthroughs in his videos and started filming himself to get more familiar with his viewers.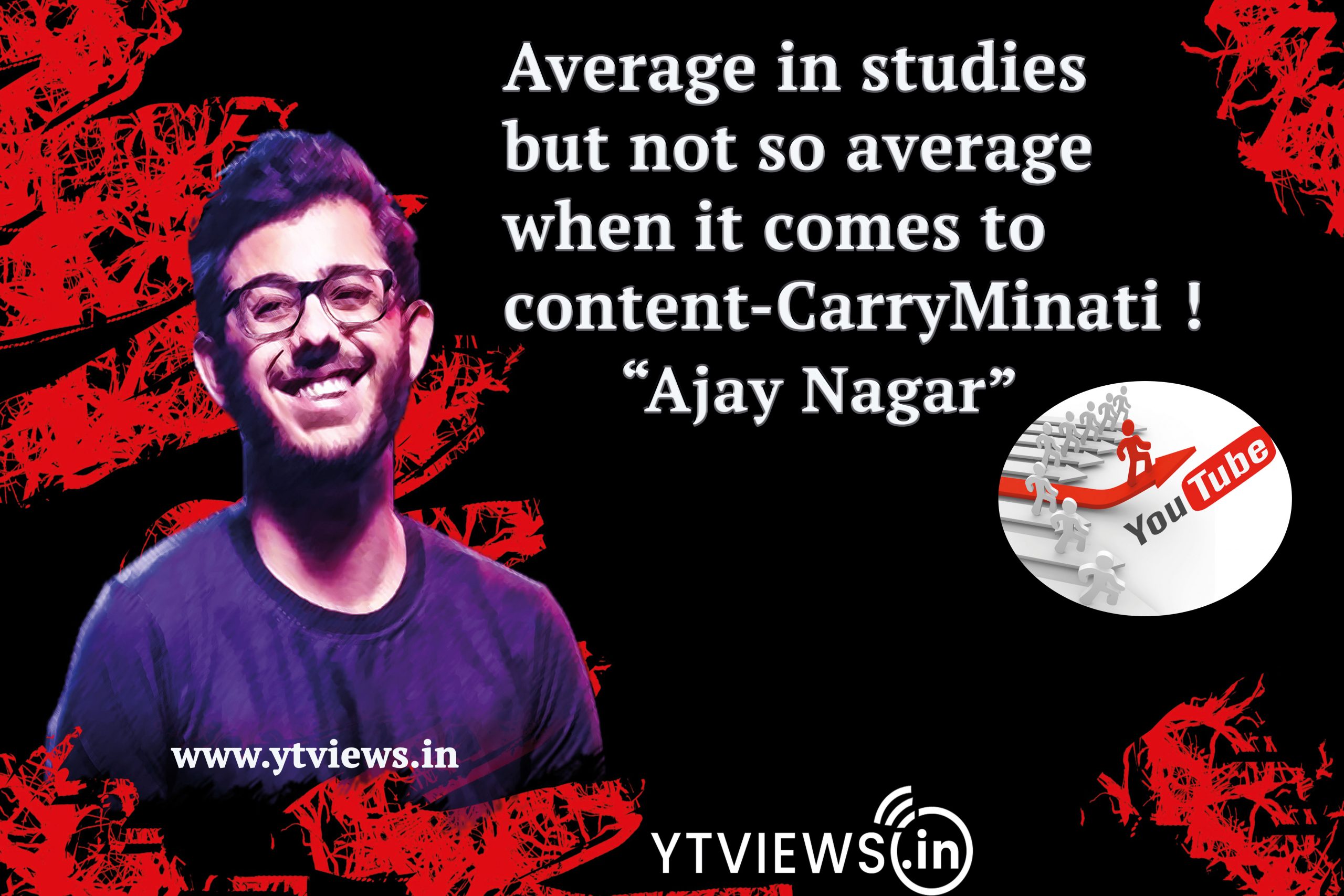 His Content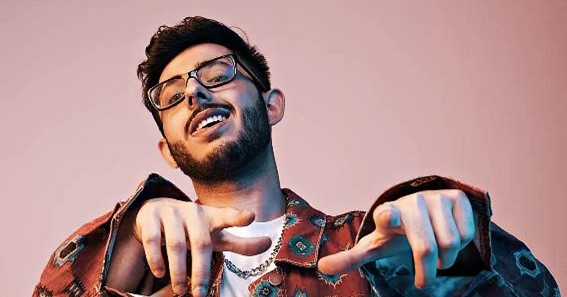 CarryMinati has a distinct way of roasting cringe content which gets posted on
social sites, his content comprises a rather interesting and obvious accented
voice which can be associated with that of the Gujjar community. It's full of
voice mimicry of famous Bollywood actors, such as "Sunny Deol" and Several
others and some of his own ingenious creations like the voice of an old man
and an immature boy. He uses his somewhat shrill male voice in an aggressive
way which gives a funny feel to his content. And he often uses abusive slurs
which are used every single day by the native people of India who comprise
his viewer community.
Recent Achievements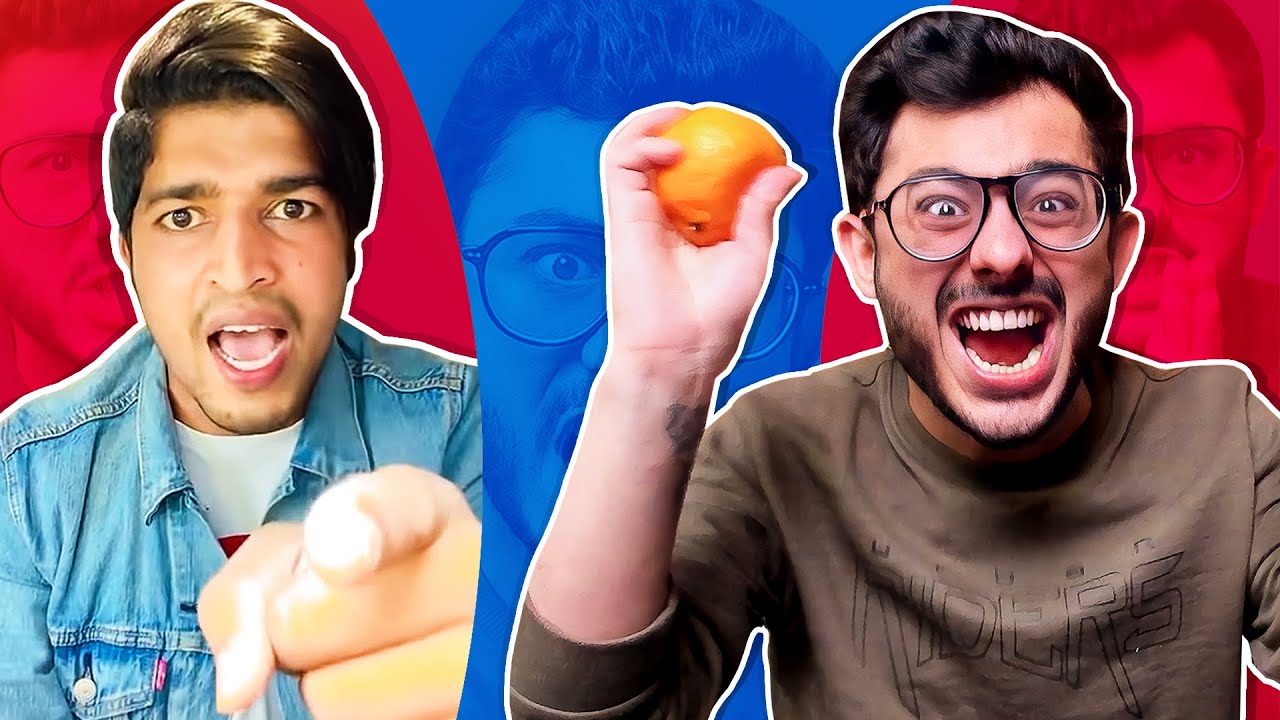 "YouTube vs Tik Tok- The End", was literally the title of his most
controversial and hugely anticipated video. This was like a YouTube-based war
between two video-based Content Creators, Amir Siddiqui and Carry Minati.
Both lashed at each other with disregard for the other's content. This clash
kept Carry Minati in limelight and his YouTube subscribers doubled in a span of
a week after his YouTube video "YouTube vs Tik Tok-The End" came out, which
later got taken down by YouTube as it allegedly offended the LGBTQ+
Community.
He also delved into music creation as a Rapper and created a couple of
songs, which were cherished by his YouTube Community. He was among Time's
10 Next Generation Leaders in 2019 and Forbes 30 Under 30 Asia in 2020. He
has recently cameoed in the 2022 movie Runway 34m, starring Ajay Devgan.