A Quick Guide for Youtube Shorts
TikToks found a way to make their platform viral instantly with their innovative and smooth way of creating short videos which for almost everything that keeps everyone hooked and entertained. Similarly, Instagram went ahead to adopt this for its platform and named this new addition as "Reels" which brings in so much more engagement and attraction from the audience. 
And, now that this tool brought in so many more users and their time, Youtube did not waste any time either to get in the game. Youtube which harbours millions of talent and fresh faces exploring, creating and expressing through the platform received another exciting feature that was game changing. These short, quick videos were named "Youtube Shorts" for the platform. 
Let us introduce you to the concept of Youtube Shorts and how it basically works. 
What are Youtube Shorts?
Youtube Shorts are short and engaging videos that are maximum 60 second longs and as not a lot of things tend to hold user's attention for a long period, Youtube shorts end up compelling the users to watch it addictively for hours. It is just like a replica of reels and tiktok videos that have made a huge name for itself and thus, these videos that fit in the vertical screen ended up being another blessing in disguise for Youtubers. 
What are some advantages of Youtube Shorts? 
As a lot of viewers have a hectic schedule in general, many prefer scrolling down on their apps to see something quick, catchy and entertaining like Shorts. During this time many avoid watching longer videos or going through content because of time-crunch and short attention span but when it comes to quick and engaging content that is as short as it comes, then people love the idea and stay around to watch many at once. No matter what niche one belongs to, from cooking, travel, memes, interviews, dance or songs, these snippets manage to capture attention in the most unique and engaging way. 
-This does not just help the audience never run out of entertaining content while staying hooked to the feature but it also helps them pass their time efficiently. 
-On the other side, it is an impeccable way for Youtubers and creators to make and post short videos that are a click away to gain so much more traffic, attention and leads. It gives them an edge to get discovered easily and use the new exciting tools associated with it. 
-This also gives them an opportunity to create effortless and catchy videos which takes less time to shoot and even less time to edit and post. This way they can post more engaging content through Youtube Shorts in a lesser time to catch their audience's eyes. 
-One can easily like and comment on the Youtube Shorts to support their favourite creators as always and also easily share it. The same applies to any Youtuber for whom promoting and sharing the content becomes easier. 
How to use Youtube Shorts? 
Here is the comprehensive step-by-step guide to use Youtube Shorts- 
Open Youtube and click on the icon of shorts that is right at the bottom. 

Once you have opened the same, the camera tab will be visible which after clicking upon will take your permission for accessing the pictures and microphone. Allow and move ahead.

Once it's done, you can start your YouTube Shorts journey. Go ahead to compile pictures, videos, take new videos, etc and then make a short video out of it. 

You can move ahead to use filters, add background audio or voice over and edits if required. 

You also have various other tools such as new techniques, timer, speed control, editing tool, etc. which will help you in creating your video seamlessly. 

Go ahead to check the preview of the video and if required then make the necessary changes to make sure that the video comes out perfect. 

Post it and as soon as it's done, check the results. Do remember to engage and keep an eye for views. 

Use different types of videos, creativity and expressions to keep making new content and make sure to use this feature to interact better with the audience.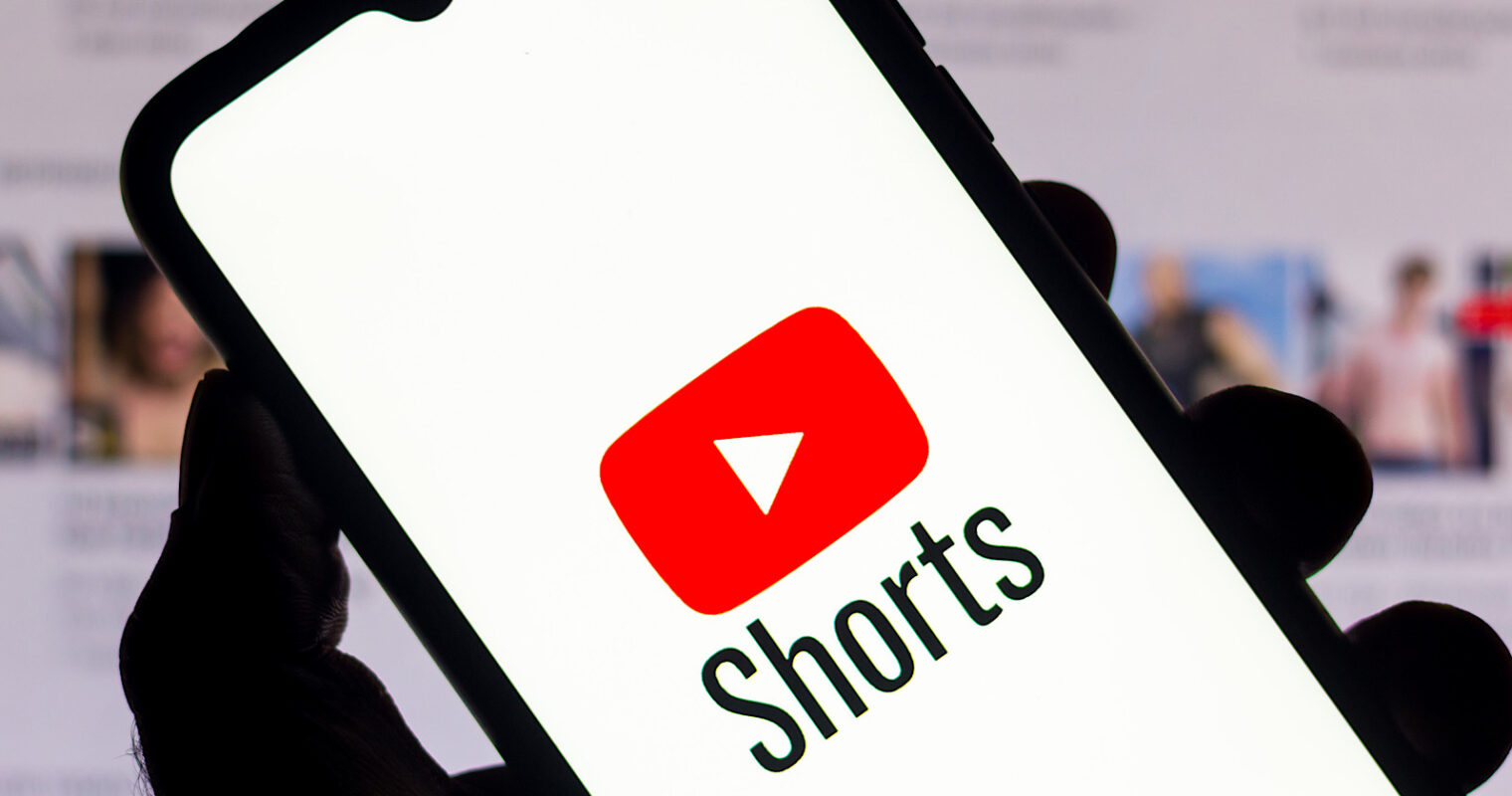 How to increase views on YouTube shorts?
Now that we have given you a detailed introduction for getting started with YouTube Shorts, we would like to share how to increase your views on YouTube Shorts. 
One can adopt organic methods, do better engagement, share and promote the shorts among their friends and other platforms, etc. Though these methods are effective yet they only go so far and take a long time to help you get good views and subscribers. 
That is where YT Views enters the scene. We promote a variety of enticing services to our customers to increase their views and promote the content, similarly we also help users in boosting their YouTube shorts video. 
These videos may be short and precise but they have the power to reach out and grab twice the traffic and engagement which will help in enhancing your account and increasing your subscribers. You can simply place an order through YT Views for an increase in views and engagement service for YouTube Shorts.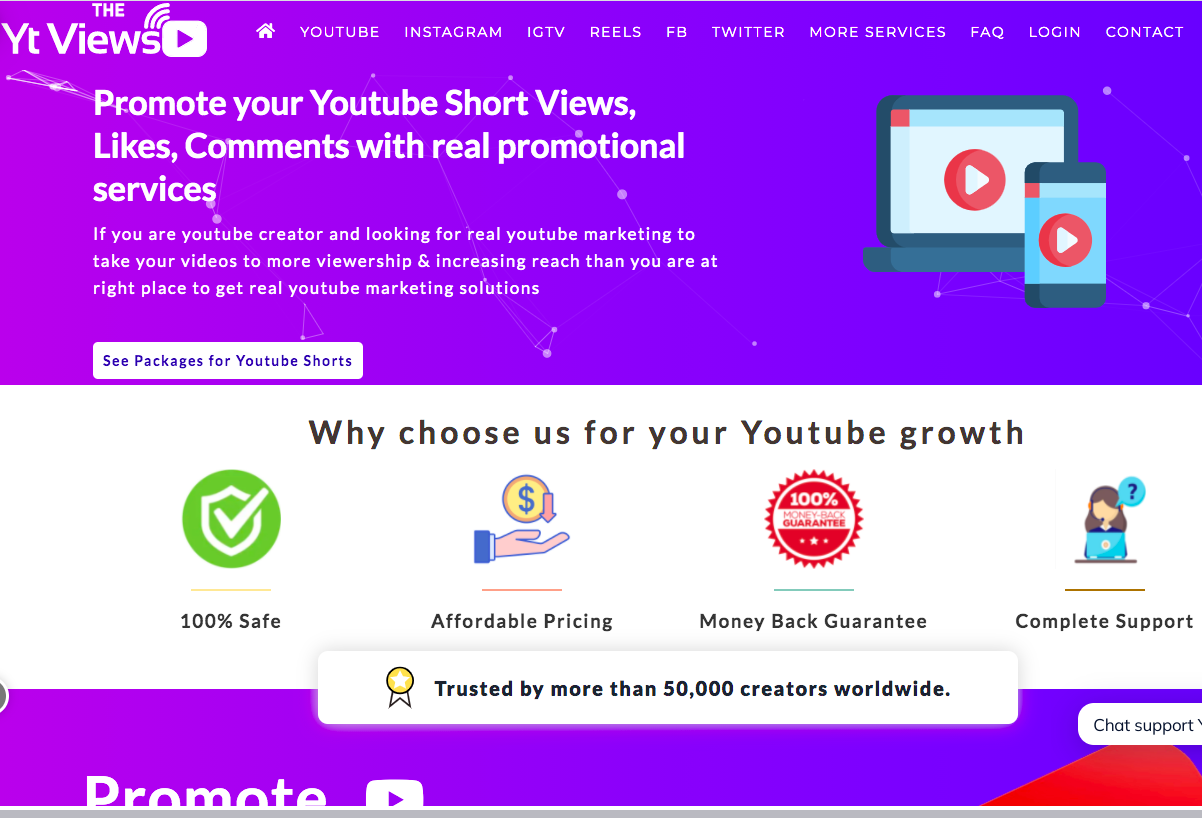 How do we promote your content and shorts?
We use our detailed and precise strategies to promote your content through various social media campaigns, using our wide networks and collaborators, initiating online promotions as well as using our affiliate network which includes more than 100+ portals that helps us lead traffic towards your video. Our services are affordable, authentic and smooth which helps in effectively increasing your shorts views and boosting up your channel. 
Do check out our shorts views service for the same so that your YouTube shorts can get all the recognition that it deserves! We offer various other services that one can avail for the benefit and growth of their YouTube channel.