A guide to influencer marketing strategy
Think about the last time you saw some product on social media? Was it through an advertisement or a famous person endorsing it? I'm pretty sure most of the time you must have seen a famous personality endorsing a product on social media. Those people specific to social media are influencers.
Influencers are individuals who build a strong following using the internet and social media. They are also called internet celebrities. They establish their strong social media presence with their unique and original content that people strongly follow.
The success of influencers to influence the opinion of the people led to the rise of influencer marketing. It is a type of social media marketing that uses endorsement and product mentions from influencers.
Why is influencer marketing successful?
Influencer marketing works because influencers build a large amount of trust with followers. Whatever influencers recommend, people consider buying it. Audiences don't feel they are being pushed to buy them. Ask yourself, did you ever look for the product or service that an influencer recommended? The chances are high. About 70% of the audience at least search the product recommended by influencers and most of them end up purchasing.
So how can you build an influencer marketing strategy?
Know what you want to achieve from your influencer marketing campaign
Your goals need to be decided for an influencer marketing campaign. Analyze what you want to achieve with the campaign. Whether you want to spread awareness of your business or to influence the potential customers for purchase.
Understand which audience you want to target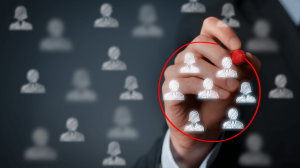 For every business and creators, there is a specific set of audience you desire to target and attract. Find is your target audience and potential customers who will be interested in your products and service. Once you set the desired audience, it will be easier for you to carry out the further steps in influencer marketing strategy.
Choose social media platform to implement to implement the campaign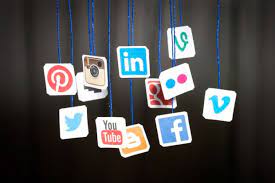 Selecting the right social media platform is very important. Presence of your target audience is determined by social media networks. As certain sets of people prefer a certain social media over others. For example, millennials prefer Facebook while young audiences and Gen Z prefer Instagram, Snapchat and TikTok.
The success of influencer marketing depends on properly understanding the right audience on the right social media network.
Select the social media influencers you want to collaborate with
This is the most crucial step of influencer marketing strategy. Selecting the right influencer determines the success of your campaign. Every social media network has a specific successful influencer that established strong followers and credibility. Select the right influencer you think who can help you to achieve your influencer marketing goals.
If you sell beauty products then select the beauty influencers like Shreya Jain, Malvika Sitlani and Nagma Mirajkar. While fitness products should be given to fitness influencers like Flying Beast (Gaurav Taneja), Bani J and Ranveer Allahbadia.
Prepare and analyze the campaign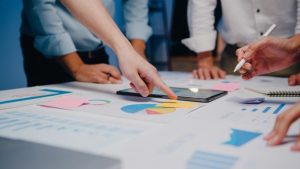 This is the final step in influencer marketing strategy where you finally prepare the campaign after choosing the right social media network and influencer to further carry on your strategy. Prepare an appropriate campaign that will make sure to achieve your goals and analyze the performance.
The above steps create an effective and influencer marketing strategy. Influencer marketing is becoming more and more popular. Many businesses now spend more than 50% of their budget on social media marketing on influencers. This number will continue to increase as the success and popularity of influencer marketing keeps growing.
 Additional read https://www.ytbuyviews.com/4-ways-to-make-money-as-an-influencer/
https://www.ytviews.in/6-reasons-why-content-marketing-is-important/