5 tips to becoming a social media manager
A social media manager creates and manages a brand's social media marketing plan. It's as simple as the title suggests. As a social media manager, you will be in charge of a company's social media channels, such as Instagram, Facebook, Twitter, Linkedin, YouTube, and any other social media channels the brand may have.
A social media managers goal is to ensure they keep engagement growing, post consistently across each platform, and use tools and techniques to demonstrate return on investment (ROI). The social media manager's ultimate aim will be to help define a social media strategy that will support the company's broader business goals.
A social media manager will control responding to their audience comments, managing partnerships with brands and Instagram influencers, and create and schedule valuable and shareable content.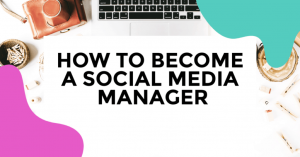 Below are 5 essential tips to becoming a social media manager.
Communication
Over the years, social media has focused on visual elements, although, as the name suggests, it's all about being social. The fundamentals of social media include community management, great captions and customer service. They are all essential parts of what your followers expect across the different platforms.
Good social media managers know how to edit their writing for different platforms. Understanding how each platform works will help save time when planning your social media. Writing for social media requires multiple skill-sets. You will need to be ready to write excellent captions with reactive call-to-action, have an expanding imagination, and avoid typos.
Creativity 
Social media is all about developing content. Be that designing, taking a photograph, writing or producing a video. No matter what industry you work in as a social media manager, you need to be creative. The goal is to create valuable and buzz-worthy content that make your followers engage and share.
Social media managers need to have creativity and freedom while staying within the brand guidelines and style to get the job done. Being familiar with the basics of photography and graphic design is necessary for success.
Using the right tools for the organization
Social media managers have to deal with a lot of different parts from day-to-day. If it's not about scheduling and posting several times a day across multiple channels or checking over and replying to comments and DM's, there is always additional short and long-term strategies to plan.
Knowing which social media tools will help you plan, schedule, and auto-post your social media campaigns visually will help with your day-to-day organization. You need to be able to plan ahead, but you also need to be reactive. The best social media managers are good at being a lot of different things all at once. Schedule in style with our bulk upload and drag-and-drop feature. Simply select your photos or videos, drag and drop them into the calendar with your desired posting time, and it's done – ready to be published.
Understanding data and analytics 
Social media visual aesthetic is very important, but understanding the data behind why you post something (the best time to post etc.) is so crucial. Back in the day, social media apps weren't equipped to measure social media campaigns and marketing initiatives' results.
Understanding and using analytics to prove ROI is a crucial skill for social media managers. It will set you above the rest. Making decisions based on the data will allow you to produce more high-valued and cornerstone content.
Keeping up with the latest trends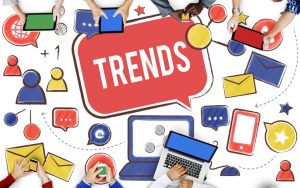 Social media alone is only one part of marketing. But developing social strategies that strengthen overall business goals should be number one on your to-do list. It is critical also to understand other digital marketing techniques such as email, lead generation, PR and more for your brand. This understanding will help your brands' social media connect with your customers, followers and drive revenue. The responsibilities really do range, but you need to keep up to date with the latest trends to be a great social media manager.