Ytviews Online Media LLC Earns a Brand New 5-Star Review on Clutch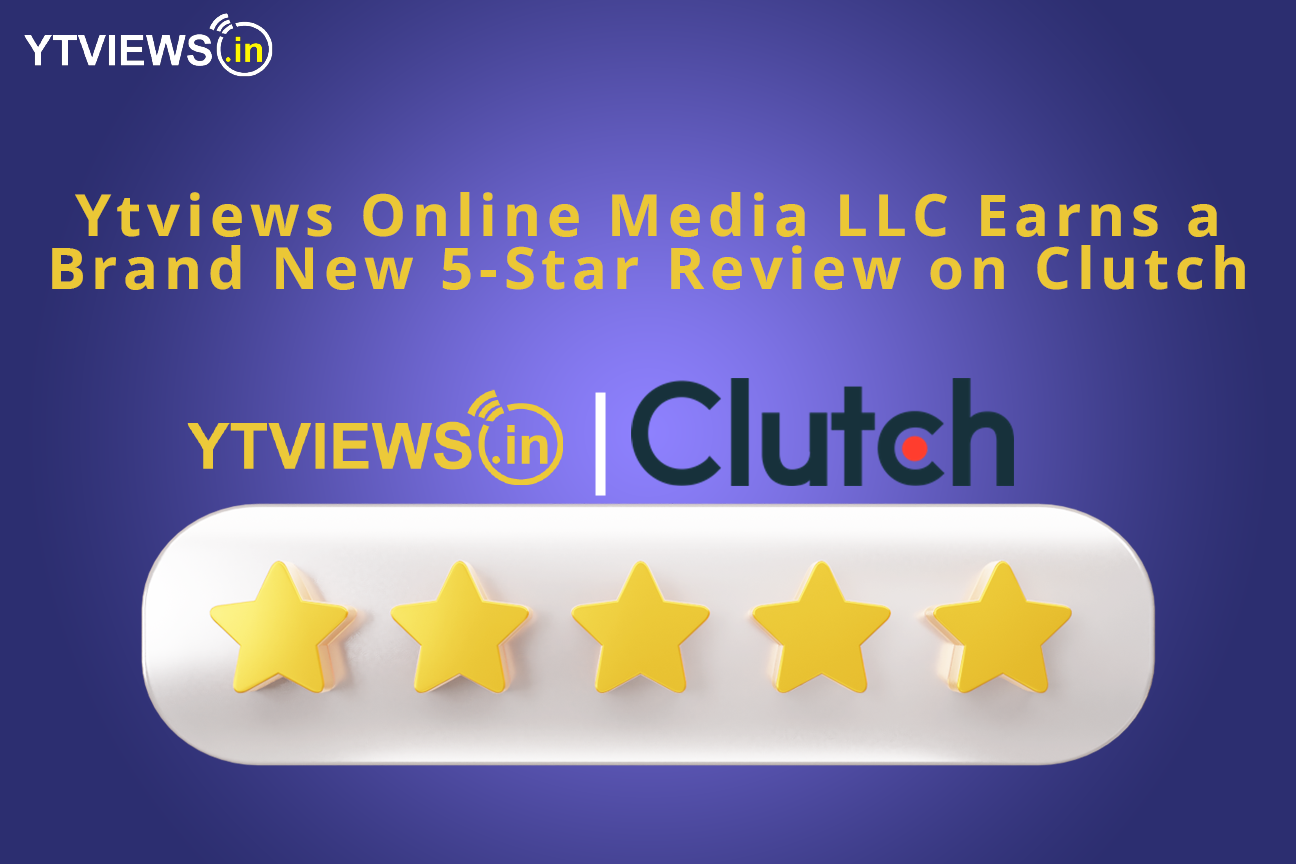 In the fierce competition of online business, we can't deny that your business needs a social media presence to drive growth. You can easily connect your target audience, increase brand awareness, and boost sales and leads through social media platforms. And with Ytviews Online Media LLC, we provide the best solutions suited to your needs!
Located in the heart of Mumbai, India, Ytviews Online LLC, our company has been a reliable digital marketing partner with over 10,000 active clients working worldwide. Our team thrives on transforming your business to the next level. We assure to deliver incredible results that will leverage you from competitors.
In light of our dedication, we're proud to announce that Ytviews Online earned its brand new 5-star review on Clutch!
To give you context, Clutch is hugely respected within the B2B space for connecting small, mid-market, and enterprise businesses with service providers that fit their needs.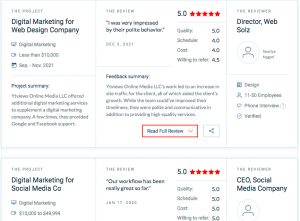 The newest addition to our Clutch's profile is from Wen Solz, a web design company. They engaged our team for digital marketing services and Google and Facebook support. Web Solz's Director shared his thoughts about working with us. Here's what he had to say:
"The team's work was excellent — they provided really good services. There was an increase in the site traffic, and they gave me exposure in many ways. As a result, I had new clients and services to offer, which was very good for the growth of my company."
 – Souriya Nagori, Director of Web Solz
On that note, we extend our gratitude to our client for taking the time to leave us a review. We appreciate your trust and support in our team. Your valuable feedback fuels us to work hard in every project we tackle.
In addition, our portfolio was also on the list of Top Design Firms' 2021 top 100 digital marketing companies. Top Design Firms compiles and organizes companies offering marketing, design, and development services. It aims to help buyers find the right company for their project. We are genuinely grateful for this momentous milestone! We're looking forward to more accomplishments next year!
Are you ready to take your business to the next level? Contact us today, and we'd love to hear from you.